Is Attack On Titan Making An Appearance In Fortnite?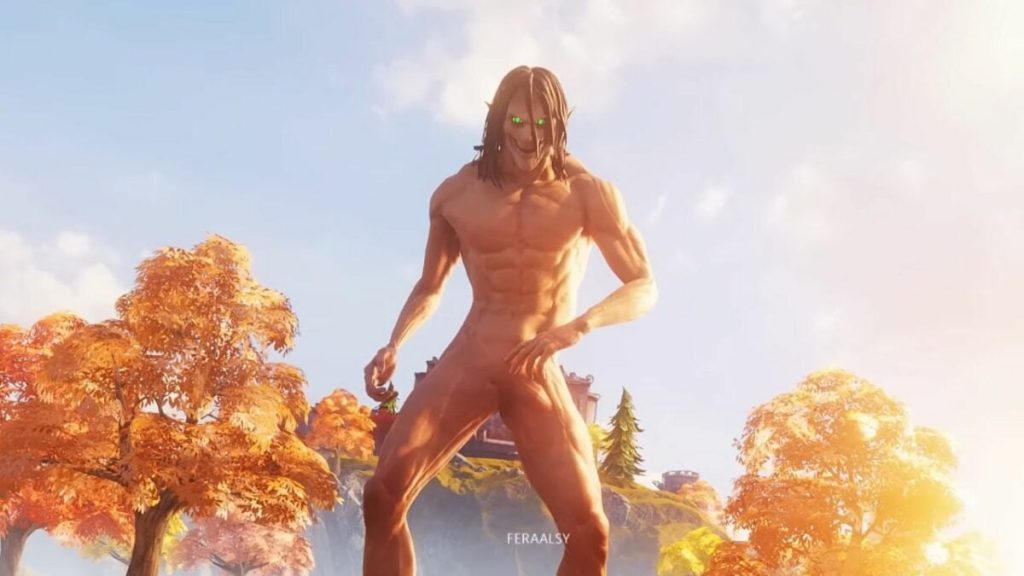 The Battle Royale game Fortnite has gained immense popularity throughout the world. There are references to and appearances by figures from a wide range of popular culture. The manga and anime series Attack on Titan, on the other hand, has a large fan base.
There has been talk of a crossover between Fortnite and Attack on Titan recently. This pairing appears ideal on paper, but before we get too excited, let's check whether the rumors are true.
In other words, Fortnite and Attack on Titan are not working together in any way. The clip that helped spread the rumor was produced by fans and there is no official word about a partnership between the two.
Why is it that everyone else believes otherwise?
Attack on Titan is not coming to Fortnite at this time. Neither side has indicated any willingness to work together. A trailer was the sole source of the rumor.
It should be noted that this trailer was created as a fan-made video by YouTube user FeraalsVFX. In the preview, we saw Eren Yeager in his Titan form on the Fortnite island. This clip is extremely convincing because to its high-quality animation and use of the unforgettable soundtrack from A Tale of Two Towers.
Is it possible to collaborate in the future?
It would be a great moment to work together because of the March release of Attack on Titan Season 3. However, there is no way to tell if Attack on Titan will ever be included in Fortnite as there is no official information on the relationship between the two properties.
All we can do is make educated guesses until the rumor becomes official.
Attack on Titan
In Japan, Hajime Isayama created the manga series Attack on Titan. The Bessatsu Shonen Magazine, which is published by Kodansha, is where you may find this story.
Starting on September 9th, 2009, the manga has been serialized in a total of 30 tankbom forms.
Humanity in Attack on Titan has built three circular walls to keep the fearsome titans at bay. Eren Yeager, a young child, compares his current situation to that of livestock and hopes to one day join the Survey Corps, his heroes, and travel outside the gates. Discord breaks out as a fearsome Titan appears.