'Jellyfish Can't Swim in the Night' by Doga Kobo Gets a Second PV
'Jellyfish Can't Swim in the Night', an original anime production by Doga Kobo, will serve as a commemorative piece marking the studio's 50th anniversary. In March, the project was unveiled along with some details and an image of one of the characters.
In addition to the first teaser, a brand new image was also released on Friday via the official 'Jellyfish Can't Swim in the Night' website. The release year for the anime is set for 2024.
This trailer, like the first one, is comprised entirely of live-action clips. Instead of the crowded streets of Shibuya, however, it focuses on a pianist whose identity is never revealed. The updated image is shown at the very end.
The blonde character from the first image can be seen on the left. The girl with black hair is shown front and center this time. Keep in mind that we still haven't met everyone in the cast (the one with the pink hair).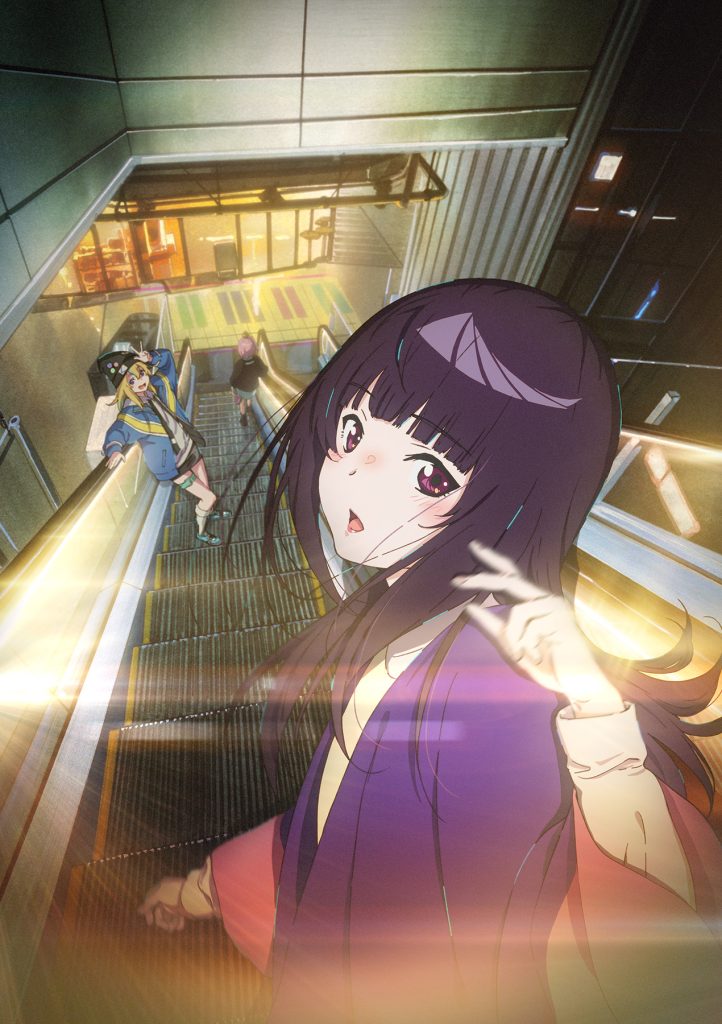 The city of Shibuya serves as the backdrop for "Jellyfish Can't Swim in the Night", and the girls can be found there. The core team has been unmasked, and it consists of the following individuals:
| | | |
| --- | --- | --- |
| Position | Staff | Other Works |
| Director | Ryohei Takeshita | Eromanga Sensei |
| Character Designer | Junichiro Taniguchi | Touken Ranbu: Hanamaru |
| Series Composition | Yuki Yaku | Bottom-Tier Character Tomozaki |
| Studio | Doga Kobo | Oshi no Ko |
Nothing about the plot, cast, or characters has been revealed as of yet. But they appear to be a group of young Japanese artists seeking fame and fortune. Recently, we've been seeing a lot of anime with a focus on the entertainment sector, so I'm wondering what field they'll decide to tackle next.
Jellyfish Can't Swim in the Night
The upcoming anime television series Jellyfish Can't Swim in the Night (Yoru no Kurage wa Oyogenai) was created by JELEE and is being produced by Doga Kobo.
Jellyfish Can't Swim in the Night follows a girl as she spends her evenings in Shibuya, a neighborhood "overflowing with identity". The girl's life is transformed after a chance encounter that renders her identityless.