Kadokawa Unveils First Promotional Video for "Villainess Level 99"
The words villainess and isekai are enough to excite numerous fans. This genre has become one of the most popular mainstream entertainment genres, and entering this line-up is "Villainess Level 99".
Villainess Level 99 suffers the same pitfalls as other series in the genre but is entertaining, mainly owing to the wacky main character. The series is now getting an anime adaptation, and here's everything you need to know about it.
Satori Tanabata and illustrator Tea's "Villainess Level 99" have received a promo video and key visual. Kadokawa has also revealed the cast and staff members for the series. The anime is set to premiere in January 2024.
The brief promotional video features the story of Yumiella Dolkness, who has reincarnated into a typical otome game. She is the hidden boss/ villainess who is doomed to die.
However, she tries to take matters into her own hands, and things go astray. You know the drill. How she keeps herself alive by the end of the series forms the crux of the story.
Kadokawa has also released a key visual featuring Yumiella, Patrick, Alicia, Edwin, and other significant characters from the series.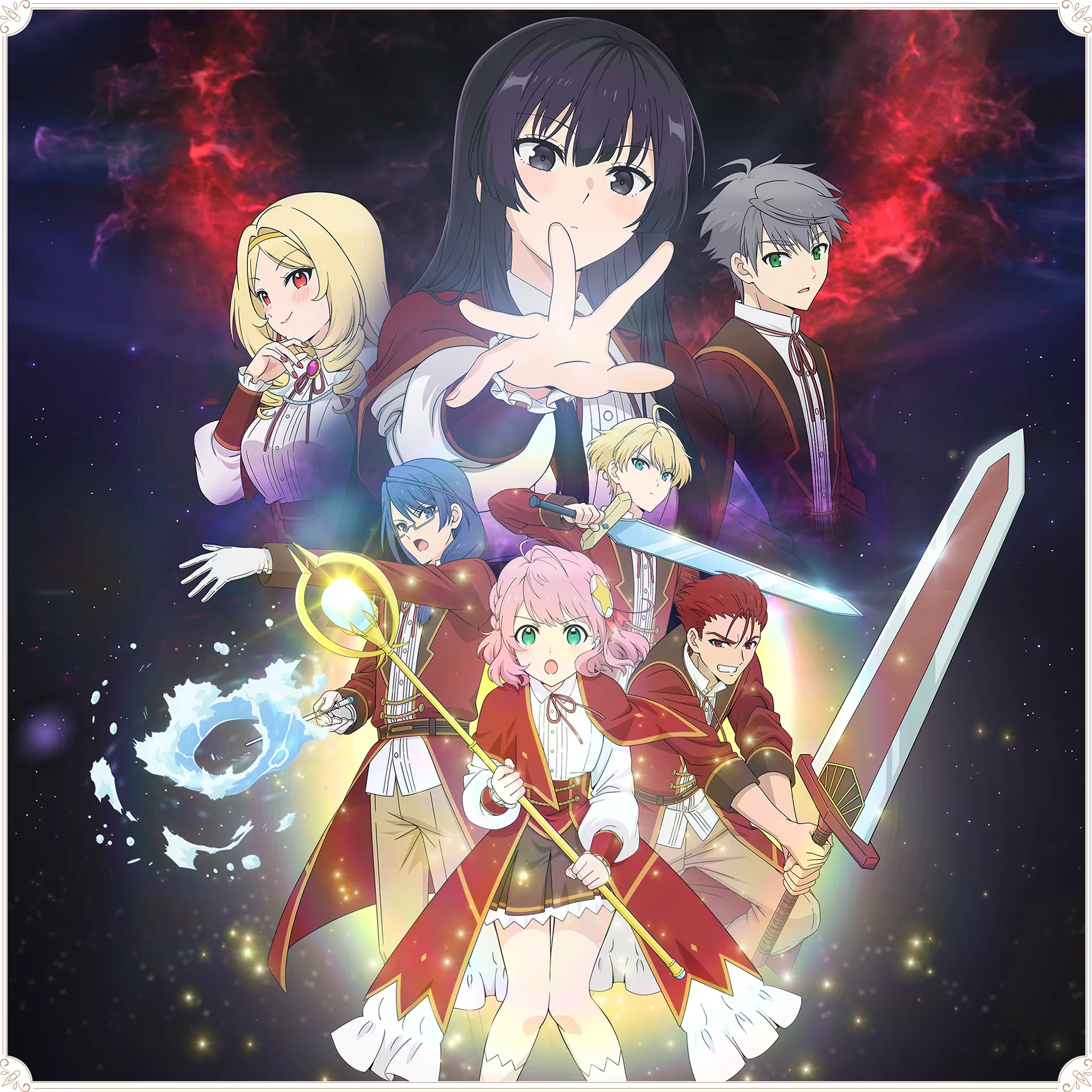 Kohei Amasaki of Wakako-zake fame is directing the anime at Jumondo. Here are more details about the staff members working on this anime.
| | | |
| --- | --- | --- |
| Position | Staff | Other Works |
| Director | Kōhei Amasaki | Wakako-zake |
| Animation Production | Jumondo | Aikatsu! |
| Scriptwriter | Fumihiko Shimo | Full Metal Panic! |
| Character Designer | Hitomi Kaiho | Fairy Tail |
| Character Designer | Lo Ho Kim | Lucifer and the Biscuit Hammer |
| Music Composer | Kana Utatane | Campfire Cooking in Another World with My Absurd Skill |
Kadokawa has released the list of the significant voice cast working on the series, and here's that information.
| | | |
| --- | --- | --- |
| Character | Cast | Other Works |
| Yumiella Dolkness | Fairouz Ai | As Delta in "(The) Eminence in Shadow" |
| Patrick Ashbatten | Yūma Uchida | As Reo Mikage in "BLUELOCK" |
| Alicia Ehnleit | Azumi Waki | As Nagisa Minase in "Girlfriend, Girlfriend" |
| Edwin Valschein | Taku Yashiro | As Vulcan Joseph in "Fire Force" |
| William Ares | Haruki Ishiya | As Kotone Aizuhara in "Fudanshi Shōkan: Isekai de Shinjū ni Hameraremashita" |
| Oswald Grimsarde | Kōhei Amasaki | As Takeshi Hoshino in "Mob Psycho 100" |
The anime is pretty generic and predictable, but let's be honest, we have never watched it for the storyline but for the fantastic antics of these main characters as their plans go astray.
This anime has a deadpan villainess who will keep you engaged. If you are a fan of this particular genre, this is for you! Add it to your watchlist as you catch up on other similar anime.
About Villainess Level 99
Villainess Level 99: I May Be the Hidden Boss, but I'm Not the Demon Lord is a Japanese light novel series written by Satori Tanabata with illustrations by Tea. An anime television series adaptation produced by Jumondou is set to premiere in January 2024.
Novel Club is releasing the novels in English, and it describes the story:
Yumiella Dolkness is your run-of-the-mill villainess in an otome RPG—except that she's also secretly the overpowered hidden boss. But Yumiella wasn't always Yumiella, you see. In her past life, she was nothing more than an introverted college student and devout gamer. So when she realizes that she's been reincarnated as a hidden boss, she's determined to steer clear of the protagonists and avoid her demise at their hands. All she wants is a quiet life. Too bad when her gamer instincts kick in, Yumiella can't just ignore her impressive stats… A girl's gotta grind!
So, with plenty of time before starting life at the academy, she gets a little carried away and maxes out her level at 99. And when everyone else finds out, they get the wrong idea about her power—now they think she's the Demon Lord! Is this OP villainess strong enough to win back the peaceful life she always wanted?!
Source: Official Website
Sometimes we include links to online retail stores and/or online campaigns. If you click on one and make a purchase we may receive a small commission. For more information, go here.