All Might is in big trouble and there is nothing left that can help him in My Hero Academia 400 as he is still fighting All for One and All for One is not taking even a single step back.
In the last chapter, we saw that All for One destroyed a building and All Might dodged the attack using some tools. All Might then attacked with the Shoto cannon and the Tailman tail. All for one call All Might be pathetic for running. He also adds that he can see through his plan and will kill him with minimum effort. He then uses Black Tendrils to cover up the entire alleyway. All Might propelled himself to dodge and found himself being followed by two giant mouths. All Might then said that this does not look like a minimum effort to him.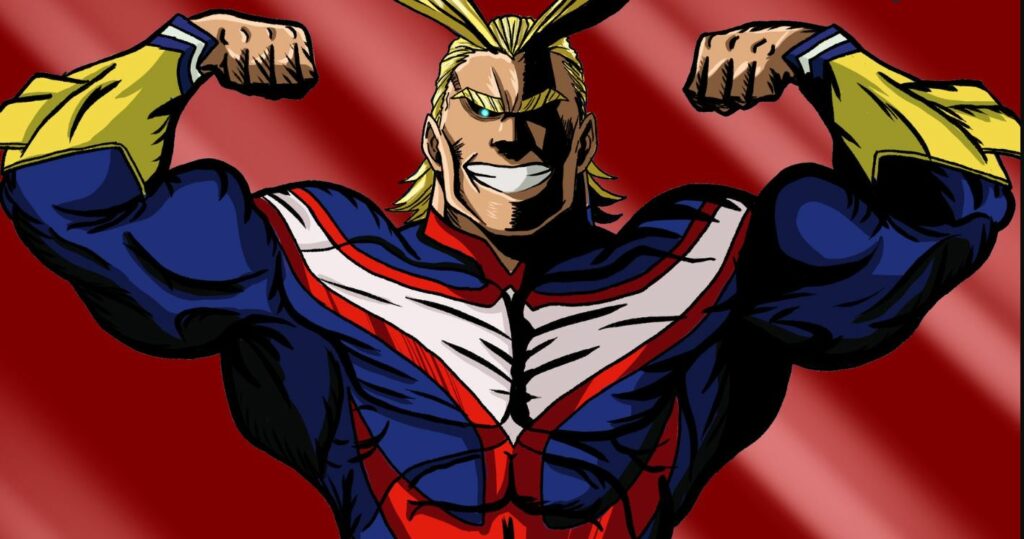 Those mouths chased All Might and All for one said that the world is going to witness the painful death of the Symbol of Peace. An attack landed on All Might and he spit blood. All Might put the Shoto cannon inside AFO's mouth and fired. Then we saw injured Aoyama. Kunieda had defeated all the heroes in the parking lot except Aoyama. Fat Gum was also attacked and he told Aoyama to do his best and passed out.
Also Read
Boku no My Hero Academia Chapter 338 Raw Scans, Spoilers, Release Date
One of Kunieda's flowers grabbed Aoyama's belt and Kunieda said that how pathetic he was without it. Aoyama got upset and then shot his lasers in all directions but none of them hit Kunieda. Hagakure appeared behind him and reflected the lasers toward Kunieda. All Might was in a cold place and his body had started to freeze. He said that he still believes that he is not going to lose. The chapter ended with him firing a laser at All for One.
My Hero Academia 400 New Release Date
My Hero Academia Chapter 400 will be on a one-week break this week. The next chapter of the manga will be released in the upcoming issue of Weekly Shonen Jump on Sunday 17th September 2023 on Viz and MangaPlus. Spoilers and raw scans will be released at the usual release time (13th September Next Wednesday).
Also Read
My Hero Academia Chapter 393 Spoilers, Raw Scans, Release Date
| | |
| --- | --- |
| My Hero Academia 400 New Release Date | 17th September 2023 |
| My Hero Academia 400 Raw Scans | 13th September 2023 |
My Hero Academia Chapter 400 Raw Scans
My Hero Academia 400 Raw Scans are scheduled to be released on Wednesday [13th September] as My Hero Academia Manga will be on a break for a week. The manga will return as soon as the break is over and the stores open in Japan.
My Hero Academia Chapter 400 Spoilers
The spoilers for upcoming MHA chapter 400 will follow the same thing as the raw scans and they will get released along with the raw scans on the 13th of September 2023. A new article will be published with all the spoilers and raw scans once we receive any new information about the upcoming Mha chapter.
Where to read MHA 400?
There are two official ways to read Mha manga for free. You can read it on Viz Media's official website or on Shueisha Japan's official Manga Plus website and mobile app. These sources provide the latest chapters of your favorite manga available for free. For reading the complete manga you will have to pay.
Also Read
Top 10 Japanese Mangas Of All Time
These are the available details for 'My Hero Academia 391' now and if we receive any more information on Bnha 400 then we will update this article as soon as possible. You can also follow us on Facebook and Twitter for more updates about Mha 400 spoilers.