Jujutsu Kaisen Chapter 242 shows the fight between Kenjaku and Takaba from the imagination of Takaba and in various comedic sequences. Various cosplays from Kenjaku can be found in the raw scans section.
In the last chapter, we saw that we saw Takaba in his college days when he was seen scolding a friend for being late. He was his comedy partner and Takaba was hard on others and said that he should take this seriously but things happened and soon Takaba lost all his confidence as a comedian as his partner did not want to continue.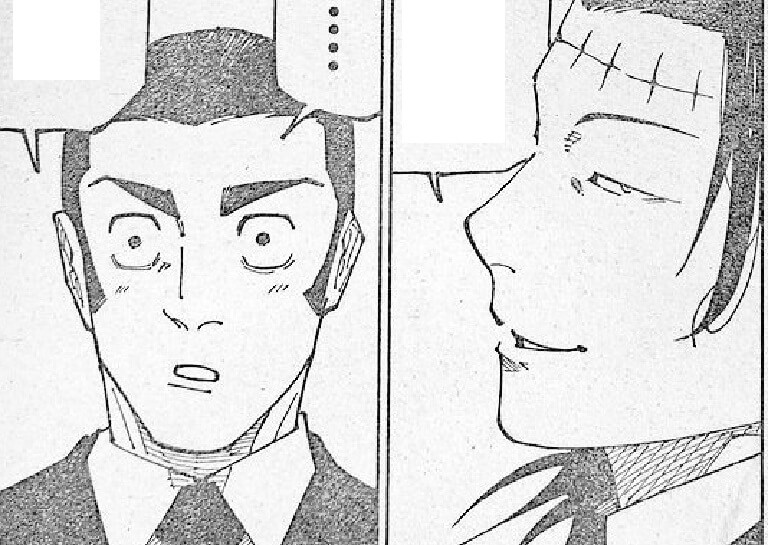 Takaba then reflected on his past life and the mistakes he made along the line. He was lonely from childhood and soon turned into a class clown so that people would notice him and he would not be lonely anymore. He soon realized after the words from a friend that he was not so sure about comedy and was using it as a mask and he was afraid of getting hurt. And soon this led him to not take comedy seriously.
Back to the present, he is on his knees against Kenjaku and he says I am sorry and said that he will make him laugh no matter what. He regained his confidence as a comedian with a resolve to make even one person laugh out of a hundred. The fight will continue in the upcoming chapter as Takaba activated his technique during this time.
Jujutsu Kaisen Chapter 242 Release Date
Jujutsu Kaisen 242 is scheduled to be released officially this upcoming Sunday 19th November 2023. If you also read other Weekly Shonen Jump mangas, we cover their spoilers every week, check them out from our home page in case you read them.
Also Read
Jujutsu Kaisen Chapter 210 Spoilers, Raw Scans, Release Date
| | |
| --- | --- |
| Jujutsu Kaisen Chapter 242 Release Date | 19th November 2023 |
| Jujutsu Kaisen Chapter 242 Raw Scans release | 15th November 2023 |
Jujutsu Kaisen Chapter 242 Raw Scans
Jujutsu Kaisen Chapter 242 Raw Scans are out and in this chapter, we see the comedic sequence of fights between Kenjaku and Takaba which leads them to the final stage.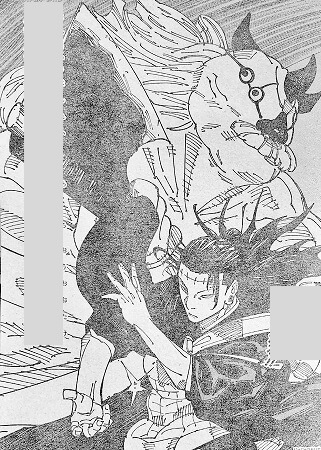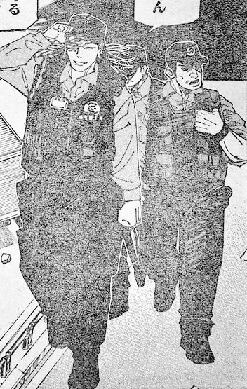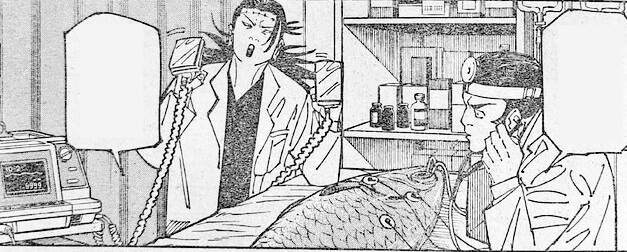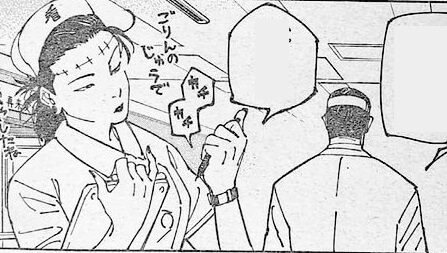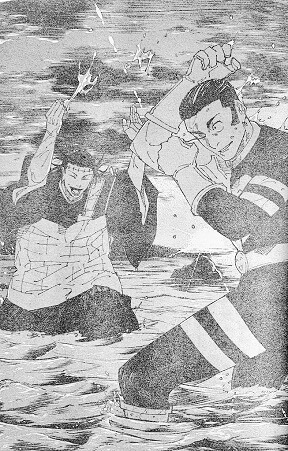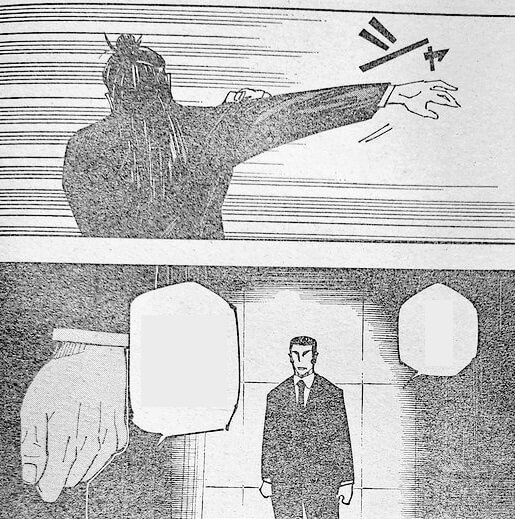 Jujutsu Kaisen Chapter 242 Spoilers
Chapter Title – Stupid Survivor ~ Rise Up!!
The chapter starts with Kenjaku summoning a special grade curse named 'Akuro Ouohtake'.
Takaba crushes the curse with his Truck-kun the very next moment.
The episode has many funny elements, don't get confused.
Kenjaku then comes to the place where the accident happened. He is in a police uniform and tries to investigate.
He alleges Takaba of drinking and driving and asks Takaba to breathe in a bag.
The bag contains a goldfish and Kenjaku says if the fish dies he is arresting Takaba. The fish is already dead before this conversation.
Then they both turn into doctors and try to revive the goldfish.
Kenjaku then charges Defibrillators on Takaba.
They failed to revive the fish and Takaba is depressed.
Also Read
[On Break] Jujutsu Kaisen 202 Raw Scans, Spoilers, New Release Date
Kenjaku then turns into a nurse but Takaba does not find it funny and yells at him.
Then they play rock paper scissors.
Kenjaku realizes that Takaba's Cursed Technique also affects the opponents' imagination and uses it.
Then they play a quiz. Then MC asks the participants to choose the correct door.
As Takaba was running he heard someone yelling for help, he then noticed a cat in the middle of the road while a Taxi was about to hit it.
The cat is Kenjaku and the car hits Takaba.
They are now in a sea and Takaba runs over Kenjaku with a water bike.
Then they both play with water like kids. (Scan Above)
Kenjaku is feeling excited after so many years and he is glad that he started the Culling Games.
Takaba stops Kenjaku and asks him to drink the ocean water. It turns out to be Fanta.
Kenjaku realizes that at this pace he will lose and suits up and invites Takaba for the last battle on stage.
Chapter ends.
Also Read
Jujutsu Kaisen 0: The Movie Reveals New Trailer, Cast & Release Date
Where to read Jujutsu Kaisen 242?
To read the latest Jujutsu Kaisen chapter you can visit two different websites but we recommend you use only official websites and legally support the artists. Jujutsu Kaisen Chapter 242 will be officially (and for free) available to read in English at MangaPlus and Shonen Jump section on the Viz Media official website.
You can also follow us on our social media handles Facebook and Twitter for more updates about Jujutsu Kaisen manga and other manga series.