Kingdom Chapter 745: During the break, the battle gets bloody! Release Date & Plot Details
Kingdom Chapter 745 is scheduled to be released this week, so that's good news. And with that, our excursion has reached its lull. In the previous chapter, readers witnessed Riboku being attacked while he was in the midst of a fierce battle. But no matter how many times he was attacked, his troops always came to his aid. The war has taken a dark turn, and many of the fan-favorite characters are about to meet their end. All the information you need to know about the plot and when you can expect to read Kingdom Chapter 745 can be found here.
With each new excursion, the conflict becomes more intense. And it isn't until Kingdom Chapter 745 that we learn how the battle turned out. There is a lot of anticipation for Riboku's showdown with his rival. But read on to find out the details!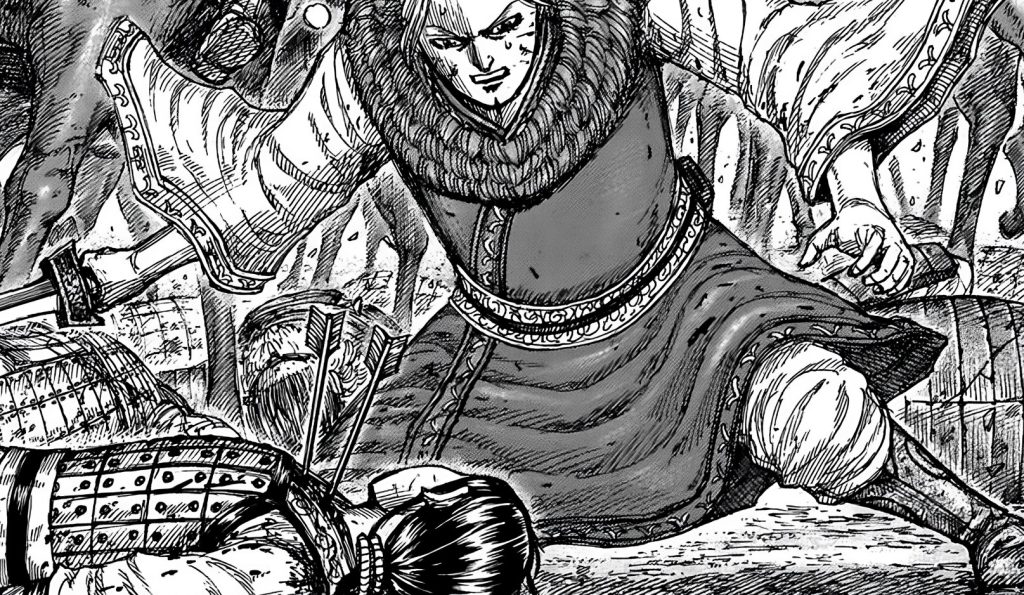 Kingdom Chapter 745: What's Going To Come Next?
The battle between Futei and Ringyoku will continue in Kingdom Chapter 745. The chapter ended on a suspenseful note. Even now, viewers have no idea who will perish in the war. It appeared that both were injured, but Futei's wound was more severe. Kanki has contributed almost nothing to the war effort so far. Not only is Shin absent, but so is everyone else. There are other enemies on their way to attack Riboku, but he may already be involved in a fight. As the war continues to drag on, perhaps Kanki himself can turn the tide. His efforts on the battlefield, however, will be wasted unless he makes use of his considerable intellect. Kanki might be able to spring a deadly ambush on Riboku if he can predict his every move. Kanki, however, might meet an untimely end. All of his closest advisors would perish in this place. The question of how well Shin and Mouten do is still up in the air. Would natural disasters (as in the past) simply happen and allow them to get away? In due time, everything will become clear.
A Quick Summary!
The Kingdom 744 chapter was titled "The Promise." First, we see Riboku risking his life to protect Kaine. But it made her angry that Ribuku risked his life for her. He was suddenly struck by an arrow that came at him with alarming speed. Despite Kaine's best efforts, it passed through her chest. Each and every one of Koku'Ou's arrows once again found their mark at Kaine. Riboku was stunned by the unexpected attack. After dismounting, he attempted to approach Kaine, but was halted by Ringyoku. Each party took turns hitting the other.
Meanwhile, Riboku's army swiftly responded and surrounded the city. After being attacked, Ringyoku rallied his troops and they counterattacked. The armies traded blows back and forth. Ringyoku swung and knocked Riboku to the floor with a powerful blow. Kanki's troops sped in the direction of Riboku. The arrival of Futei and Bafuuji on the battlefield was timely, however. The Kanki army's fighters were taken aback by their pursuers' lightning-fast speed. Meanwhile, Kaine had Futei go get Riboku from the clutches of the villain. Ringyoku and Futei got into a swordfight at the end of the chapter, and they both ended up hurt.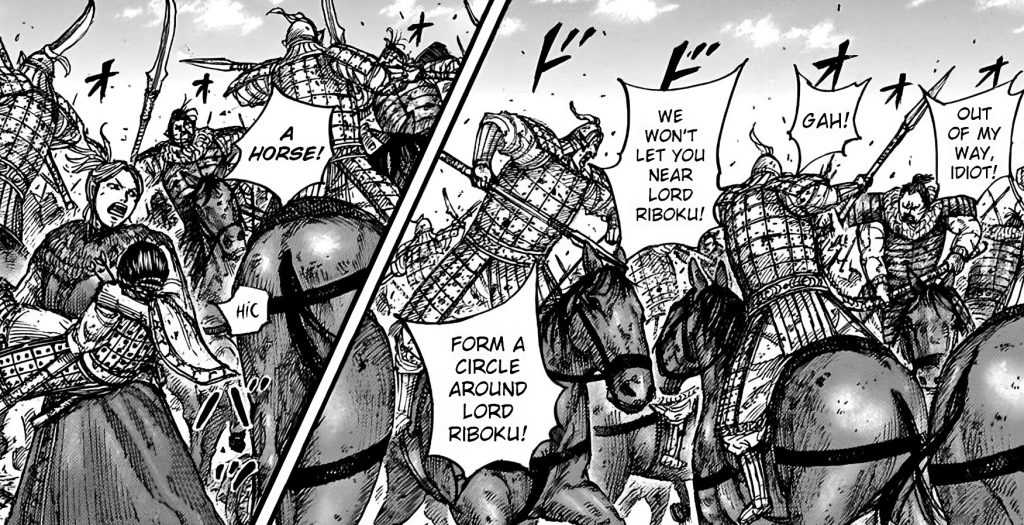 Kingdom Chapter 745: The Announced Date of Availability!
There's a lot of tension between Futei and Ringyoki, and it's unclear who will perish first. However, history suggests that viewers will be disappointed by the upcoming plot development. On January 12th, 2022, we will all be able to read Kingdom Chapter 745. Read the latest chapters of the manga exclusively on Kodansha's official website. Keep checking back for further updates.