Lucy Hale Talks About Her Potential Cameo in the PLL Spinoff Series
Lucy Hale, who played Aria Montgomery in the hit show Pretty Little Liars, shares her thoughts on joining the cast of its spinoff series, Pretty Little Liars: Original Sin.
The spinoff is set in Millwood, Pennsylvania, where a new group of teens are tormented by a mysterious "A" who knows their dark secrets linked to a 1999 tragedy involving their mothers. Season 2 of the spinoff, renamed as Pretty Little Liars: Summer School, is expected to premiere in late 2023 or early 2024.
In an interview with TVLine before the SAG-AFTRA strike, Lucy Hale expressed her willingness to return to the PLL universe. 
Hale said that she was happy that the series still had a loyal fan base and that she would "definitely" consider making a guest appearance, which she thought would "be fun." Here are Hale's full remarks:
"Would I be open to a cameo? Yeah, definitely. I think that would be fun. I'm so happy that that show is doing well, and I can't wait to see the second season. I love that they're kind of doing different themes per season."
Aria Montgomery's last appearance in Pretty Little Liars was in the series finale, where she tied the knot with Ezra Fitz after overcoming several challenges posed by "A". She also revealed that she and Ezra were planning to adopt a child after their honeymoon.
Interestingly, in the final episode of Pretty Little Liars: Original Sin, Imogen Adams, the main character, revealed that Aria and Ezra had adopted her baby. This could open up the possibility of a Hale cameo, where she could interact with Imogen or face A's threats again.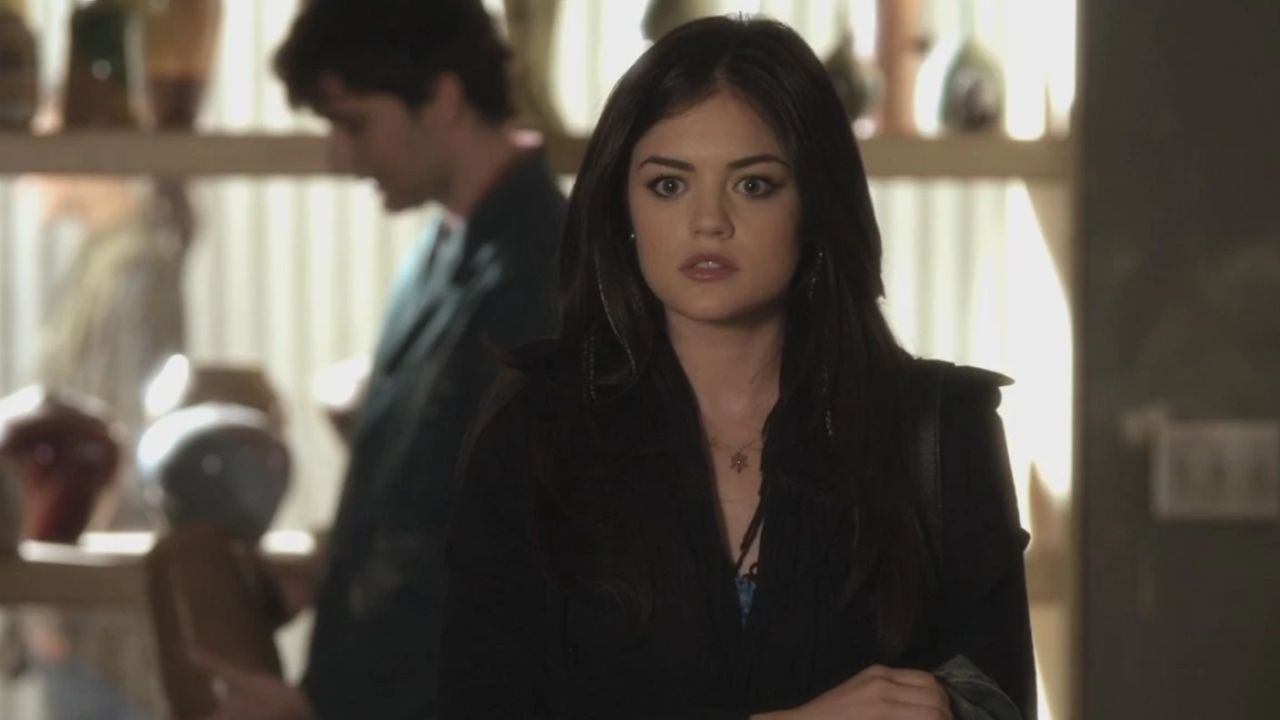 Pretty Little Liars was a social media sensation when it aired, generating thousands of tweets and memes based on each episode. The spinoff, however, has not attracted the same level of attention from the fans of the original series.
Bringing back a popular character like Aria could boost the viewership and engagement of the spinoff. This might also explain why the show decided to revive Dr. Sullivan, the therapist who helped the Liars in season 2.
The second season of Pretty Little Liars: Original Sin still has many secrets to unveil, but fans of the original series would be delighted to see Aria Montgomery return to a world full of mysterious messages. Hale seems to agree that her character's story has more potential, so a cameo from her is not impossible. As long as Pretty Little Liars continues, there is always hope.
About Pretty Little Liars: Original Sin
Pretty Little Liars: Original Sin is an American mystery thriller series developed by Roberto Aguirre-Sacasa and Lindsay Calhoon Bring for HBO Max. It also serves as a reboot of ABC's Pretty Little Liars. 
An anonymous "A" begins threatening a group of teenagers in Millwood, PA, keen on making them pay for a misdeed their parents committed decades ago.
The main cast includes Chandler Kinney, Maia Reficco, Bailee Madison, Zaria, Malia Pyles, Alex Aiono, and Mallory Bechtel. The series has been renewed for a second season, titled Pretty Little Liars: Summer School. 
Sometimes we include links to online retail stores and/or online campaigns. If you click on one and make a purchase we may receive a small commission. For more information, go here.