Manga Hunter x Hunter Order of Reading for Complete Beginners
Fans have mixed feelings on Hunter x Hunter. While the plot itself is excellent, the frequent breaks can be frustrating. Even so, the audience understands and agrees with the mangaka's choices, and they are willing to wait longer for the next chapter.
Hunter x Hunter may have the simplest reading sequence because there is only one offshoot.
There have been 400 chapters of Hunter x Hunter thus far, and a spinoff manga titled Kurapika's Memories has been split into two parts.
The creator of Tokyo Ghoul, Sui Ishida, drew a 69-page storyboard detailing Hisoka's backstory, but it hasn't been incorporated into the current canon. After you've finished the manga, this is a natural next step.
1. Recommended Sequence
The 2013 film Hunter x Hunter Phantom Rouge has a prequel titled Kurapika's Memories. The movie is set after chapter 120 of the main series, so the spin-off book is structured similarly.
Hunter x Hunter Chapter 1-120
Kurapika's Memories (Part 1 and 2)
Hunter x Hunter (Chapter 121-Ongoing)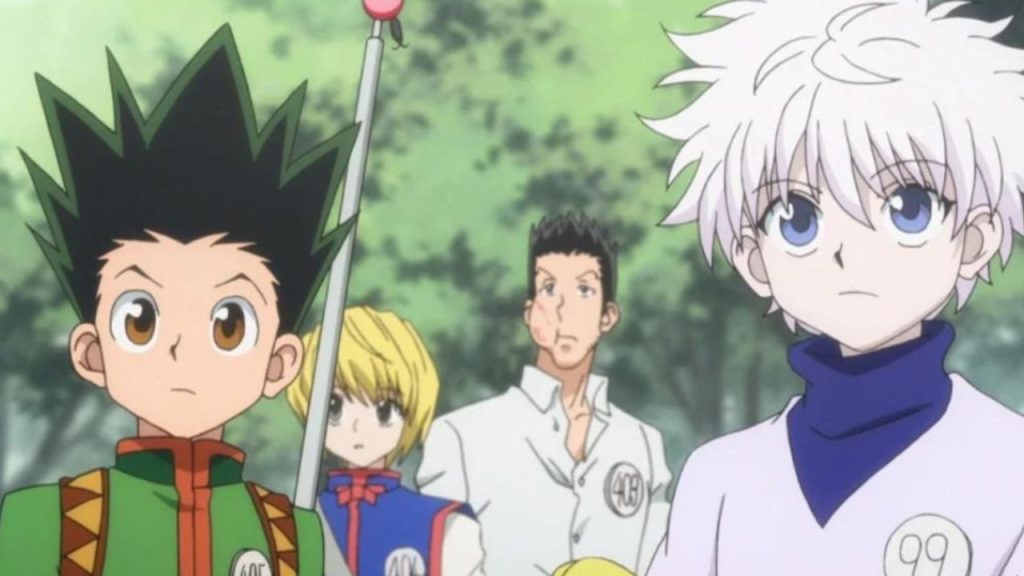 2. Order of Release
Hunter x Hunter (Volume 1-32)
Kurapika's Memories Part 1 and 2
Hunter x Hunter (Volumes 33-Ongoing)
3. Chronological Sequence
Kurapika's Memories Part 1 and 2
Hunter x Hunter Manga
4. Where Can I Find Hunter x Hunter?
Hunter x Hunter has been serialized in manga by Viz Media and Manga Plus. Currently, the spinoff series Kurapika's Memories is not officially available to read online. So that you can purchase the books from the authors themselves.
5. Hunter x Hunter
The Hunter x Hunter anime is based on the manga of the same name.
It chronicles Gon, a young child, and his exploits as he learns that his long-thought-dead father was actually a great Hunter. Gon, rather than becoming disheartened, resolves to become a legendary Hunter like his father.
Gon must demonstrate his proficiency in hunting in order to earn his Hunter's badge. Along the way, he meets new pals who must band together to help him succeed.
READ MORE: Hunter x Hunter