"Mushoku Tensei: Jobless Reincarnation" Beginning in April 2024, S2 Part 2
The anime series "Mushoku Tensei: Jobless Reincarnation" has become an international phenomenon. After the first season's success, people have been waiting patiently for the second.
Season 2 of the anime began airing on July 2 and will wrap up in September, but because the story of Rudeus is just getting started, the production team has decided to get fans even more excited.
On Friday, it was announced that the anime adaptation of Mushoku Tensei: Jobless Reincarnation II will run for a full two cours (two quarters). The first installment will air from July to September, and the second from April to June of 2024. There will be 25 episodes in the season.
'Mushoku Tensei: Jobless Reincarnation' is back with a brand new cast for season two.
| | | |
| --- | --- | --- |
| Character | Voice Artist | Other Works |
| Sara | Haruka Shiraishi | Asirpa (Golden Kamuy) |
| Suzanne | Yū Kobayashi | Ayame (Gintama) |
| Timothy | Wataru Hatano | Shaiapouf (Hunter×Hunter) |
| Mimir | Chiharu Sawashiro | Sebas (To Your Eternity) |
| Patris | Itaru Yamamoto | Haran (Fire Force) |
| Soldat Heckler | Kousuke Toriumi | Nozel Silva (Black Clover) |
Former showrunner and creator Manabu Okamoto has been replaced. The new cast members for Season 2 are as follows:
| | | |
| --- | --- | --- |
| Position | Staff | Other Works |
| Director | Hiroki Hirano | Mushoku Tensei: Jobless Reincarnation (Assistant Director) |
| Scriptwriter | Toshiya Ono | 86 |
| Character Design | Sanae Shimada | Photo Kano |
| Music | Yoshiaki Fujisawa | Spy Classroom |
| Animation Production | Studio Bind | ONIMAI: I'm Now Your Sister! |
The new season of 'Mushoku Tensei: Jobless Reincarnation' is a great change of pace from the show's customary gags and edgy comedy to a more action-packed adventure, which should please fans of the series.
Mushoku Tensei: Jobless Reincarnation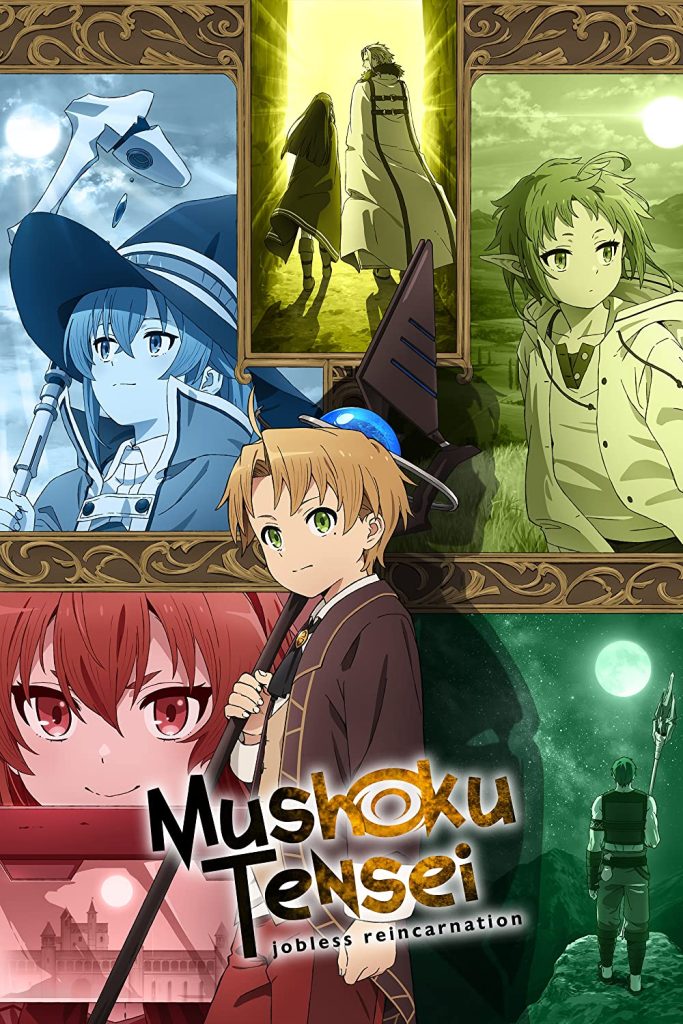 Beginning in November 2012 with Shosetsuka ni Naro, "Jobless Reincarnation: I Will Seriously Try If I Go to Another World" is an isekai light novel series that Media Factory began publishing under its MF's Book Imprint in January 2014.
After the initial success of the light novel series, which began serialization in Media Factory's magazine 'Monthly Comic Flapper' in May 2014, the series continued to cause havoc. Numerous manga prequels and sequels set in the same universe have also been released.
Studio Bind converted the light novel series into an anime television series in 2021, after more than half a decade had passed since the novels were first published.
Read more: Mushoku Tensei: Jobless Reincarnation