'My Happy Marriage' Volume 8 Will Include An OVA Episode!
Miyo Saimori is mistreated by her stepmother and stepsister in Akumi Agitogi's touching novel "My Happy Marriage," which tells her inspiring narrative. Her father doesn't care about the rude behavior either, so Miyo is left alone. She gradually starts to think that she is not suited for a happy life.
As his former fiancées broke off their engagements just days after they got married, her life with army man Kiyoka appeared to get worse. The truth, however, turns out to be very different.
A Blu-ray disc containing an OVA will be included with the eighth edition of "My Happy Marriage," the publishing company Kadokawa said on Friday. 'Shiawase no Katachi' (The Shape of Happiness) is the name of the OVA. Volume 8 will be delivered on March 15, 2024, per the pre-order form below.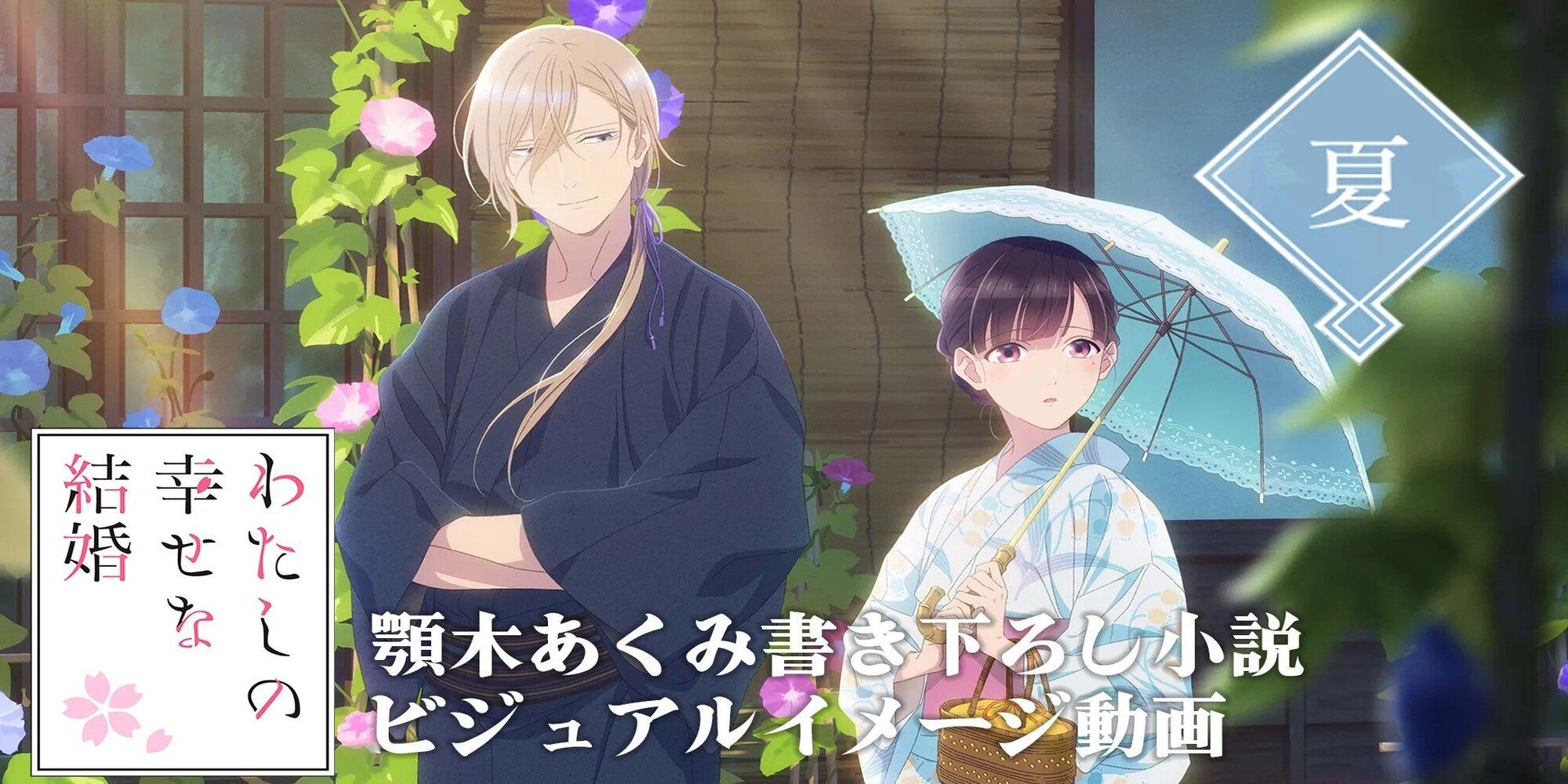 Up through December 11, bookshops are taking pre-orders for the special edition that includes the OVA. The normal edition, which will also be available that day, cannot be pre-ordered. The seventh book will likewise be released the following week, on July 14, 2023.
'My Happy Marriage"s first episode was made available a few days ago, and Netflix is currently streaming the anime. There will be 12 episodes. A live-action movie version of the book was released in March of this year, and an original stage play with a new plot will debut in August.
I enjoyed how easygoing and calming the first episode was. That effect was greatly aided by the vivid hues. Miyo's anguish is also effectively conveyed when she acknowledges everything yet is powerless to take any action. Though it might not be the best, it has enough promise to pique interest.
About My Happy Marriage
Akumi Agitogi and Tsukiho Tsukioka are the authors of the romantic fantasy light novel series My Happy Marriage (Watashi no Shiawase na Kekkon). Since January 2019, Fujimi Shobo has been publishing the series under its Fujimi L Bunko banner.
The protagonist, Miyo, is treated like a servant by her family and is married off to the icy and merciless military commander, Kiyoka Kudou, in what is essentially a Cinderella-like scenario. Miyo gradually overcomes her insecurities and restores her wounded self-esteem as she learns that Kudou is actually a loving and affable man.