My Hero Academia Season 6 Episode 15: The Price For Victory! Publication Date & Plot
Season 6 of My Hero Academia is an exciting adventure across the physical and philosophical fronts of a world at war, as the lines of battle are formed and the stakes are raised to new heights. The wicked Shigaraki has also been an important figure because of the way he challenges traditional notions of what it is to be a hero and what constitutes evil in the eyes of society. The fifteenth episode of Season 6 of My Hero Academia does not disappoint in this regard. In that light, here is all you need to know about the episode 15 narrative and airtime.
My Hero Academia Season 6 will continue with All For One's reappearance as a major story point in the next episode. Will our heroes be up to the task at hand and vanquish the villains? Will they be able to avoid the mayhem, or will they become victims? Learn more by reading on!
My Hero Academia Season 6 Episode 15: What Happens Next?
Episode 15 of Season 6 of My Hero Academia will be called "Tartarus." Obviously, the focus of the article will be on this jail. Even now, All For One controls Shigaraki's physical form. In order to retrieve his primary body, he will instruct Nomu to launch an assault on Tartarus. The heroes must protect Tartarus from All For One and prevent them from escaping. As a result, the heroes and the strong villain will engage in a fierce, high-stakes battle to keep the evil behind bars. U.A. professor Aizawa will be seen on a hospital bed, appearing weak and frail.
Mic, who is physically there, will sit next him, his expression of concern and fear clear on his face. As the heroes fight to keep the Nomu at bay, it will become obvious that All For One's strategy is succeeding. In the last shot, the villainous bad guy will be standing in the open air, grinning evilly. You can count on him being free and more dangerous than ever. Before it's too late, the heroes will need to band together and figure out how to stop him.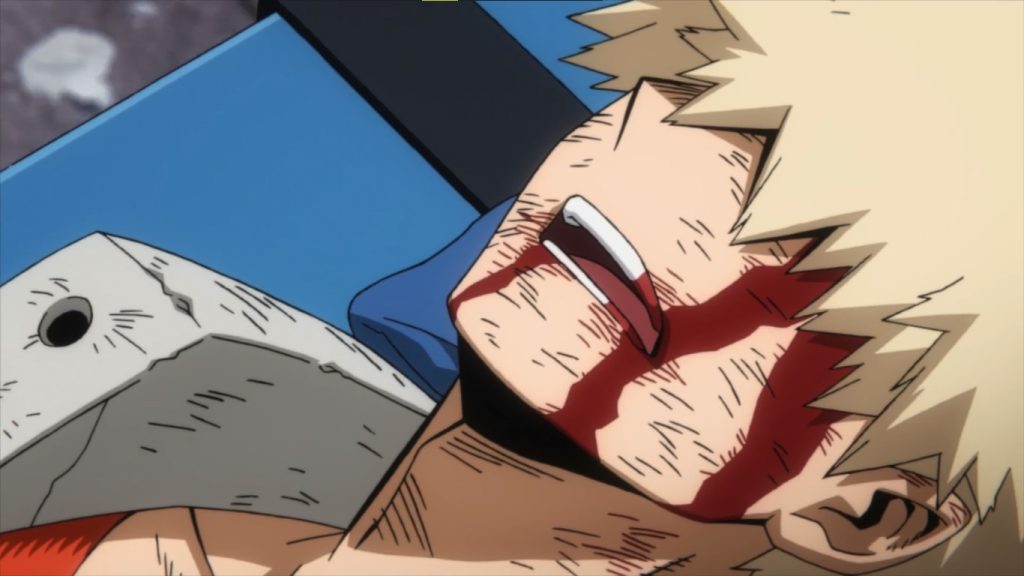 A Quick Summary!
"Hellish Hell" was the title of Episode 14 of Season 6 of My Hero Academia. In the beginning of the story, Deku was thinking about the destruction brought on by Shigaraki and the PLF. The Public Safety Mission sprung a trap on Re-Destro in the past by offering him a bargain he couldn't refuse. However, the commission failed to prevent the president's assassination since Re-Destro was shown to be a clone. There were also attacks on Jaku Hospital and Gunga Mountain Villa, both by Pro Hero organizations, which resulted in the deaths of Pro Heroes who had been protecting citizens from villains.
Students in 1-A Class were saddened to learn that Midnight was among the casualties. Uraraka never stopped searching for survivors to save. Yet it was painful for her to see another Pro Hero's demise of faith. Gigantomachia and Nomus were caught, and Mr. Compress, Deku, Kacchhan, and the other heroes were transferred to the hospital. They even managed to capture Re-Destro and his gang. Also, Garaki said that Shigaraki's life was spared thanks to his dreams and rage.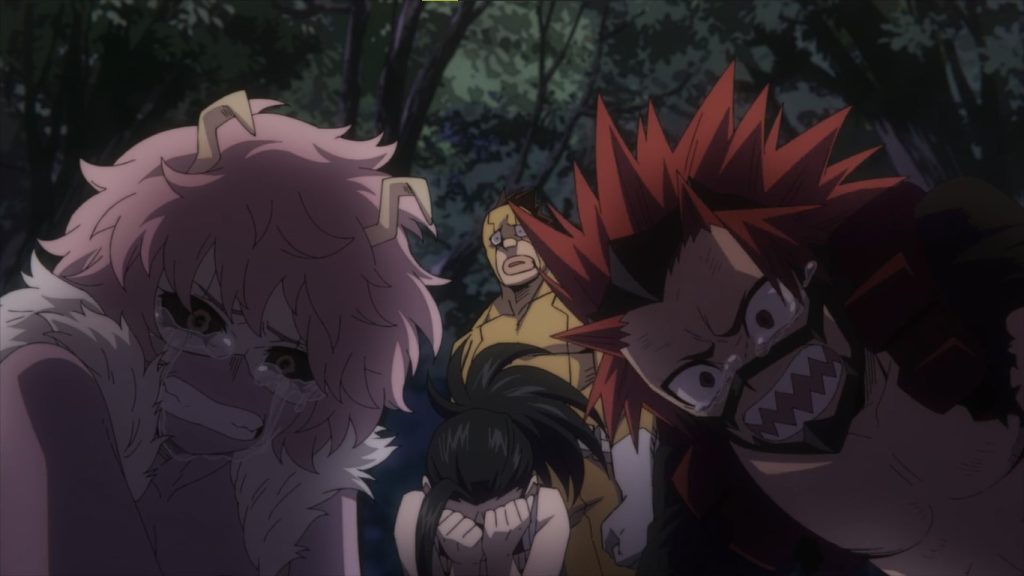 During his medical care, Deku felt bad for turning down Shigaraki's appeal for assistance. All For One, Dabi, Spinner, and a few other Nomus have also disappeared. When the most prominent heroes died, the people lost faith in the Public Safety Commission and heroes in general. This social upheaval made All For One, in My Hero Academia Season 6 Episode 15, quite happy. He laughed as he plotted his escape from Tartarus.
My Hero Academia Season 6 Episode 15: Publication Date
Every Saturday, you may watch a new episode of MHA Season 6. On January 14, 2023, the sixth season finale of My Hero Academia will be released. Crunchyroll, Hulu, and Netflix Asia are all carrying the series for fans to tune in.