New Trailer for 'Helck' Confirms Summer Release & More
Several legends have depicted humanity battling demons and the fallout of their eventual triumph. In many of these stories, the hero either comes out of retirement to save the day, a new hero emerges to take his place, or a supernatural event occurs (like in "The Legendary Hero is Dead").
The film "Helck" goes even further by depicting a hero who hates his own kind of human beings. The one who defeated the Demon Lord is his brother. He dreams of replacing the current Demon Lord and becoming the next criminal in his hometown.
The main trailer for the upcoming anime 'Helck' was released on the show's official website on Friday. The video includes the theme song for the pilot episode. In addition, two additional cast members were introduced. On July 11, 'Helck' will debut on HIDIVE for two consecutive courses.
This trailer is a continuation of the teaser that was released before it. In the demonic realm, Helck graciously entertains the crowd and easily dispatches his opponents in a tournament. Azudora, Piwi, Hyura, and Witch are also briefly visible.
Background music include the theme song "It's My Soul" from the show. Hiroki Nanami is the one who plays it. Saji sings "Statice" as the credits roll.
The official website has announced the following two cast members:
| | | |
| --- | --- | --- |
| Character | Voice Artist | Other Works |
| Narrator | Shūichi Ikeda | Char Aznable (Mobile Suit Gundam) |
| Witch | Yukana | Teletha "Tessa" Testarossa (Full Metal Panic!) |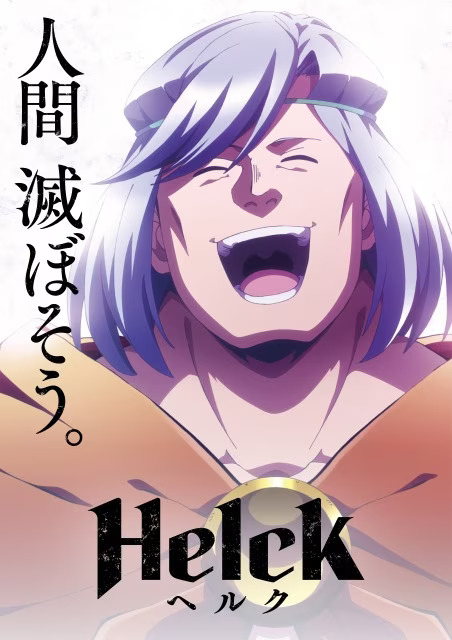 All of the employees have been publicly introduced. The core cast of the show is as follows:
| | | |
| --- | --- | --- |
| Position | Staff | Other Works |
| Director | Tatsuo Satō | Martian Successor Nadesico |
| Script | Toshizo Nemoto | Scarlet Nexus |
| Script | Mitsutaka Hirota | Rent-A-Girlfriend |
| Character Design | Yoshinori Deno | Fate/kaleid liner Prisma Illya: Vow in the Snow (Animation Director) |
| Music | Yoshihisa Hirano | Edens Zero |
| Animation Production | Satelight | Rokudo's Bad Girls, Cannon Busters |
The 'Helck' anime is one of the most anticipated of the summer because of the popularity of the manga by Nanaki Nanao. I'm looking forward to it, and assuming it lives up to the manga, having two seasons to watch in a row will just enhance the experience.
Helck
Nanaki Nanao writes and illustrates the manga series Helck. From May 2014 until December 2017, it was serialized on Shogakukan's Ura Sunday Website and MangaONE app. There are 12 volumes totaling this.
In 2018, a single volume of a brief spin-off manga named Piwi: Fushigi na Ikimono was published. Since its release in August of 2020, another prequel manga series has been running under the title Völundio: Divergent Sword Saga.
It's been three months since the last Demon Lord was vanquished. While humans relax, a tournament to choose the next Lord of the Demon realm is being held. Helck, one of the competitors, is a human who despises his own kind. Suspicious and eager to learn the truth about Helck, Vamirio is one of the four elite demons.