OP & ED Theme Songs for Mononogatari Season 2 are Previewed in New Promo
This year's January saw the release of Malevolent Spirits: Mononogatari, telling the tale of Hyouma Kunato, an exorcist who does not adhere to the norms of the Saenome. He may have had good reasons for his behavior, but it was unbecoming of the clan's future leader.
Getting a second season in the same year was a pleasant surprise. It's not common for a recently premiered anime to get renewed for a second season so fast.
A new trailer for Malevolent Spirits: Mononogatari was shared on the game's official Twitter on Thursday. The second season's theme songs are included as well. The second season will premiere in July of 2023, according to the advertisement.
The following advertisement has three new spectral figures, all of which play musical instruments. Karakasa no Tsukumogami, another new character, will play the role of main antagonist, serving as Hyouma's archenemy and the life source of all tsukumogami.
In the anime, Yoko Hikasa will provide the voice of Karakasa. She has starred in such films as Is It Wrong to Try to Pick Up Girls in a Dungeon?, K-ON!, and The Devil Is a Part-Timer.
Magatera Zero's "Dare ga Tame" (For Whom) is the opening track. The closing song "Private Room" by Azusa Tadokoro plays while the personnel details are displayed.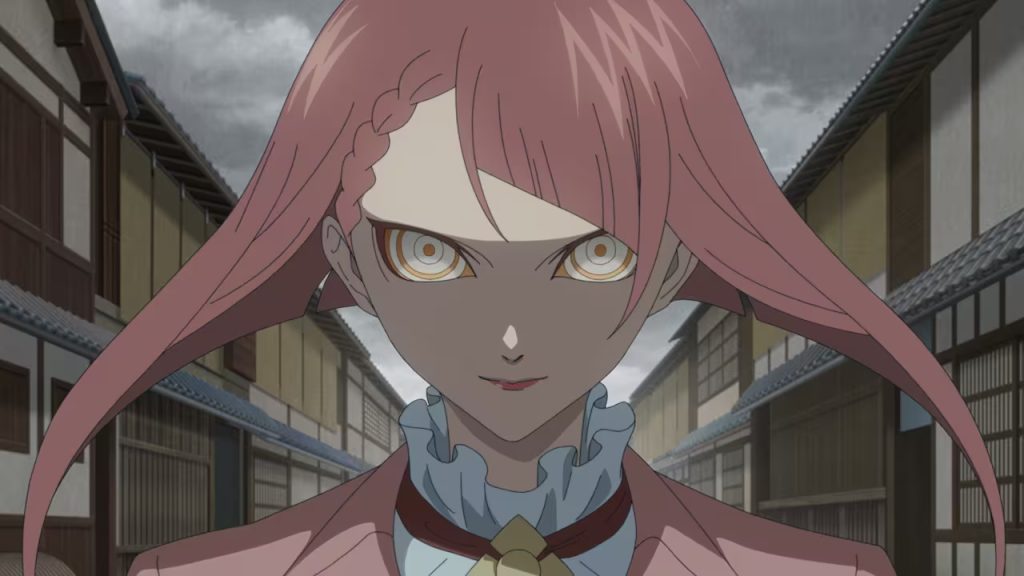 The following members of the team will return for Season 2 of the show's production:
| | | |
| --- | --- | --- |
| Staff | Member Name | Other Works |
| Animation Studio | Bandai Namco Pictures | |
| Director | Ryuichi Kimura | Aikatsu! |
| Series Composition | Keiichirō Ōchi | The Quintessential Quintuplets |
| Character Design | Shiori Fujisawa | Suzume (Key Animation) |
| Music | John Kanda and XELIK | John Kanda: Baki (Theme Song Arrangement) XELIK: Fate/Grand Carnival (Theme Song Arrangement) |
The intro music is really catchy. The teaser implied that Hyouma may not be able to face the ghost with all of his senses, making this a very difficult test for him. However, if he practices sparring with Nagi, he might improve.
Malevolent Spirits: Mononogatari
Bandai Namco Pictures created the anime series Malevolent Spirits: Mononogatari for television. The manga series by Onigunsou that inspired the anime debuted in April 2014 in Miracle Jump. There are presently 15 volumes of the series after it moved to Ultra Jump.
The events of the manga take place in a world where Tsukumogami—spirits that may possess inanimate objects—exist.
Hyouma Kunato, the protagonist, is opposed to using nonviolent means to imprison the ghosts. His grandfather recommends that he move in with Botan, a family of six ghosts. If Hyouma wants to keep from being excommunicated, he needs to control his fury.