In Oshi no Ko Episode 10, the center idol for the newly formed group B Komachi will be chosen. Who it will be is still a big question, since all three members have their own strengths that put them ahead of the others.
In the last episode, Aqua put Mem Cho in touch with Strawberry Productions' manager. Then we found out that Mem Cho is lying about his age to get a job in the business world. Then we found out that this was because she had to take care of his mother and his siblings, so he couldn't work as a YouTuber at the time.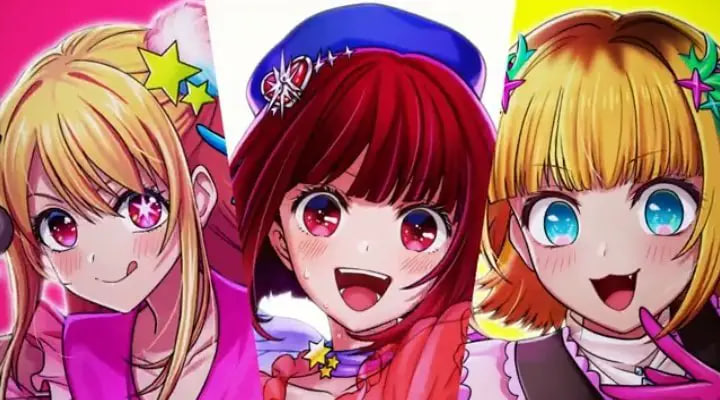 Aqua and the manager then told her that this wasn't that big of a deal when it came to being an idol. Kana and Ruby were also happy with her choice to join B Komachi. Aqua was also making progress in his investigation. He got a new place to look into where Ai was practicing and was in love with a guy who worked in the same theater.
Oshi no Ko Episode 10: Date and Time?
The 10th episode of Oshi no Ko will come out on June 20, 2023, at 11:00 PM JST. Fans liked the first few episodes of the show a lot, and they can't wait for Oshi no Ko Episode 10 to come out. Check out the date and time of the release below.
 Read: Oshi no Ko Episode 5: Date of Publication, Time, Where to Watch Online And Teaser
Oshi no Ko Episode 10 Release Date
20th June 2023
Oshi no Ko Episode 10 Release Time
4 PM GMT
8 AM PT
10 AM CT
Oshi no Ko Episode 10: Where to Watch Online?
Episode 10 of Oshi no Ko will be able to be watched on a number of streaming services and channels. Check out the list below to find a streaming service that fits your needs. Some of them only work in certain areas, but we've also covered those.
Serving Area
Streaming Service
Europe
Akiba Pass TV
South and Southeast Asia
Ani-One
France
Animation Digital Network
South Korea
Aniplus TV
HIDIVE
Oshi no Ko Episode 9: Summary!
Aqua introduced Mem Cho to Strawberry Productions at the beginning of the last episode. The manager then asked Mem a few questions and told her she looks older than she really is. Mem then told them that she is the oldest of her siblings and that, when their mother was sick, she had to get a few jobs to help out.
This made it take longer for her to start the job she really wanted. The manager then told her that it wasn't a problem, but it would be best to keep it quiet. Ruby and Kana joined the conversation and let Mem know that they agree with her. This is how the last person joined B Kmoachi.
The producer invited Aqua to dinner, and then he told Aqua about a theater group. It was the same group where Ai trained and where she was dating a guy. He told him where the theater was and other things about it. Aqua also became very popular after the show went viral, and a lot of girls tried to hit on him.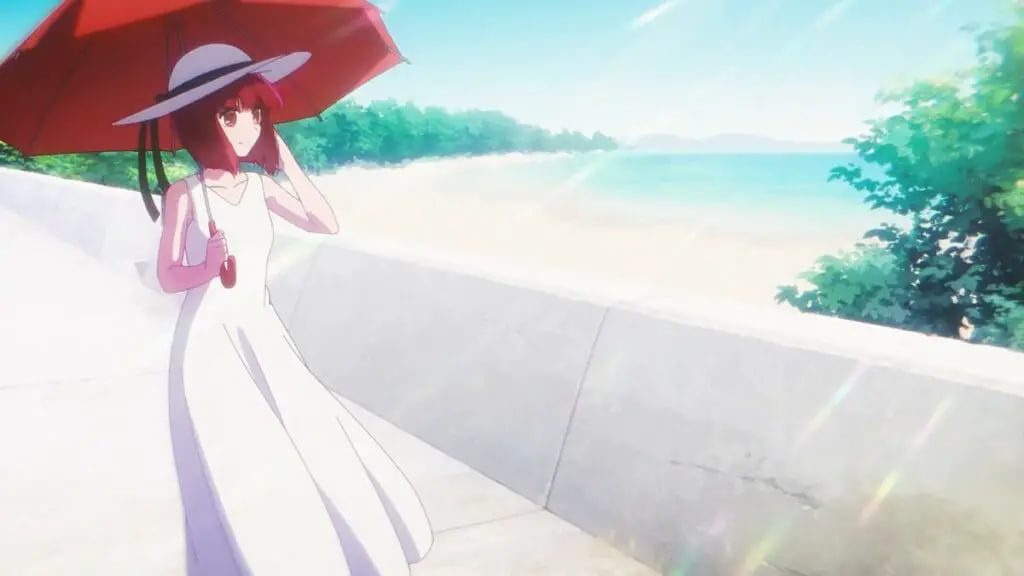 After seeing all those kisses at the end of that show, Kana was very upset. She did not feel like talking to Aqua at all. Then B. Komachi made a YouTube channel and put up a video to introduce himself. They also got 10,000 people to sign up. Then the question of who will be the group's leader came up, since they were going to an idol festival soon.
Kana didn't want to be in the middle, but Ruby and Mem should have a karaoke match to decide. During that time, they found out that Kana had also put out some music and could sing pretty well. Well, it's not clear yet who will be the main character in the new B Komachi.
Oshi no Ko: Plot!
Aquamarine "Aqua" Hoshino and his twin sister Ruby Hoshino are at the center of the story. Their mother, a famous Japanese singer named Ai Hoshino, and their doctor, Gorou Amemiya, were both killed the night they were born. Amemiya, on the other hand, is reborn as Aqua and remembers his past life, while Ruby refuses to admit that she used to know Amemiya.
Aqua becomes determined to get back at their father for killing their mother as they grow up. He thinks that their father, who was never in their lives, killed their mother because he didn't care about them. Aqua becomes an actor and starts collecting DNA samples from different people to compare to his own in order to find out who his father is. Along the way, he meets his half-brother, Uehara Taiki, who tells him about his own sad past.
Ruby, meanwhile, wants to be an idol, so she gets together with Kana Arima and Mem-Cho to form a group. Ruby's solo career also takes off as the group's fame grows. But as she learns more about the entertainment business, she starts to find out things about their past that put her and Aqua in danger.
Read: Oshi no Ko Episode 4 Publication Date, Time, Where to Watch Online and Preview
In their search for the truth, they find out something shocking about their father that could break up their family. Aqua's desire for revenge takes over, and Ruby has trouble dealing with the effects of what she did. Along the way, they face both personal and professional challenges that test their strength.
The story talks about ambition, identity, and the harsh realities of the Japanese Idol entertainment industry. It also looks at the complicated relationships between siblings and parents and how a terrible event from the past can affect the present.
At the moment, these are all the facts we know about Oshi no Ko Episode 10. We'll make changes to this article as soon as we find out more about Oshi no Ko Episode 5. You can also keep up with us on Facebook and Twitter to learn more about your favorite anime and manga series until then.