'Pokemon Horizons: The Series' Anime Gets Comedy Manga Spin-Off
For almost twenty years, the Pokémon anime has been a cultural mainstay, winning over fans of all ages with its vibrant setting, quirky creatures, and action-packed adventures.
Now, a new anime called Pokémon Horizons: The Series is here to change things up by rethinking the core Pokémon concept. With a new hero, a new region to explore, and an all-new story, Pokémon Horizons promises to be a daring departure from previous entries in the franchise.
A new Pokémon manga by Rikka Kise, titled Pocket Monster Yorimichi Volteccers!! (Pokémon Detouring Volt Tacklers!! ), will debut in the August issue of Shogakukan's Ciao magazine on Wednesday, August 3.
Kahori Orito also announced on their Twitter that the last chapter of their Pocket Monster Liko no Takaramono (Pocket Monster Liko's Treasure) manga was published in the same issue. On May 2 of this year, the manga was first released.
Despite the lack of information, it is safe to assume that the future manga will be a gag series in which the members of the group express their sense of humor.
Pokemon Horizons: The Series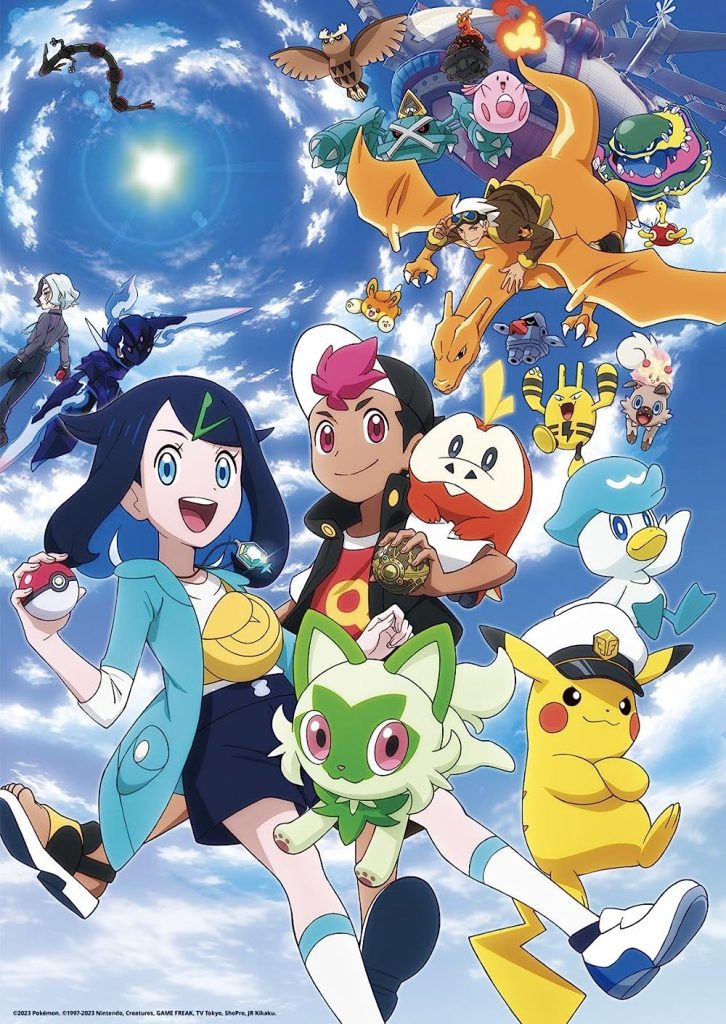 A new Pokemon series, Pokemon Horizons: The Series, will introduce a brand-new storyline after Ash Ketchum's original one has concluded. The anime will use ideas from the Pokemon Scarlet and Pokemon Violet video games.
The Rising Volt Tacklers, lead by Friede and Captain Pikachu, have gained two new members: Liko, from Paldea, and Roy, from Kanto. Orla, Mollie, Murdock and Ludlow also show up. They travel the world on an airship together.
Along the trip, they'll cross up with Nidothing, a well-known streamer, as well as Amethio, Zir, and Conia, a trio known as the Explorers.
Read more: Pokémon