Staff Shows Off a Wholesome New Trailer for the Sasaki and Miyano Movie
Sasaki and Miyano's relationship has had its ups and downs, but they're about to enter a new phase that will be the truest test of their love for one another. The upcoming film in the series will focus on the graduation, the most heartwarming and terrifying plot point in all of anime.
The anime version of the story only came out a year ago, so the idea that a film would be released so soon is absurd.
As Sasaki's graduation day approaches, the team behind the upcoming anime film 'Sasaki and Miyano: Sotsugyo-hen' has released a new trailer starring the couple.
Even though the trailer doesn't exactly leave you in tears, you get the sense that the couple is having some serious doubts. Given that Sasaki is a year older than Miyano, the two will need to work out their differences before Sasaki can move on with his college experience together.
New love between Hirano Taiga and Kagiura Akira is also hinted at in the video. There's also a novel titled "Hirano and Kagiura," which follows the two as they go from being roommates to romantic partners.
It is revealed in the trailer that a short film based on this manga will be shown in theaters alongside the main film. That means we'll get two epic romances at once, and I can't imagine anyone turning down that chance.
An important image of Sasaki and Miyano was also released by the production team alongside the trailer. On February 17th, the film will have its Japanese premiere, so be on the lookout for advance ticket sales.
READ: Artists of The Theme Song And A New Ad For The Sasaki and Miyano Anime Movie
The film, which promises to be adorable as usual, will also address the violence against the LGBTQ+ community.
For a long time, this series has been adored by romance readers everywhere. It's safe to assume that every single one of us will shed a few tears during this movie.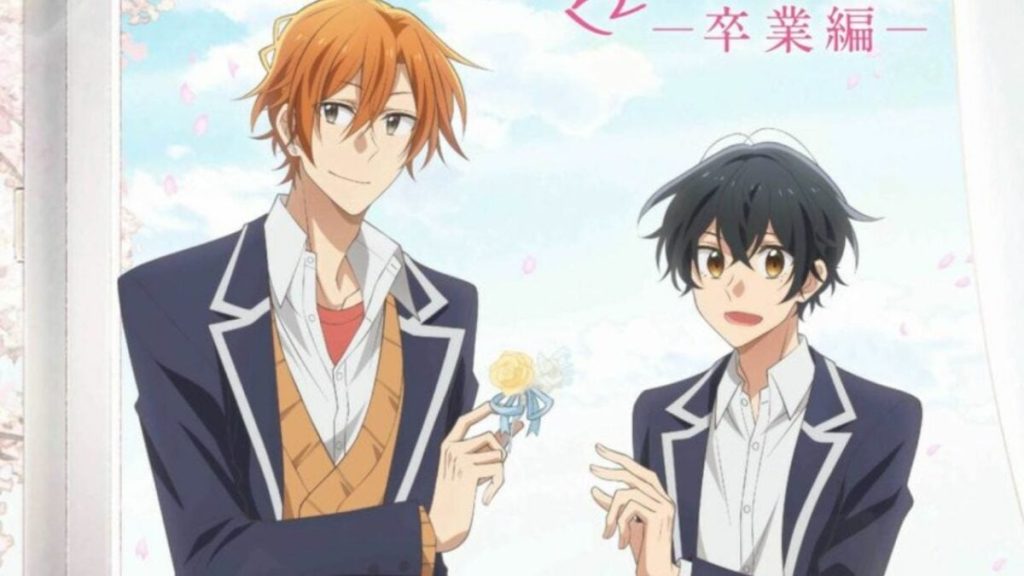 Sasaki and Miyano
The Harusono BL (Boy's Life) manga Sasaki and Miyano has been serialized on the pixiv website since 2016.
Miyano is a boy who reads BL manga all day and feels insecure about his appearance.
While trying to stop a fight from breaking out at school, he crosses paths with Sasaki, a rebellious senior. Every day, Sasaki displays a heightened level of enthusiasm for Miyano.