The Anime "A Sign of Affection" Will Have Its Premiere, PV, And Teaser In January 2024.
The 2019 release of "A Sign of Affection" by Suu Morishita is the first printing of a pleasant manga. It has received a lot of attention and has been considered for several prizes. Yuki, a regular university student, is the protagonist of this anime. There is a catch, though, because she has trouble hearing.
When she meets Itsuomi, who is fluent in three languages but not sign, her horizons begin to broaden. The plot revolves around how this adorable couple figures out how to talk about their developing feelings for one another.
There will soon be an anime version of this heartwarming comic. Everything we know so far is included here.
Mangaka Suu Morishita's "A Sign of Affection" (Yubisaki to Renren) will have their anime debut in the New Year of 2024. The anime's main cast and staff, along with a teaser image and promotional video, have been revealed.
Our two major protagonists, Yuki and Itsuomi, are presented in a captivating way in the promotional film. Their first encounter takes place on a train, and we see it. Despite the obvious barrier, we observe them making attempts at communication. There is complete lack of discomfort and an air of ease.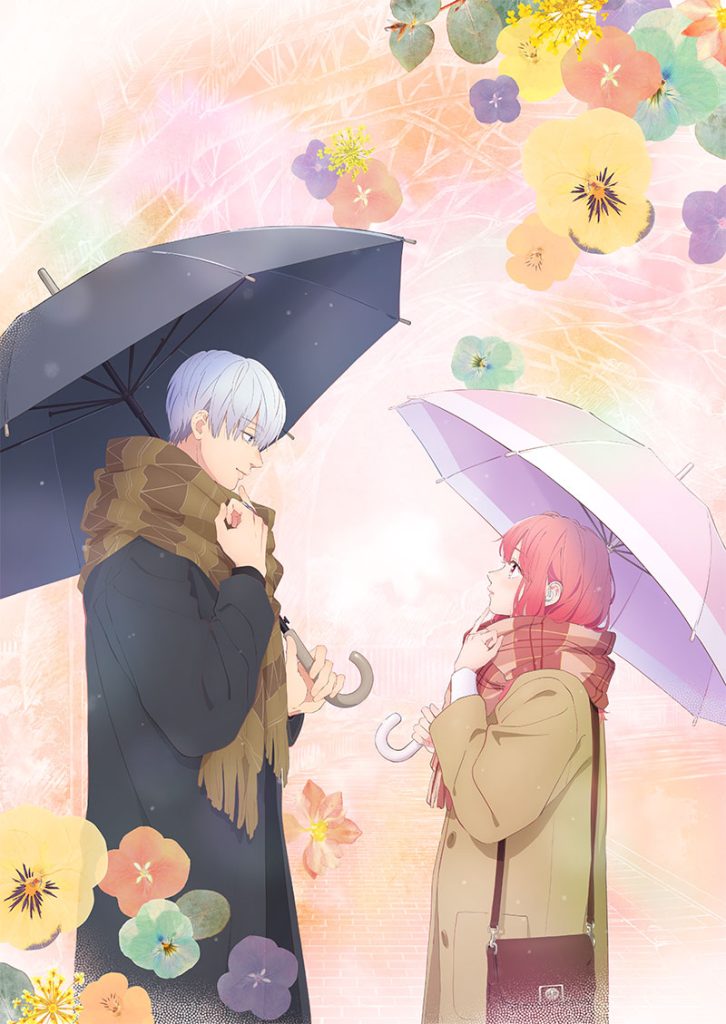 You may find the anime's key characters here. Promising Neverland's Sumire Morohoshi will play Yuki Itose, and Tsurune's Yu Miyazaki will portray Itsuomi Nagi.
Take a look at this list to see who's contributing to "Sign of Affection."
| | | |
| --- | --- | --- |
| Position | Staff | Other Works |
| Director | Yuta Murano |  Brave Beats |
| Animation Production | Ajia Do | Ascendance of the Book Worm |
| Series Composition | Yoko Yonaiyama | Uma Yuru |
| Character Design | Kasumi Sakai | Love Live! Sunshine!! |
| Music Composer | Yukari Hashimoto | March Comes in Like a Lion |
The trailer suggests the anime will have the same reassuring atmosphere as the source manga. The visuals (both animated and still) are very gorgeous. If romance is your thing, you owe it to yourself to add this anime to your queue.
A Sign of Affection
The planned romantic anime series "A Sign of Affection" is adapted on Suu Morishita's manga of the same name. The launch date is set for January 2024.
The manga's plot is explained by Kodansha USA.
Yuki is your usual college student; she's obsessed with her pals, her newsfeed, and the newest deals. Her horizons, however, begin to broaden after an accidental meeting on the train with Itsuomi-san, a friend of a friend and fellow student. Sign language is not one of the three languages Itsuomi-kun is fluent in. Can they figure out how to talk about their developing feelings for one another?