The Lead Vocal Cast of the Anime Version of "Solo Leveling"
The format of "Solo Leveling" won the hearts of its readers. Seeing the pages and panels come to life in the first trailer was an incredible experience. We wanted more of the bright colors and lively animation, especially the enormous statue's welcoming grin.
After then, however, very little was discussed or revealed about the anime. The core cast of 'Solo Leveling' has been revealed, satisfying our curiosity about who will play the roles.
On Tuesday, a new promotional video for the anime series "Solo Leveling" was posted on the show's official website. This information was also shared at the Crunchyroll panel at Anime Expo 2023. The trailer has the major characters and a Winter 2024 release date.
The preview opens with Sung Jinwoo in the dungeon, where he comes face to face with some enormous sculptures. There are later appearances by Yoo Jinho, Cha Hae-In, and Go Gunhee, among others. Sung Jinwoo ultimately confronts a monstrous serpent.
The Korean manhwa serves as inspiration for the anime, however the Japanese dub will give the characters Japanese names. The names of the characters, as well as the voice actors that portray them, are listed below in both Korean and Japanese.
| | | |
| --- | --- | --- |
| Character | Voice Artist | Other Works |
| Sung Jinwoo/Shun Mizushino | Taito Ban | Soyuz (Dr. Stone: New World) |
| Cha Hae-In/Shizuku Kosaka | Reina Ueda | Kisa Soma (Fruits Basket) |
| Baek Yoonho/Taiga Shirakawa | Hiroki Touchi | Teppei Sugo (Psycho-Pass) |
| Yoo Jinho/Kenta Morohishi | Genta Nakamura | Hiroto Shinohara (Liar Liar) |
| Choi Jong-In/Shin Mogami | Daisuke Hirakawa | Enmu (Demon Slayer: Kimetsu no Yaiba) |
| Go Gunhee/Kiyoomi Gotō | Banjou Ginga | Senzaemon Nakiri (Food Wars! Shokugeki no Soma) |
| Woo Jinchui/Akira Inukai | Makoto Furukawa | Miyuki Shirogane (Kaguya-sama: Love is War) |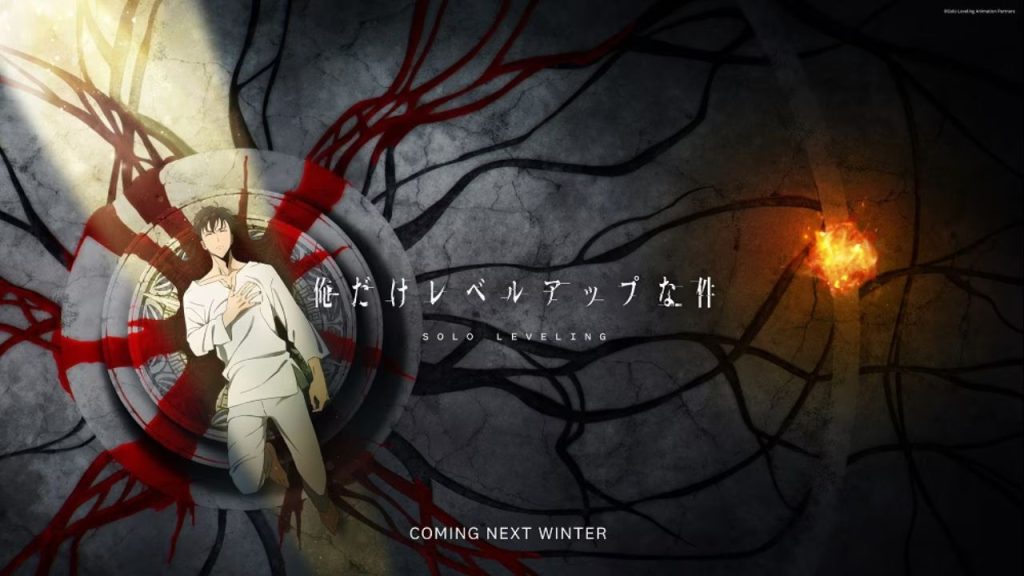 The protagonist of "Solo Leveling" is a lowly E-rank hunter who only bothers with his vocation because he needs the money. One day, he rushes into a high-ranking dungeon within a low-ranking dungeon and is mortally wounded. When a mysterious quest presents itself, he takes it, which allows him to advance in level when no one else can.
These individuals are contributing to the anime adaptation:
| | | |
| --- | --- | --- |
| Position | Staff | Other Works |
| Director | Shunsuke Nakashige | Mother of the Goddess' Dormitory |
| Animation Production | A-1 Pictures | Fairy Tail, Kaguya-sama: Love is War |
| Scriptwriter | Noboru Kimura | Princess Principal: Crown Handler |
| Character Design | Tomoko Sudo | Alice in Borderland |
| Music | Hiroyuki Sawano | Attack on Titan, Blue Exorcist |
The 'Solo Leveling' manhwa was a watershed moment in the history of the Korean manhwa business, and it was read by millions of people. I've heard a lot of good things about this one, so I'm excited to check it out for myself. I have no doubt that it will live up to my expectations with that production crew behind it.
Solo Leveling
The Korean Webtoon Solo Leveling, created by Chu Gong and Jang Sung Rak (Dubu), will soon be adapted into an anime series. I Alone Level Up, a web novel, served as inspiration for my piece.
Monsters from other worlds can now enter ours through rifts in space and time, but hunters have the upper hand. Even though Sung Jin Woo is at the bottom rung of hunters, his participation in a Dungeon quest has given him a unique ability: the ability to view adventures through the lens of a video game.
The premiere of the show is scheduled for the winter of 2023 on Crunchyroll.