WrestleMania in London: A First for WWE?
Fans of professional wrestling have been waiting patiently for the announcement of next year's WrestleMania site and date.
There have been rumors that WWE will bring the show to London, England for the first time. Are these rumors true?
The Rumor
The speculation began after John Cena made an unexpected return at WWE Money in the Bank 2023 on July 1 at London's O2 Arena.
Cena shocked everyone when he announced his intention to have his WrestleMania match against the current World Heavyweight Champion, Roman Reigns, take place in London.
Cena revealed that ever since he saw Bret Hart and The British Bulldog at SummerSlam 1992 at Wembley Stadium in front of 80,000 fans, he had wanted to headline WrestleMania in London.
Cena claimed he would do anything in his power to make London the site of WrestleMania.
The crowd went wild for Cena, and his statements ignited a large internet campaign in favor of his concept among WWE fans. Many famous people, athletes, and politicians all tweeted about #WrestleManiaLondon, which trended online.
The Reality
Nonetheless, WWE has neither verified or denied Cena's proposal despite high demand and enthusiasm.
WWE usually airs annual TV programs in the UK, although there have only been two significant PPVs there since 1992. While WrestleMania 40 will be held at Philadelphia's Lincoln Financial Field in April 2024, the United Kingdom has yet to host one of the "Big Four" annual pay-per-view (PPV) events.
To host WrestleMania in London, WWE would have to overcome a number of difficulties.
The time difference between the UK and the US is one of them, and it may have an impact on how many people tune in and how much money is made.
Transporting the whole WWE cast, crew, equipment, and stage to a new continent is another challenge.
The last problem is finding a venue that is big enough to hold tens of thousands of supporters and has the right vibe for a momentous occasion.
The Hope
Many WWE enthusiasts remain optimistic that Cena's pleas for a London WrestleMania will not go unheard.
Some have proposed that WWE split WrestleMania over two nights like they did in 2020 and 2021, or employ a hybrid style of live and taped segments to accommodate different time zones.
Others have countered that WWE already has the resources and knowledge to pull out PPVs in nations like Saudi Arabia, Australia, and Canada.
Fans have proposed a variety of locations, including a return to Wembley Stadium, Twickenham Stadium, and Tottenham Hotspur Stadium.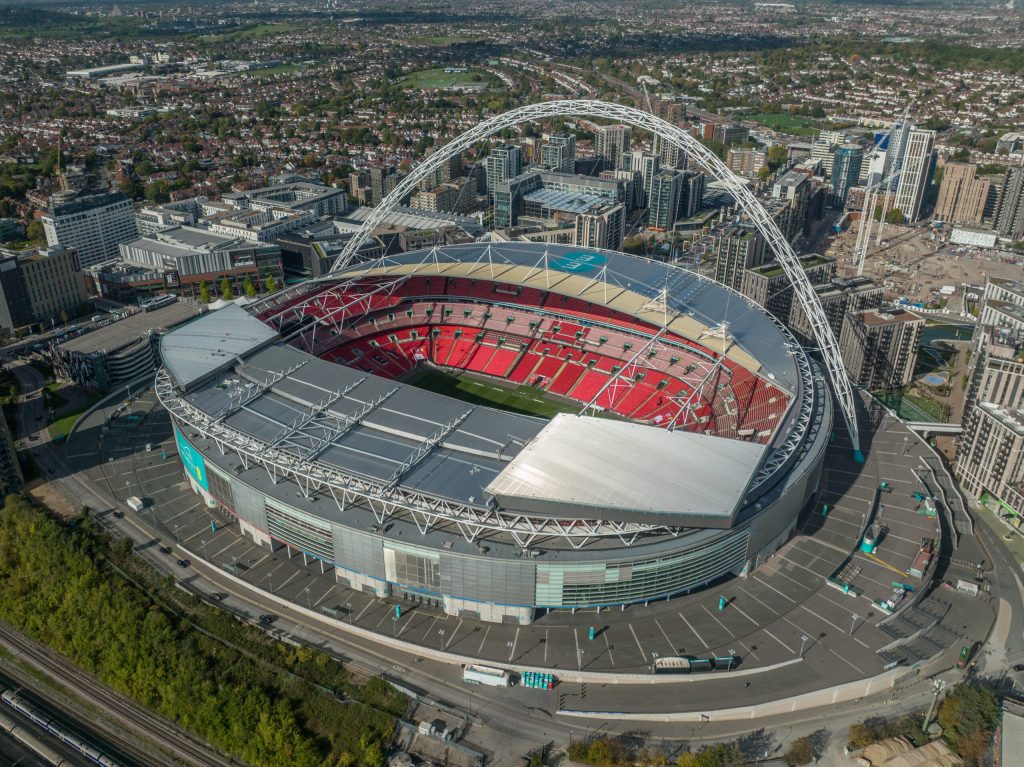 For WWE, its fans, and the United Kingdom as a whole, hosting WrestleMania in London would be a once-in-a-lifetime opportunity. It would be a spectacular event that would show the world how much wrestling is loved all across the world.
Given that Cena's career is winding down, this would be an appropriate arena for what could be his final match.Cena has launched a movement that WWE cannot ignore, whether or not they decide to make it happen.
WWE
WWE, or World Wrestling Entertainment, Inc., is a professional wrestling promotion based in the United States. WWE is a global media and entertainment conglomerate that has diversified into movies, American football, and other disciplines.
WWE events are sports entertainment, with matches that are storyline-driven, scripted, and largely choreographed, despite the fact that some of the moves used in them can cause serious bodily harm or even death if not executed properly. Capitol Wrestling Corporation has been around since 1953 and has grown to become the largest wrestling promotion in the world. Stamford, Connecticut is home to the company's headquarters.