The October Release of the New PV for "I'm in Love with the Villainess"
Heroes are great, but villains are where it's at for most of us. Though it may sound strange, villains are awesome because they don't follow the rules and do what needs to be done regardless of the consequences. Now, if you're the kind to have a soft spot for evil doers, I highly recommend the book series "I'm in Love with the Villainess".
The manga, written by Inori and illustrated by Hanagata, is about the protagonist's budding romantic interest in the series' primary adversary.
On Friday, the first promotional video, more cast members, and key pictures for the previously announced "I'm in Love With the Villainess" anime were unveiled. The premiere of the anime is set for October of this year.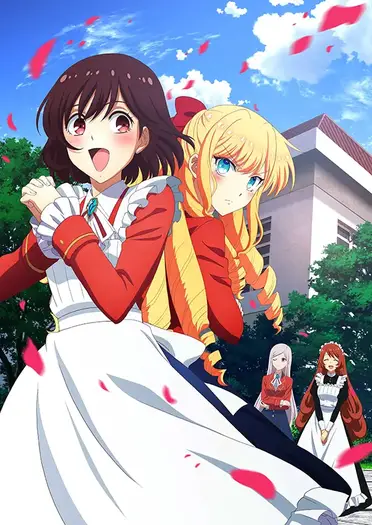 Two new characters, Misha Yule and Rene Orso, can be seen in the background of the most recent image, and the following cast members were also announced in the accompanying promotional video and key image:
| | | |
| --- | --- | --- |
| Character | Cast | Other Works |
| Misha Jur | Aimi | Blue (Magical Destroyers) |
| Misha Jur | Ikumi Hasegawa | Kita (BOCCHI THE ROCK!) |
| Loretta Kugret | Sara Matsumoto | Towa (Yashahime: Princess Half-Demon) |
| Pepi Barlier | Sara Matsumoto | Thora (VINLAND SAGA) |
No report on the I'm in Love with the Villainess anime adaptation would be complete without mentioning the talented team behind it.
| | | |
| --- | --- | --- |
| Position | Staff | Other Works |
| Director | Hideaki Oba | Love of Kill |
| Scriptwriter | Ayumu Hisao | Devils' Line |
| Character Designer | Youko Satou | 7SEEDS |
| Sound Director | Hajime Takakuwa | Rent-A-Girlfriend |
| Music Composer | Noriyuki Asakura, Usagi to Uma | Knights of Sidonia |
| Animation Production | Platinum Vision | Servamp |
The unique plot of I'm in Love with the Villainess sets it apart from other popular Isekai and Otome games. With such a talented cast, I have no doubt that the anime will have top-notch animation and production values.
I'm in Love with the Villainess
Inori and Hanagata's yuri isekai light book series I'm in Love with the Villainess (Watashi no Oshi wa Akuyaku Reijō) is well-known around the world. Serialization began in January 2018, a manga adaptation is scheduled for June 2020, and a television anime is set for 2023.
Oohashi Rei, a typical office worker, finds herself in a life-changing situation when she is suddenly transformed into the heroine of her all-time favorite otome game, Revolution. But Rei isn't interested in the plot as written, so she goes out of her way to date her favorite character, Claire Francois, the game's antagonist.