The Release Of "Star Wars: Visions, Volume 2" Coincide With Star Wars Day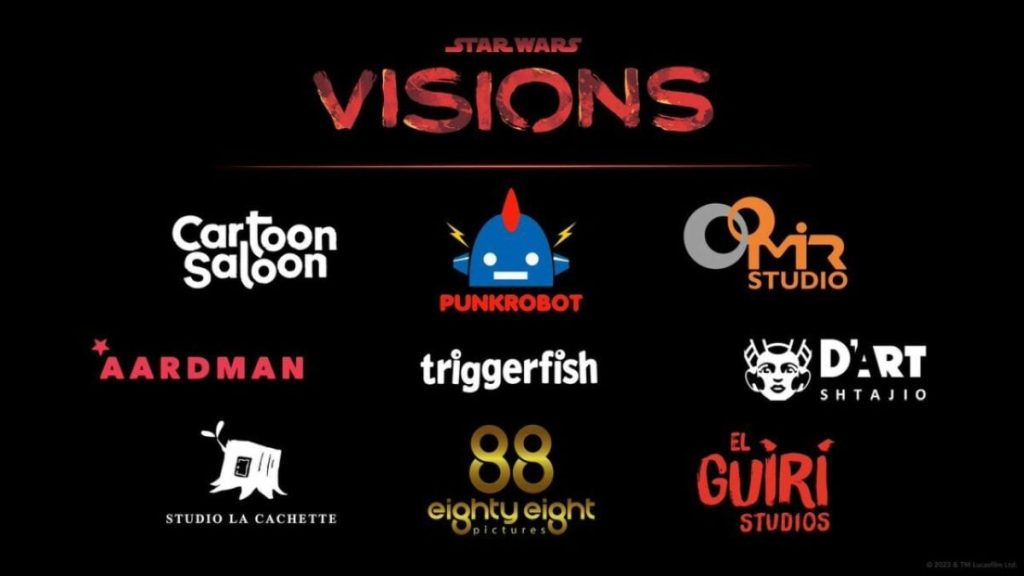 Because of its fresh take on the Star Wars universe, Star Wars: Visions is one of the franchise's most popular animated shows. There were nine different animated segments that made up the first season of the program, and they were all created by different Japanese studios including Trigger, Production I.G., and others.
For quite some time, the franchise has kept the information of the second volume of the series under wraps.
On May 4, 2023, also known as "Star Wars Day," the second volume of Star Wars: Visions will be released, as announced on the official Star Wars website.
The brand also announced that this time around, animation shorts would be created by companies all around the world.
That's not a misstatement.
After an entire season of Japanese animators, the series decided to branch out and try something new. As of this season, however, just one Japanese studio is working with Lucasfilm on the series.
All of the studios, the nations they're based in, and the episodes they'll be producing have been announced on the website, as seen below:
| | | | |
| --- | --- | --- | --- |
| Title | Studio | Director | Country |
| Sith | El Guiri | Rodrigo Blaas | Spain |
| Screecher's Reach | Cartoon Saloon | Paul Young | Ireland |
| In the Stars | Punkrobot | Gabriel Osorio | Chile |
| I Am Your Mother | Aardman | Magdalena Osinska | United Kingdom |
| Journey to the Dark Head | Studio Mir | Hyeong Geun Park | South Korea |
| The Spy Dancer | Studio La Cachette | Julien Chheng | France |
| The Bandits of Golak | 88 Pictures | Ishan Shukla | India |
| The Pit | D'art Shtajio, Lucasfilm Ltd. | LeAndre Thomas, Justin Ridge | Japan |
| Aau's Song | Triggerfish | Nadia Darries, Daniel Clarke | South Africa |
It will be refreshing to see studios from other nations enter this business, even if we all know that Japanese animation is superior. Star Wars is a massive property, therefore this is a great chance for any studio involved.
Plus, the show's launch will occur on Disney+, so get your accounts set up in advance.
Star Wars
George Lucas's Star Wars is a series of films in the space opera genre. The first movie was released all the way back in 1977. The franchise has expanded into other mediums, such as television, video games, comics, and books.
The story of the film is set in the future, when humans, robots, and other species all live in harmony. Luke Skywalker, trapped in the middle of the war between the Empire and the Rebellion, is the protagonist of the original film.
The Star Wars: Visions project, an anthology of animated shorts from several Japanese anime studios, was released in 2021 as part of the franchise's ongoing canon.