All the information you need to know about the strongest females in Attack on Titan is right here.
Rico Brzenska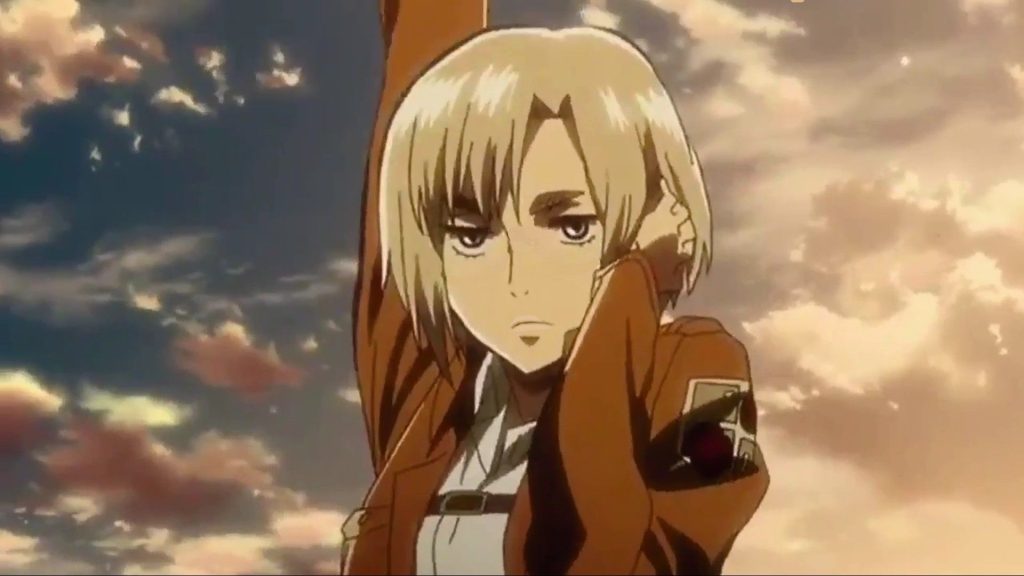 In Attack on Titan, Rico Brzenska serves as a member of the Garrison's most elite unit. Rico is shown initially as a no-nonsense leader who believes that Eren Yeager and his companions ought to be killed without hesitation. Later on, though, viewers watch her protect Eren's Titan form and cry openly over the deaths of her friends.
Rico eventually joins the ranks of Yeagerists who remain true to Eren's beliefs. Even though this is a 180-degree turn from her earlier views, Rico demonstrates that attitudes can shift, even if not always for the better.
Mikasa Ackerman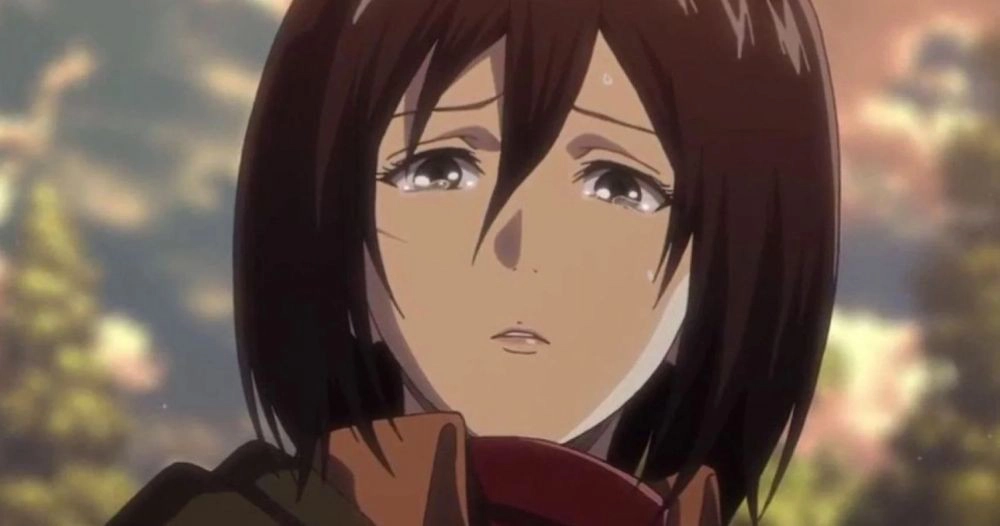 Mikasa Ackermann, the female protagonist of Attack on Titan, is renowned for her formidable power. Despite joining the unit solely to keep an eye on Eren, she quickly rose through the ranks and became the top Scout in her squad. Her abilities rival even those of Levi Ackerman, humanity's best soldier.
When Eren reveals that she has been looking out for him because of her Ackerman ancestry, it comes as a huge shock to Mikasa. She has a hard time figuring out how she feels about Eren, how to handle her obligations, and what the best course of action is. Despite her feelings for Eren, she decides to take his life in order to eliminate the Titans' hold on power.
Ymir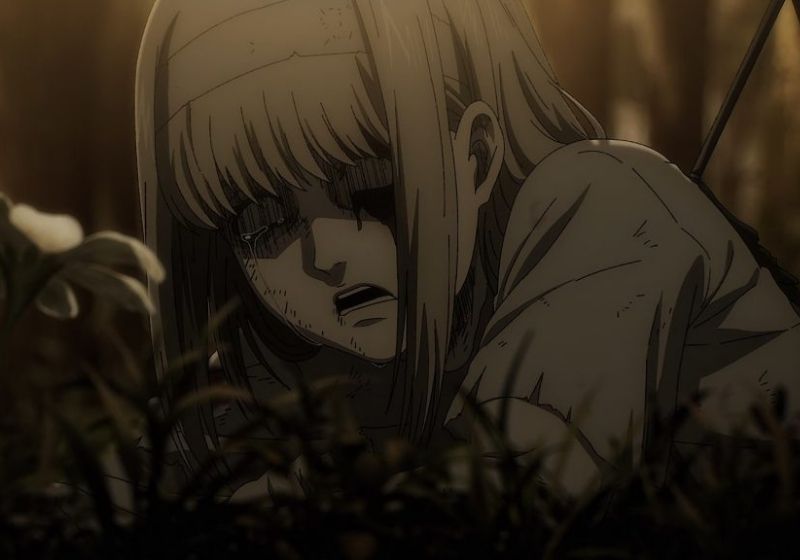 The man who worships his ancestor gave Ymir the name "Ymir" a long time ago. She is first commended for accepting her assignment. The group is discovered, and Ymir is transformed into a Titan. The Jaw Titan is hers after she consumes Marcel Galliard.
After falling for Krista Lenz, who turns out to be Historia Reiss, Ymir enlists in Paradis' army. Their friendship strengthens Ymir.
Sasha Braus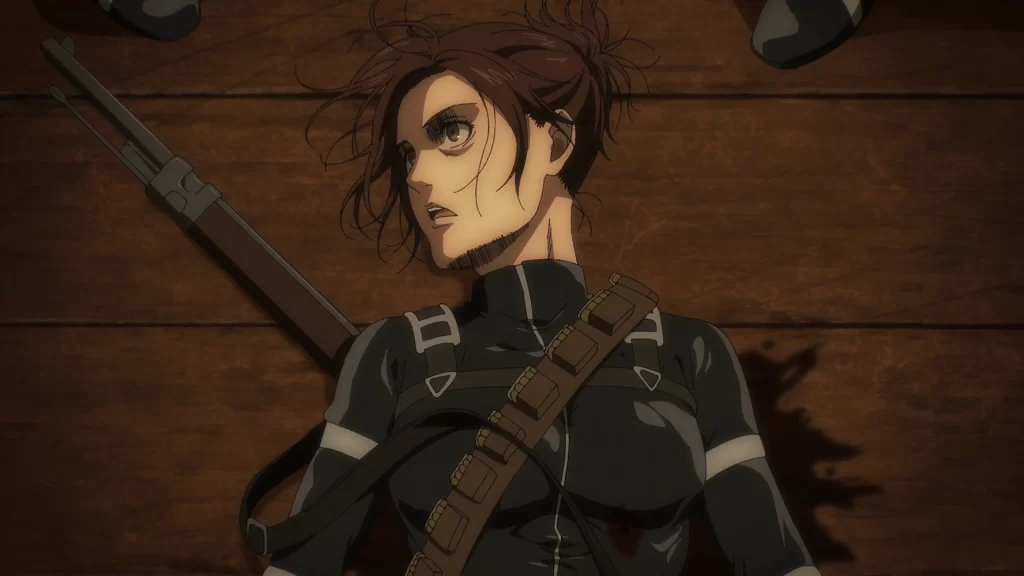 Fans of Attack on Titan are quickly won over by Sasha Braus's endearing personality. She is enthusiastic and gluttonous, and she adds a touch of plain humanity to the Scouts' otherwise grim reality. However, this in no way diminishes her abilities as a warrior.
Instead, Sasha improves to the point where she is among the group's top shooters. However, her genuineness also guarantees her eventual demise. She has a hard time attacking kids, so she avoids doing so and ends up killing Gabi Braun.
Annie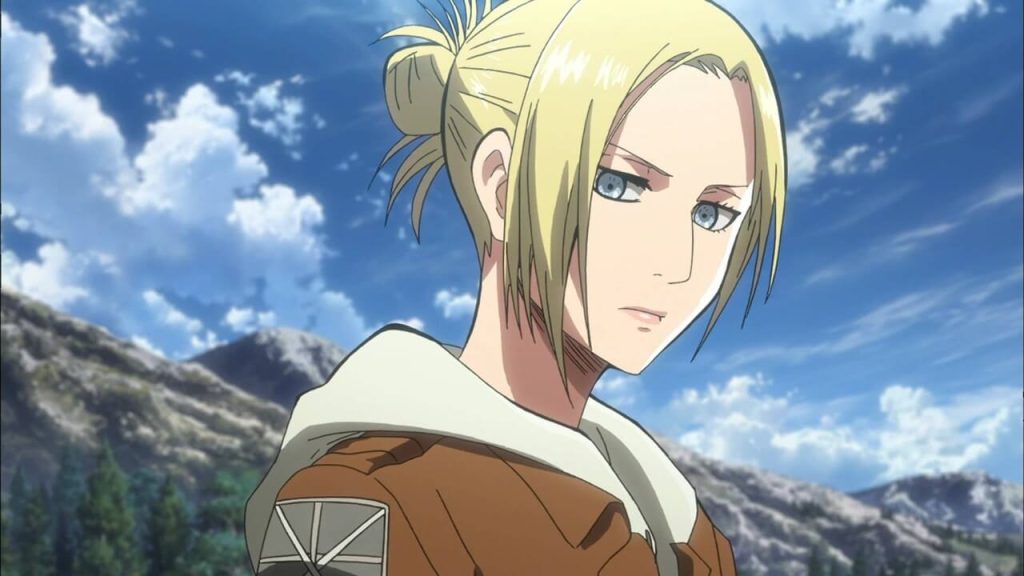 Annie Leonhart, a significant adversary in the first half of the anime, is actually a Titan posing as a human. With the intention of snatching up the Founding Titan, she, Reiner Braun, Bertholdt Hoover, and Marcel Galliard infiltrate Paradis. Annie's scream was the catalyst that brought forth so many Titans.
Annie is very dangerous as the Female Titan, annihilating the squads of Scouts sent after her by Commander Erwin Smith. Multiple times during Attack on Titan, Annie proves to be a tough adversary.