Upcoming Mecha Anime 'Bullbuster' Gets October Premiere & More
The previously announced mecha anime 'Bullbuster' has made big waves in the anime community. The series, which combines intense action with a gripping storyline, has captivated viewers from all around the world.
The series' fans were already eager, but the series' team disclosed more details about the upcoming anime, which stoked the fans' enthusiasm even more.
On Friday, the staff for the upcoming television anime of the Bullbuster franchise revealed a promotional video, visual, cast members, more staff, and an October 4 premiere.
The new trailer for the anime showcases the overall story of the series and gives some glimpses of the action that fans can expect. The video also previews the ending theme song "Gambare to Sakebu Tabi" (Every Time You Shout "Do Your Best") by Konomi Suzuki.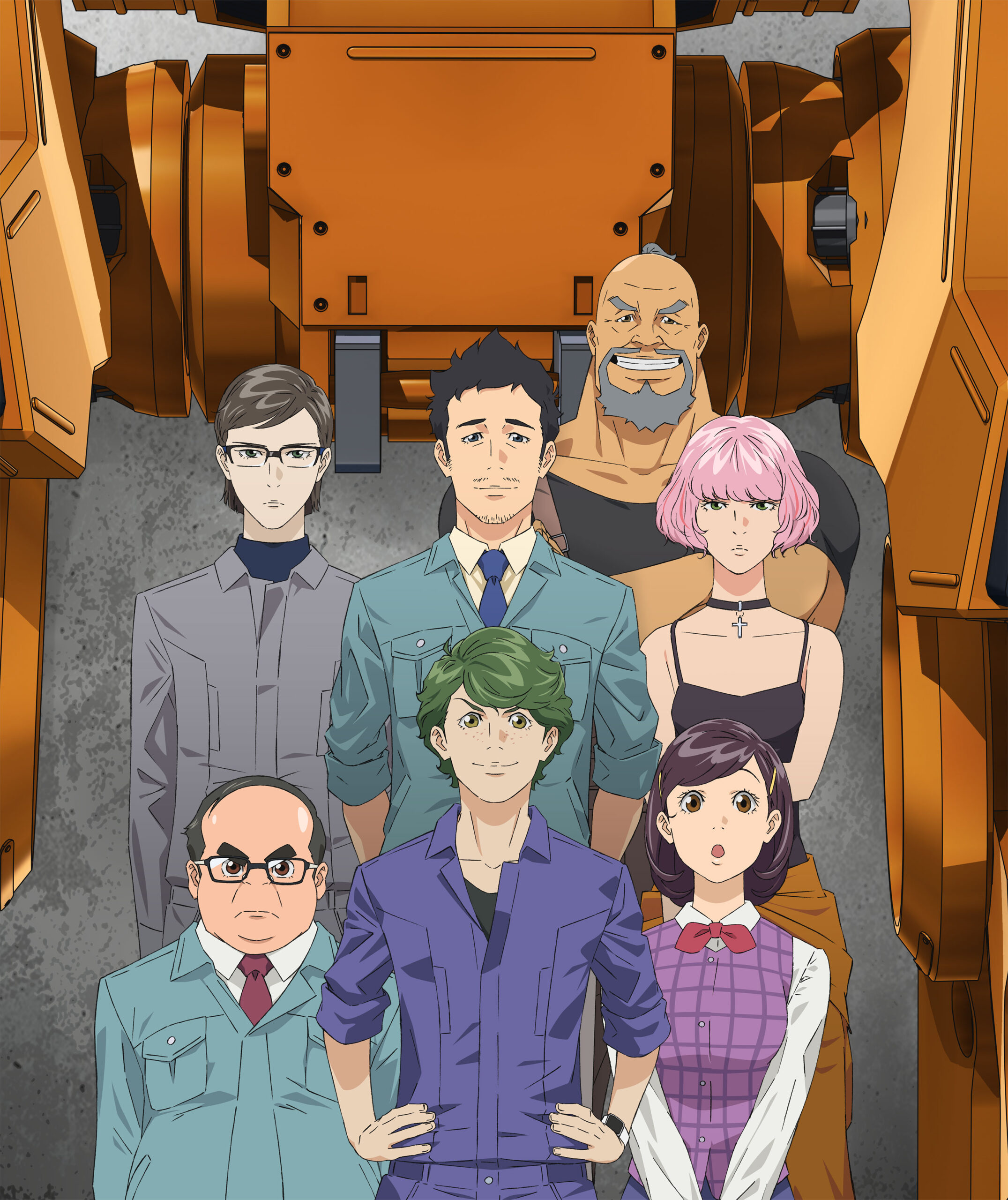 In the new visual, we can see the main cast of the series. Also, Yūma Uchida will voice Shūichi Namari, the guy on the left with specs and a gray outfit.
As for the previously announced cast members, they are as follows:
| | | |
| --- | --- | --- |
| Character | Cast | Other  Works |
| Tetsuro Okino (Developer of Pilot Bullbuster) | Shoya Chiba | Yu (Fire Force) |
| Arumi Nikaido (genius pilot) | Asami Seto | Nobara Kugisaki (Jujutsu Kaisen) |
| Koji Tajima (Hato Industry President) | Shinichiro Miki | Sir Nighteye (My Hero Academia) |
| Miyuki Shirokane (Hato Industry General Affairs and Office) | Yuki Takada | Rin Kurosawa (Aikatsu!) |
| Kintaro Kataoka (Hato Industry Accounting) | Ken Uo | Mitsuhiro Ide (Ultraman ) |
| Ginnosuke Muto (veteran pilot) | Daisuke Kusunoki | Morel McCarnathy (Hunter × Hunter) |
Furthermore, the newly announced staff includes:
| | | |
| --- | --- | --- |
| Position | Staff | Other Works |
| Setting | Yūya Takashima | Fable |
| Key Animation | Yoshihiro Kanno | Engage Kiss |
| Art Director | Kei Ichikura | Angel Beats! |
| Art Setting | Tomoyasu Fujise | Deca-Dence |
| Color Design | Yoshinori Horikawa | AFTERLOST |
| 3DCG Director | Masato Takahashi | Rewrite |
| Director of Photography | Shinya Matsui | Spice and Wolf |
| Editing | Yumi Jinguji | Black Arrow |
| Sound Director | Kōhei Yoshida | One Week Friends |
| Music | Masahiro Tokuda | Last Hope |
READ:
Upcoming City Hunter Film to Feature Characters From Lupin The Third
The 'Bullbuster' is a story of the struggle of ordinary people fighting against giant beasts. Being only a few weeks away, I think the upcoming anime is going to be an exciting watch.
About Bullbuster
Bullbuster is a robot-hero anime that is part of a multi-media project. The anime is set to release in 2023 and is being produced by Studio Nut.
The anime follows a young engineer named Tetsurō Okino who has developed a new robot named "Bullbuster." The engineer is transferred to a small company named Hato industries where he has to help them exterminate vermin with the help of his invention.
Hato is a small company dealing with powerful giant beasts and economic woes, including pensions, fuel costs, labor costs, and bullet wastage. Will they be able to navigate their way through the reality of cost and the duty to exterminate the beasts?
Sometimes we include links to online retail stores and/or online campaigns. If you click on one and make a purchase we may receive a small commission. For more information, go here.