Vivy -Fluorite Eye's Song, Original Anime By Creator Of Re: ZERO
Vivy -Fluorite Eye's Song- is an upcoming original anime that is the latest gossip among otakus. Not much is known about the plot, but I am sure that the creator of the series will intrigue you!
---
Continue scrolling to keep reading
Click the button below to start this article in quick view.
---
Tappei Nagatsuki, the Re: ZERO series creator, has come up with this all-new series!
Original anime are always something to look forward to as they have provided gems like Yuri!! On Ice, Cowboy Bebop, and others. The plot is unpredictable most of the time, and fans are pleasantly delighted at the twists and turns.
An official Twitter account for Vivy -Fluorite Eye's Song- has recently been opened, and a small teaser has been posted. The anime will start broadcasting in April 2021.
We have released a special PV of the new original TV anime "Vivy -Fluorite Eye's Song-" by WIT STUDIO.

The story of <I (Vivi)> destroying <I (A.I)>.

Broadcast from April 2021!

https://vivy-portal.com

English Translation,Twitter Translate
The anime's tagline is "The story of how I, Vivy, will destroy my AI self …"
Utopian cities are portrayed in the trailer, where a mix of technology and architecture is depicted. However, the same landscape is seen in ruins in some shots.
What could be the cause of the ruins? A powerful antagonist or a protagonist who seeks something? Even though the mystery behind the teaser is not clear yet, you are free to speculate about the plot.
A new visual was also released for the upcoming anime series.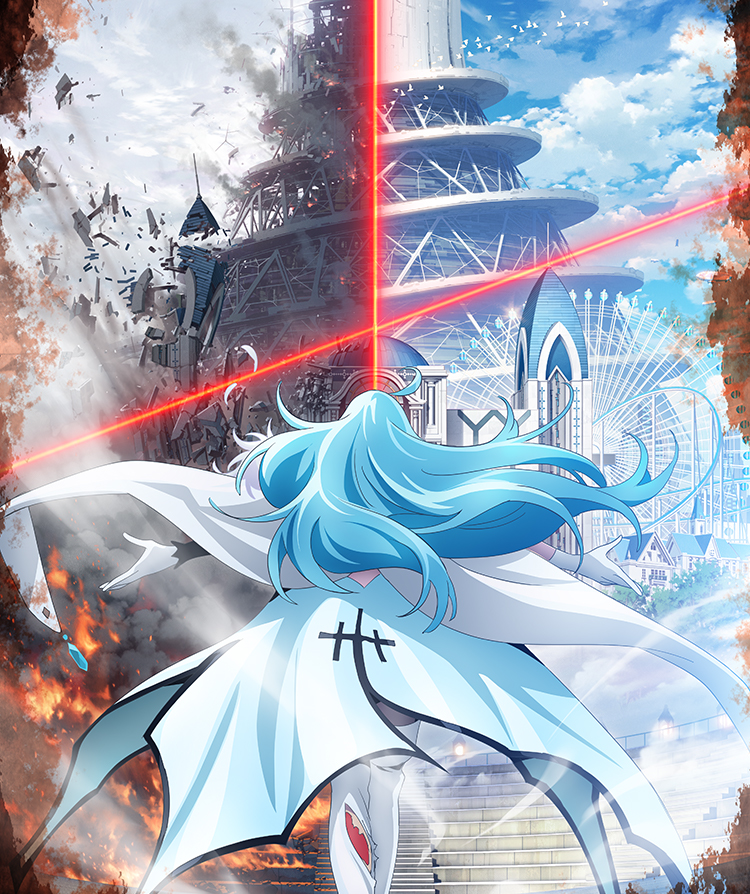 The character in the visual is most probably the protagonist of the story, Vivy. He/She seems to be an Artificial Intelligence Robot who is trying to destroy themself.
WIT Studio is producing the anime, and the creators of the upcoming series are Tappei Nagatsuki and Eiji Umehara. Tappei Nagatsuki is the Re: ZERO franchise's original creator and Eiji Umehara was the scriptwriter for a few episodes in Re: ZERO seasons 1 and 2.
About Vivy -Fluorite Eye's Song
Vivy -Fluorite Eye's Song- is an original anime from Tappei Nagatsuki, the creator of Re: ZERO and WIT Studios. It has revealed an April 2021 premiere.
"The story of how I, Vivy, will destroy my AI self …" is the tagline of the story. It seems to be a science-fiction story with a protagonist who has a hidden mystery up his/her sleeve.
Source: Twitter
Sometimes we include links to online retail stores and/or online campaigns. If you click on one and make a purchase we may receive a small commission. For more information, go here.