In Black Clover Chapter 363, old friends Yami and Morgen meet again. Morgen is now a Paladin in Lucius' army, while Yami fights for the people.
We saw in the last chapter that the King didn't know what was going on around him. People were also confused because they thought Julius was the one fighting. They thought he had been gone for a long time and had come back as an enemy. Max then talked to the public to let them know what was going on. Then he told everyone that the bad guy had taken over King Julius's body.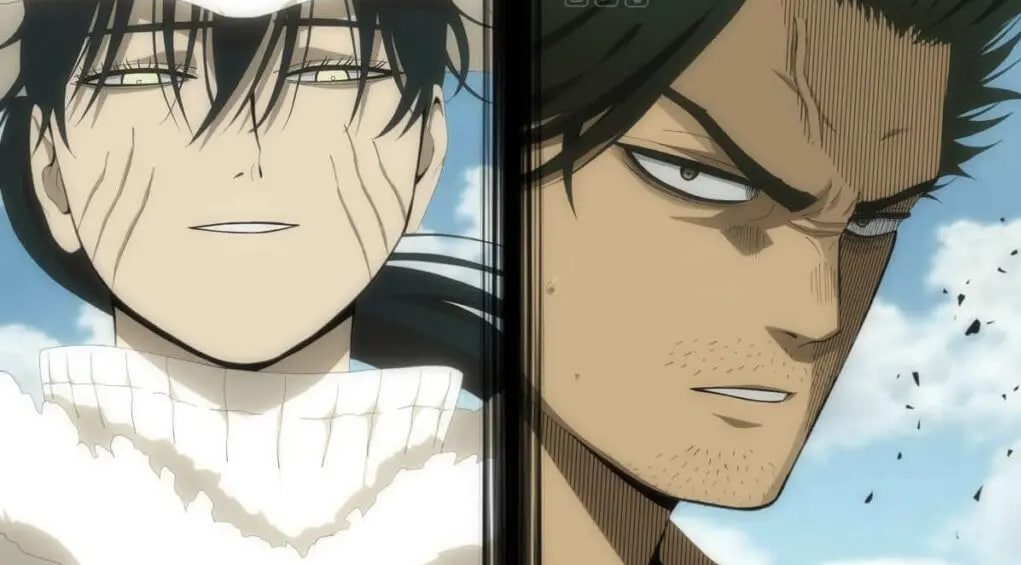 He told them that Yuno had already beaten him once, so they don't have to worry. Then Mimosa took over and told them that she is a member of the Golden Dawn and that she is royalty. Then she told them about Yuno, who has a book with four leaves and wants to be Wizard King. Then, as she thought about Asta, she asked people not to give up.
Read: Black Clover Chapter 316: You Did It Asta! Release Date & Plot
Sekke also did his job, but the angels beat him. At least he fought like Asta, he thought. In Hino country, Ryu and the other people were confused because Asta couldn't teleport. He used his eyes to figure out what was wrong. Then we saw Damantio fighting the Black Bulls, and he said he won't let them make trouble.
Black Clover Chapter 363: Date of Release
Viz Media's official release schedule says that Black Clover 363 will be in the next issue of Weekly Shonen Jump, which will come out on Sunday, June 25, 2023. You can read about the spoilers and look at the raw scans below.
| | |
| --- | --- |
| Black Clover Chapter 363 Release Date | 25th June 2023 |
| Black Clover Chapter 363 Raw Scans Release | 21st June 2023 |
Black Clover Chapter 363: Raw scans
Raw scans of Black Clover Chapter 363 are now available. The fight between the Black Bulls and Damantio and Yami and Morgen are the main points of this chapter.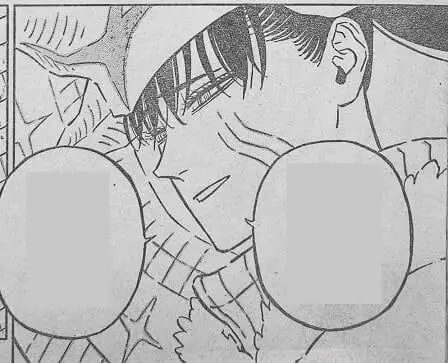 Black Clover Chapter 363: Spoilers
"Standing in the Way" is the name of the chapter.
At the beginning of the chapter, Lucius talks to Yuno.
Lucius tells Yuno that he seems to care a lot about Asta.
Then he says that even if he is still alive, he won't be back because he has already taken care of that.
The Black Bulls are attacking Damnatio in the Witches' Forest and telling him not to mess with their spell.
Damnatio then uses the "Scale Magic: Scale Dominate" spell.
Damantio says that anyone who makes trouble must be stopped if the world of Lucius-sama is to be made.
Then, some angels combine an attack with a big beam to do more damage.
Then we see Yami vs Morgen.
Morgen says that Lucius-sama wants to make this world a peaceful place.
He thinks that moving around in the witches' forest might slow it down.
Morgen then asks Yami to join him.
Yami says no and that they no longer work together because he now has his own team.
Back to Black Bulls vs. Damantio, Black Bulls stop the beam attack.
Damantio is angry and says that their refusal to give up is stupid.
Black Clover 363: Where to read?
There are two official ways to read Black Clover Chapter 363. You can either read it on the official website of Viz Media, which is an official partner with Shonen Jump for English subs, or on the app and website for Manga Plus.
Some chapters of the manga are free to read on these sites, but to read the whole thing, you have to buy a membership or subscription plan. You can also find out more about Black Clover 363 Spoilers and other things by following us on Facebook.