Crunchyroll Has Announced That Black Butler's Next Season Will Debut In 2024
Do you all recall impersonating Sebastian? He was the ideal butler—smart, capable, and strong. In the anime, he set the bar extremely high for these extraordinarily brilliant butlers.
An excellently written anime, Black Butler perfectly matched its somber and lighthearted themes. The anime features three seasons and two OVAs, but the viewers were left wanting more. Observe this! Everyone's wishes are being fulfilled, and the specifics are provided here.
During its panel at Anime Expo, Crunchyroll revealed that Aniplex is creating a new anime version of the Black Butler manga. The anime is a fresh season, not a remake. The streaming rights belong to Crunchyroll, and the launch is scheduled for 2024.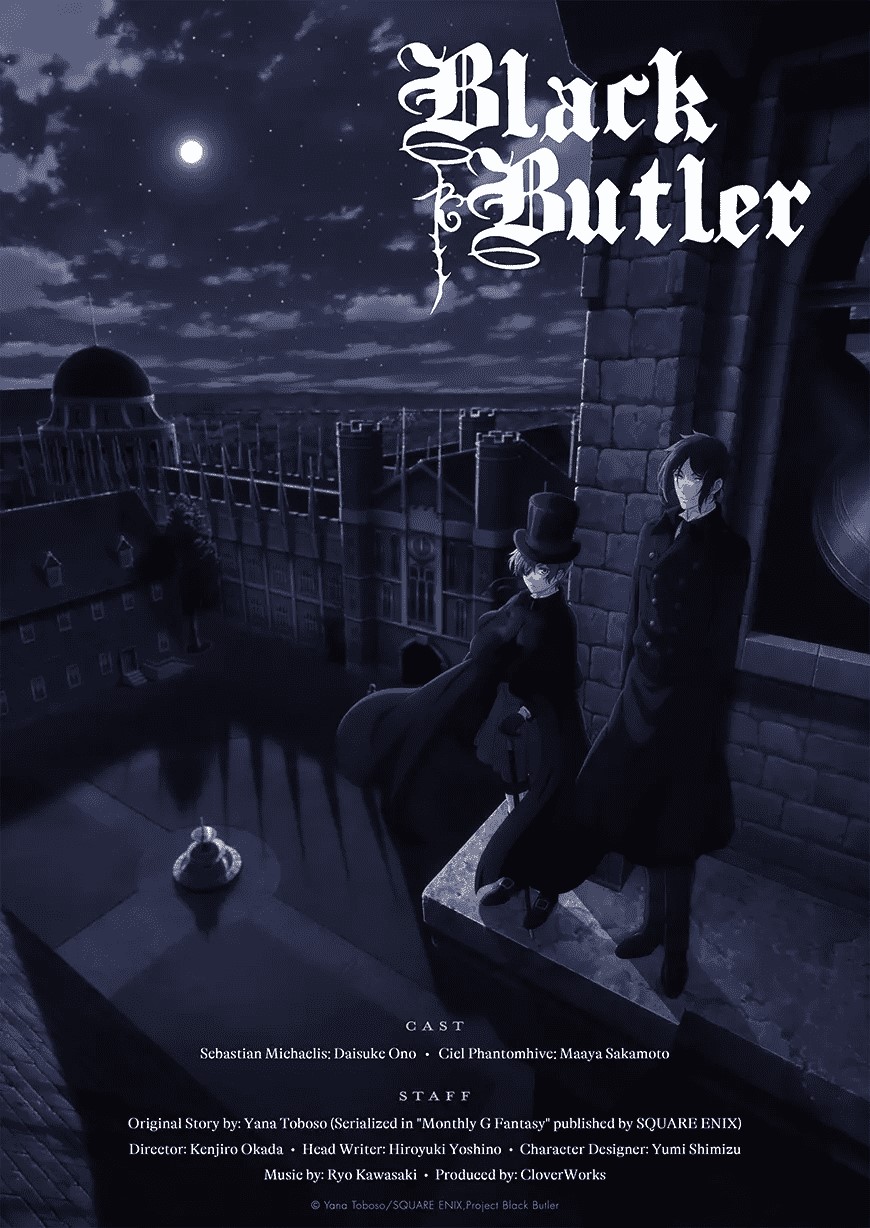 Along with the announcement, a trailer and a teaser image were made available. In the teaser, Sebastian is shown giving Ciel tea while they appear to be talking about something. Sebastian's famous "I am one hell of a butler" voice-over appears in the trailer's last seconds.
The animation is beautiful and entirely different from the earlier seasons. The anime will undoubtedly raise viewers' expectations. Additionally, it will probably deliver it.
Here is a list of the people working on the anime, some of whom are well-known figures in the field, bode well for the project.
| | | |
| --- | --- | --- |
| Position | Staff | Other Works |
| Director | Kenjiro Okada |  March Comes in Like a Lion |
| Animation Production | Clover Works | Fairy Tail |
| Series Composition | Hiroyuki Yoshino | Spy Family |
| Character Design | Yumi Shimizu | Horimiya |
| Music Composer | Ryo Kawasaki | To Your Eternity |
Many fans found the second season to be disappointing because it broke canonicity by turning Ciel become a demon. Ciel and Sebastian parody characters were also introduced, but they weren't very well received.
Both the OVA and the feature film were reliant on their respective source materials. It was a wise choice. Thankfully, for the new season, they will stick to the manga.
It's a superbly balanced anime that you should watch out for.
About Black Butler
Toshiya Shinohara is the director and A-1 Pictures is the producer of the Black Butler anime. Yana Toboso's manga of the same name, which was written and illustrated, served as the inspiration for the anime.
Ciel Phantomhive, referred to as "The Queen's Guard Dog" for handling the problematic matters that arise behind the Queen's back, is the subject of the novel Black Butler.
Sebastian, a butler who is actually a demon, is with him. Sebastian and Ciel have a contract in place for Sebastian to exact revenge on those who wronged him.
A wonderful balance of mystery, devil, and humor can be heard in this story.