Genya and Tanjiro worked together to decapitate Hantengu, and Episode 6 of Demon Slayer season 3 will show whether or not their assault occurred at the same time. Tanjiro will also learn the shocking truth about why Genya appeared to be a demon.
In the previous episode, we saw Muichiro meet Gyokko for the first time when he was searching for a sword forged by Kanamori. Gyokko's ability to teleport with his vases and transform humans into hideous demons was also revealed to him. Mitsuri sprang into action to save the villagers, and he was successful.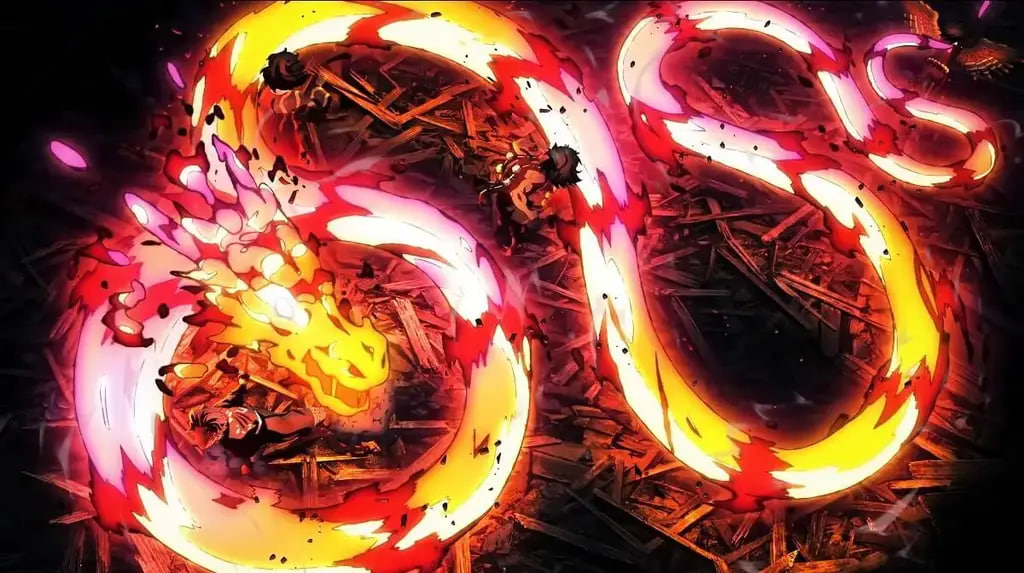 Tanjiro and Nezuko ran away, but they didn't get very far before they were attacked again. On the other side, Muichiro was trying to figure out Gyokko's moves. Nezuko then put her blood on Tanjiro's sword, and when she used her blood demon art, the sword started to burn. Then, Tanjiro cut three of the four demons with his sword. By the end of the episode, Genya looked like a demon.
Demon Slayer Season 3 Episode 6: Date of Release
"Aren't You Going to Become a Hashira?" is the title of the sixth episode of Season 3 of Demon Slayer. It will air at 7:15 AM PT on Sunday, May 14, 2023. Depending on where you live, the release date and time might be a little different. The anime series is one of the ones people are looking forward to the most this spring.
Demon Slayer Season 3 Episode 6 Release Date
14th May 2023
Demon Slayer Season 3 Episode 6 Release Time
7:45 PM IST
7:15 AM PT
10:15 AM ET
2:15 PM GMT
Demon Slayer Season 3 Episode 6: Where to Watch Online?
There will be English subtitles for Demon Slayer Season 3 Episode 6 on a number of apps and streaming services on the same day that it comes out in Japan. Look at the list below to find the best way to watch the show as soon as possible.
| Territories | Streaming Service |
| --- | --- |
| North America, Central America, South America, Europe, Africa, the Middle East, Oceania, and India | Crunchyroll |
| Asia | Muse Asia |
| South Korea | Animax |
| Southeast Asia, South Asia, Taiwan, Hong Kong, Macau, Japan | Netflix |
| Japan and Southeast Asia | Amazon Prime Video |
| India | Disney+ Hotstar |
Demon Slayer Season 3 Episode 5: Summary
Kotetsu revealed to Muichiro that Kanamori is also in the mountains, forging blades, in the prior episode. After some deliberation, he hurried off to locate Kanamori and Kotetsu. When Muichiro was finally located, he requested a replacement sword because the battles had chipped the blade.
They go there because Kanamori informed him he was prepared with a sword. Along the way, they find a vase that Muichiro believes is possessed. Gyokko then introduced himself after emerging from the vase. He went on to explain that he makes the vases because he is an avid art lover and collector.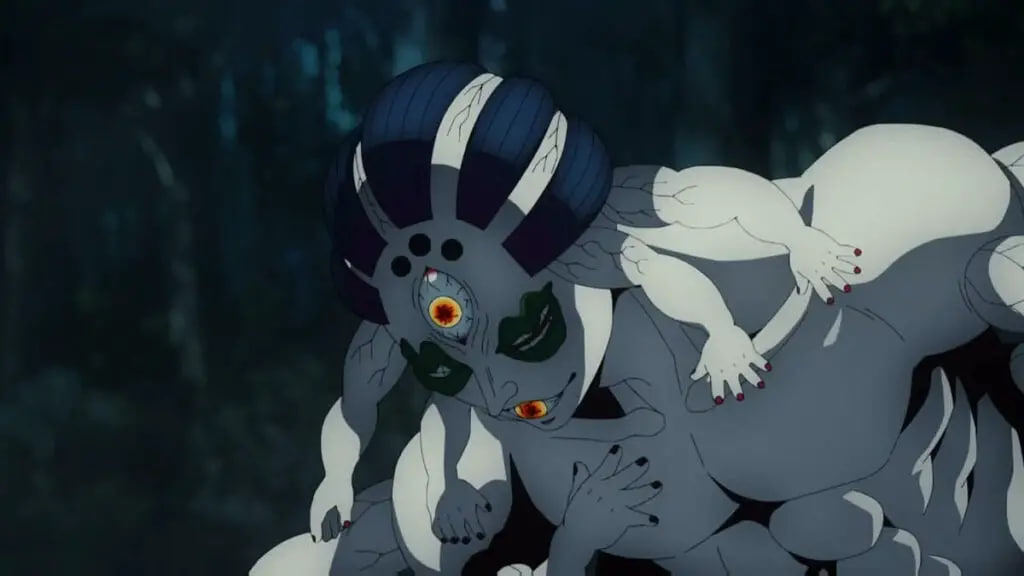 Fish demons came to attack the village, but Mitsuri showed up and started killing them one by one. Then she saved the village chief from a bigger demon who was about to kill him. Then we see that her sword is not like others'. Even though Tanjiro and Nezuko tried to run away, they were soon attacked.
Hyokko then showed them his art, which was of a demon that had been changed by eating people from the village and then showing his bad intentions. This made Muichiro very angry, but as soon as he moved to attack him, he was gone. Then he found out that Gyokko moves around in his vases. Then he used some demon magic to call up fish that throw needles.
Muichiro was able to avoid the attacks, but when they went after Kotetsu and Kanamori, he got in the way and was stabbed by several needles. Muichiro then saw himself in the past, and Gyokko used his blood art to trap him.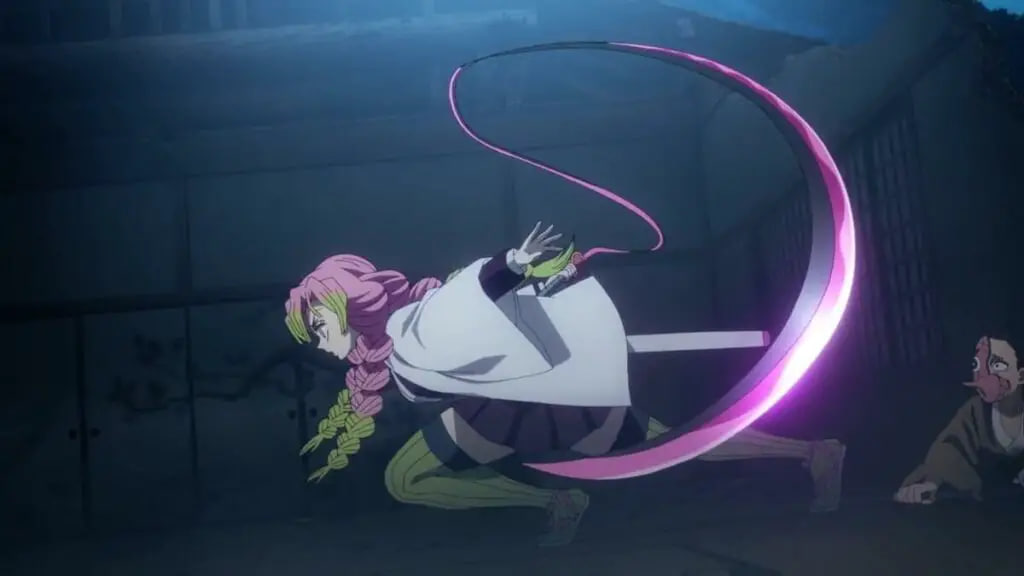 On the other side, Nezuko used Tanjiro's sword and his blood to make her blood art. Even though the sword was on fire, Tanjiro was still able to cut three of the four demons in half. Then he went looking for the last one and found that Genya had cut off the man's head, but Genya also looked like a demon.
Also Read
Demon Slayer Mugen Train – Highest Grossing Movie of 2020
Demon Slayer: Kimestu no Yaiba Season 3 
The story will begin in chapter 98, when the leader of all demons, Kibutsuji Muzan, meets with all the upper moons because one of them has been killed. In the second season, Muzan called Akaza and told all the other upper moons that they would be meeting in one place after a very long time. In the series, we will see their characters and personalities for the first time, but fans are most excited to see Upper Moon Kokushibo, who is ranked number one.
The series takes place in a world where demons roam the land and hunt humans. After his family is attacked and his sister is turned into a demon, a young boy named Tanjiro decides to become a demon slayer. Tanjiro goes on a dangerous journey with the help of a few people he wouldn't expect to help him. He wants to find a cure for his sister and put an end to the demons' reign of terror. Along the way, he has to fight strong enemies, improve his sword skills, and face his own inner demons. Will Tanjiro be able to save his sister and keep the demons' anger away from people? In this epic story of adventure and redemption, only time will tell.
We'll let you know if we learn anything new about Demon Slayer Season 3 Episode 6.You can also keep up with us on Facebook and Twitter to learn more about your favorite anime and manga series until then.
Read: Demon Slayer Season 3 Episode 11: Date, Time, and Places To Watch Online