Don't Toy with Me, Miss Nagatoro Season 2 English Dub Details Posted on Crunchyroll
One of the best romantic comedies is "Don't Toy with Me, Miss Nagatoro," which features an endearing cliche, characters who couldn't be more different from one another, and more. The fact that the anime was renewed for a second season is proof that it is well-liked by fans of romantic comedies.
Its second season debuted at the start of January, and the only people who haven't seen it yet are those who prefer to watch the dub. Crunchyroll, as always, has you covered in this regard.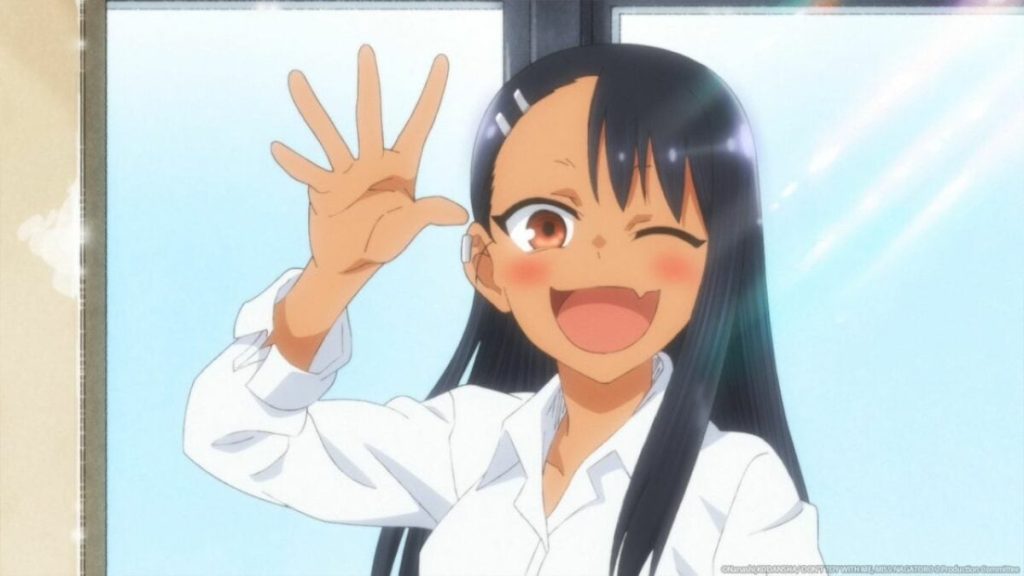 As of today, Crunchyroll is hosting English dubs of episodes from the second season of 'Don't Toy with Me, Miss Nagatoro.
The English-dub cast has also been announced at the launch.
| | | |
| --- | --- | --- |
| Characters | Actor/Actress | Other Anime |
| Nagatoro | Kimberley Anne Campbell | Frederica Rosenfort (86) |
| Senpai | Erik Scott Kimerer | Gowther (The Seven Deadly Sins) |
| Gamo | Brittany Cox | Izumi Kyoka (Thus Spoke Kishibe Rohan) |
| Yoshi | LilyPichu | Megumi Okura (Cardfight!! Vanguard overDress) |
| Sakura | Kimberly Woods | Honoka Mitsui (The Irregular at Magic High School) |
| Mashiro | Christina Costello | Rio Teruya (PuraOre! Pride of Orange) |
| Council President | Henry Mason | Yosh Imimi (Yu-Gi-Oh! Sevens) |
Despite Miss Nagatoro's best efforts, Senpai and she will continue to develop intense feelings for one another. While they are busy doing that, we will be here fangirling over their adorable on-screen chemistry and the forthcoming episode's heartwarming moments.
Keep a watch out since Crunchyroll will soon announce their plans to provide more language dubs to the series.
Don't Toy With Me, Miss Nagatoro
Ijiranaide, Nagatoro San (Don't Toy with Me, Miss Nagatoro) is based on a manga that has the same name and will be translated into an anime in the spring of 2021.
Senpai, a shy and reticent high school freshman, is our protagonist.
After meeting Hayase Nagatoro, his entire world spins around 180 degrees.
In response to observing that Senpai is frequently bullied by other girls, Nagatoro begins to bully him as well.
Senpai, who is both mildly intrigued by and slightly afraid of Nagatoro, is continuously dragged into her pranks as a means of providing entertainment for Nagatoro.
Source: Crunchyroll