In the Upcoming 'The Prince of Tennis' Series, Japan Faces Off Against Germany
As Japan's triumph over France in 'The Prince of Tennis II: U-17 World Cup' concluded, Ryoma Echizen is rejoining the Japanese squad on the court. He had to confront his ex-friends for nearly half of the show.
However, Tezuka continues to play for Team Germany, the opponent Japan is currently scheduled to face. Ryoma and Tezuka have both decided to go all out the next time they square off.
On Sunday, it was announced that a second installment to 'The Prince of Tennis' series is currently in production. It will be held in 2024 and has the working title "The Prince of Tennis II: U-17 World Cup Semifinal".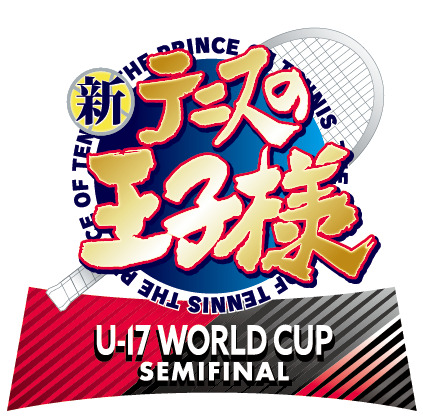 Japanese and German football players face off in the logo for the new series. It was colored in crimson and black, the national colors of Japan and Germany, respectively.
As with "The Prince of Tennis II: U-17 World Cup", no official details have been announced as of yet, however it is likely that the series will be aired on Crunchyroll. After a decade since the first series premiered in January 2012, the 2022 installment was the "latest anime installment."
Members of the following staff from both the 'Hyotei vs. Rikkai Game of Future' OVA series and the '2022' series are likely to return:
| | | |
| --- | --- | --- |
| Position | Staff | Other Works |
| Director | Keiichiro Kawaguchi | Classroom For Heroes, ISLAND |
| Scriptwriter | Mitsutaka Hirota | Edens Zero |
| Character Design | Akiharu Ishii | Ultramarine Magmell |
| Music | Chihiro Tamaki | – |
| Animation Production | M.S.C | Stand My Heroes: Piece of Truth |
| Animation Production | Studio KAI | Uma Musume Pretty Derby |
Ryoma and Tezuka's match would be just as heated as Ryoma's with Chardard. Given Tezuka's influence on Ryoma's growth as a professional tennis player, it could be even higher. We won't know until the official teaser is out.
The Prince of Tennis
Takeshi Konomi created the Japanese comic series The Prince of Tennis.
Produced by Trans Arts and Nihon Ad Systems with direction by Takayuki Hamana, this anime series ran for 178 episodes on TV Tokyo from October 10, 2001, to March 30, 2005.
The protagonist of the novel is Ryoma Echizen, the son of the famed "Samurai Nanjiro", who, despite his apparent talent, quit from professional tennis at a relatively early age.
Ryoma starts middle school at Seishun Academy in Tokyo, Japan, and plays on the school's boys' tennis team.
After four tournament victories in his native America prior to the events of the manga, Ryoma was dubbed "The Prince of Tennis", hence the series' moniker.