A key visual for the upcoming season of the anime was also released alongside the announcement of a fourth season of the popular anime and manga series, Demon Slayer, which will adapt the Hashira Training Arc.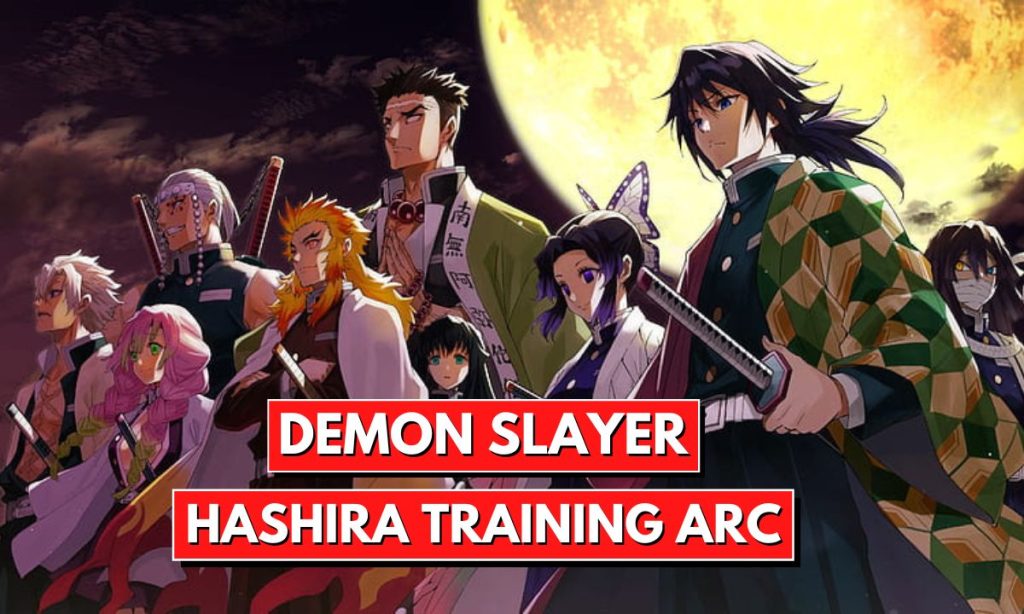 With only about 9 manga chapters to adapt, Season 4 of Demon Slayer: Hashira's Training Arc will be a short anime, taking up only about 4 or 5 episodes. However, adapting this part is crucial to the story's progression, so it should be adapted in full.
The series' protagonist, Tanjiro Kamado, is at the center of this tale as he strives to rise through the ranks of the Demon Slayer Corps and become one of the elite Hashira. One of the shortest story arcs in the Demon Slayer manga, this one runs from roughly Chapter 128 to Chapter 136.
This arc shows Tanjiro's development and resolve as a Demon Slayer, so don't discount its significance just because it seems minor at first. This arc also plays a crucial role in setting up the showdown between the Demon Slayer Corps and Muzan Kibutsuji and his demons in the series' climax.
Nothing, other than the release of a key visual, has been decided yet about when Season 4's Hashira Training Arc will air. Now that Season 3 has concluded, the animators can take a breather and focus on Ufotable's next big project, an anime adaptation of the popular video game Genshin Impact.
We can say that the release of Demon Slayer Season 4: Hashira Training Arc might happen as soon as early 2024 if the animators push their way through it; otherwise, we will have to wait longer to see Tanjiro and his team back on the big screen.
Kimetsu no Yaiba: Hashira Geiko-hen is the working title for the anime in Japan, and Ufotable has been animating it from the very beginning. We are still waiting for the rest of the information, such as a specific release date.
Demon Slayer Season 4: Hashira Training Arc Key Visuals
The series' five main Hashiras, all of whom will aid Tanjiro in his quest to become a more effective Demon Slayer, have now been depicted in five key visuals. A few key images are shown below.

Demon Slayer Season 4: Hashira Training Arc Offical Announcement
Demon Slayer Season 4 was announced on Aniplex's official YouTube channel, which shows all of the Hashiras that Tanjiro will be training under. Check it out in the video below.
Demon Slayer Season 4 Hashira Training Arc: Release Date
The release date for Demon Slayer Season 4: Hashira's Training Arc depends on how quickly the production moves. If things are already in motion and work is being done on the animation, there is a small chance that it could come out in Fall 2023, but it seems very unlikely right now.
Even if this comes out early in 2024, the animators will have to work all night to finish it. Well, neither the format nor the size of the screen have been decided yet. It could be a short anime series or a movie, but we don't know much about either right now.
| | |
| --- | --- |
| Demon Slayer Season 4: Hashira Training Arc Release Date | 2024 |
Demon Slayer Season 4 Hashira Training Arc: Story
The story arc begins right where the third season ended, when Tanjiro meets Gyomei Himejima, the Stone Hashira. Gyomei makes him carry a huge rock with his bare hands to see how strong and tough he is. At first, Tanjiro has trouble getting Gyomei to agree to the Hashira training, but he doesn't give up because everyone knows how serious and determined he is about this.
Read: Demon Slayer (Kimetsu no Yaiba) Season 2 Release Date announced
During this time, he also meets other Hashira. Tengen Uzui, Muichiro Tokito, Mitsuri Kanroji, and Obanai Iguro all teach Tanjiro different skills and techniques to help him get better at sword fighting, control his breathing, and stay focused and calm during real fights.
The leader of all the demons, Muzan Kibustuji, keeps looking for Nezuko Kamado and Kagaya Ubuyashiki, who is in charge of the Demon Slayer Corps. He sends Nakime, one of his spies, into the training camp to find them.
But the Wind Hashira, Sanemi Shinazugawa, finds Nakime and fights with her.Muzan finds out where Ubuyashiki is and attacks Infinity Castle. This is the end of the arc.
If we find out more about Demon Slayer Season 4 Hashira Training Arc, we'll let you know.You can also keep up with us on Facebook and Twitter to learn more about your favorite anime and manga series until then.