Everything you wanted to know about Chapter 214 of Jujutsu Kaisen is right here.
Jujutsu Kaisen
Both the text and the artwork of Jujutsu Kaisen were created by Gege Akutami. Yuji Itadori, a high school student who doesn't quite fit in but who finds solace in his school's Occult Club, is the protagonist of this great manga. Things take a strange turn when Yuji opens, and a foul spiritual creature known as a Curse is swallowed whole.
Jujutsu Kaisen Chapter 214 Publication Date
On Monday, February 27 at midnight JST, it will be made available to the public.
Time zones and local timings for the publication of Jujutsu Kaisen Chapter 214 are as follows:
Pacific Standard Time: 7 am, Sunday, February 26
Central European Time: 4 pm, Sunday, February 26
Indian Standard Time: 8.30 pm, Sunday, February 26
Philippine Standard Time: 11 pm, Sunday, February 26
Australia Central Standard Time: 12.30 am, Monday, February 27
Jujutsu Kaisen Chapter 213 Summary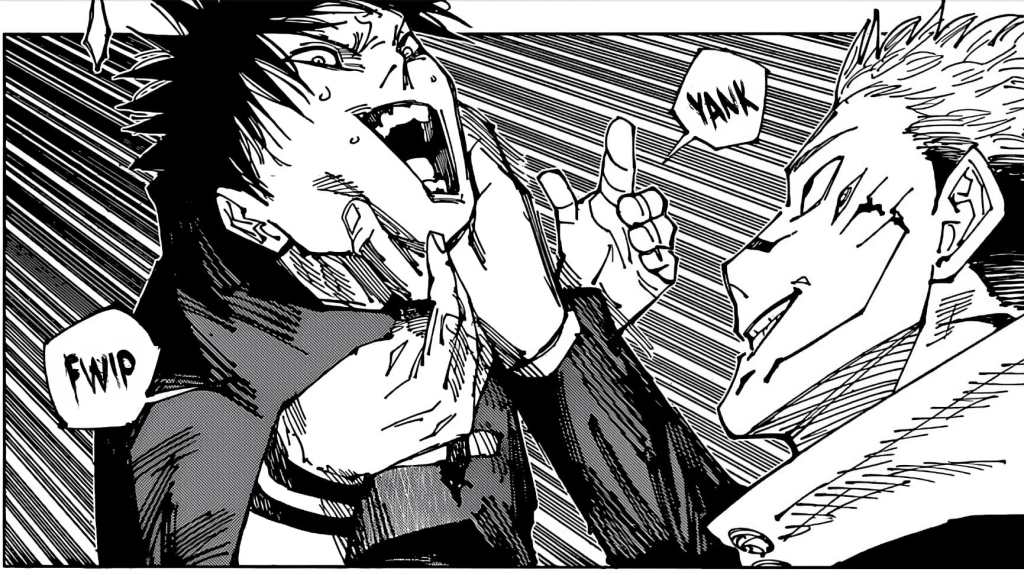 As the story opens, Sukuna explains his motivations for choosing Megumi as his new vessel and for waiting until now to do so. Apparently, he thinks Megumi can become even more successful than he is. Sukuna is waiting till the dark-haired sorcerer's soul is broken to ensure that he doesn't end in a cage like Yuji.
Maki Zenin and Fumihiko Takaba saw what happened when Sukuna hurled Yuji through multiple buildings. When they made their way toward Yuji and Sukuna, the King of Curses called out a monstrous form of Nue to deal with them. The appearance of Hana Kurusu and Angel allowed them to employ their Cursed Techniques to try to separate Sukuna and Megumi.
This looked to work at first, as Megumi cried out for Hana and told her that he recalled meeting her. Hana ignored Angel's warning and approached Megumi. Sukuna, who had been pretending to be Megumi until she hugged him, is about to devour her alive.
Jujutsu Kaisen Chapter 214 Spoilers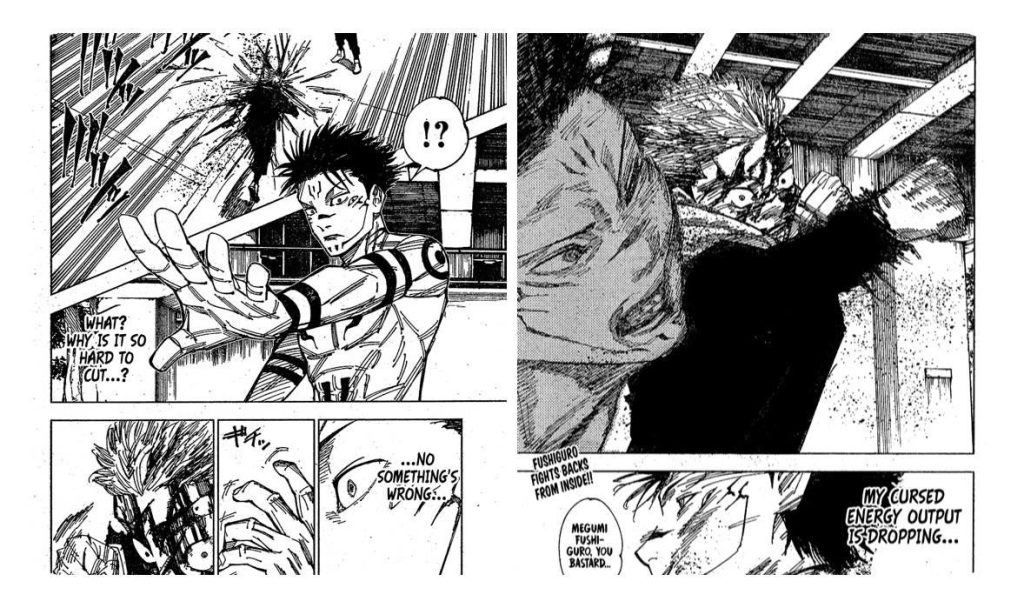 Sukuna fatally wounds Hana and then throws her body off the roof to start off Chapter 214 of Jujutsu Kaisen. Yuji, now fully awake, takes in the situation with horror. So as to face Sukuna, he leaps onto the roof.
The youngster throws a devastating barrage of sheer force at Sukuna. The fact that Yuji knows his opponent's paternity and yet throws a bolder at him makes Sukuna cry, "Kenjaku has been producing strange stuff!" Yuji wants to know why Curses are usually bad news for other people.
Sukuna wonders aloud why Yuji seems invincible, since he continues to advance even while Cleave slashes at his flesh. Sukuna marvels how Yuji is so powerful, but something is amiss when his fingers suddenly go immobile and Yuji manages to punch him in the face. The amount of Curse Energy he can generate has decreased, and he knows it's all because to Megumi's efforts.
Where Can You Read?
The newest chapter is available in the Shonen Jump and Manga Plus sections of the Viz media websites.