Kyocera Announces Next Anime from the Director of "A Silent Voice"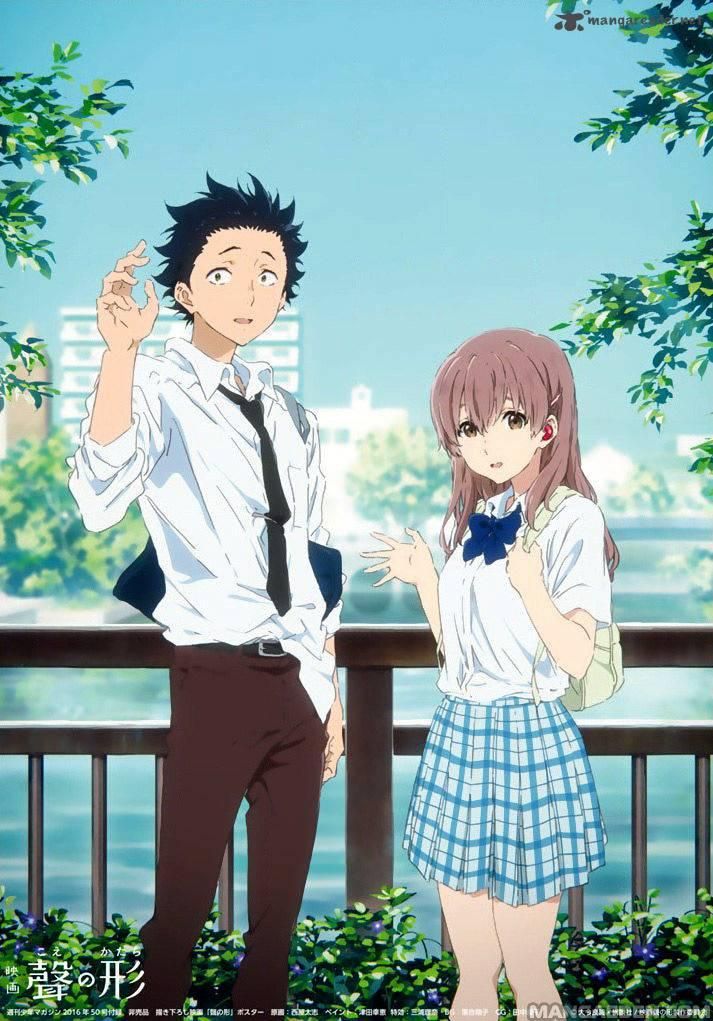 There's no way you made it through A Silent Voice without bawling your eyes out. Yoshitoki Oima deserves much of the credit for the development of that film, which is widely considered to be among the best anime films of all time.
The success of A Silent Voice meant that fans were eager to see more from Yoshitoki, and his most recent collaboration with Kyocera did not disappoint.
Watashi no Hashtag ga Haenakute is a new promotional animation that was streamed online by electronics maker Kyocera (My Hashtag Does Not Shine).
Yoshitoki Oime wrote the script for this original short anime while Koichi Chigira oversaw production at Bandai Namco Filmworks. In addition, SHISHAMO has sung the Kirakira anthem.
In Kyocera's futuristic concept of a "smart city," characters share their thoughts and feelings via hashtags displayed on billboard-like structures.
The initial character designs were created by Yoshitoki, and his fingerprints are all over the video from the get-go. Yume, the protagonist, looks and sounds a lot like A Silent Voice's Shouko Nishimiya.
But unlike Nishimiya, Yume isn't sure of herself and is always worried that her hashtag isn't unique enough. When faced with this difficulty, she creates a unique hashtag called a "rare tag" to help her go past it.
Minoru, the male protagonist, enters the scene and joins Yume at her desk in the classroom as the drama progresses. Yume and Minoru are already close since she can open up to him about her problems.
The whole film shows how, like Yume, we can employ cutting-edge technology to find answers to all sorts of difficulties.
Also, the corporation has unveiled the actors who would play these two roles:
| | | |
| --- | --- | --- |
| Characters | Casts | Other Works |
| Yume | Saori Hayami | Yamato (One Piece) |
| Minoru | Yuuki Kaji | Eren Jaeger (Attack on Titan) |
Kyocera often broadcasts these original animation shorts to advertise its services and wares. Only two have been released thus far, including this one, but I think it's a fantastic approach to promote your business.
Considering Yoshitoki is responsible for all of these original episodes, I am eagerly anticipating future installments.
A Silent Voice
The manga A Silent Voice (Koe no Katachi) by Yoshitoki ima was adapted into a Japanese animated film with the same name.
A grade school student named Nishimiya moves to a new school after being the target of bullying because of her disability. Years later, the bully decides to make amends by trying to befriend her.