'Megami no Cafe Terrace' New Teaser Showcases Shiragiku Ono!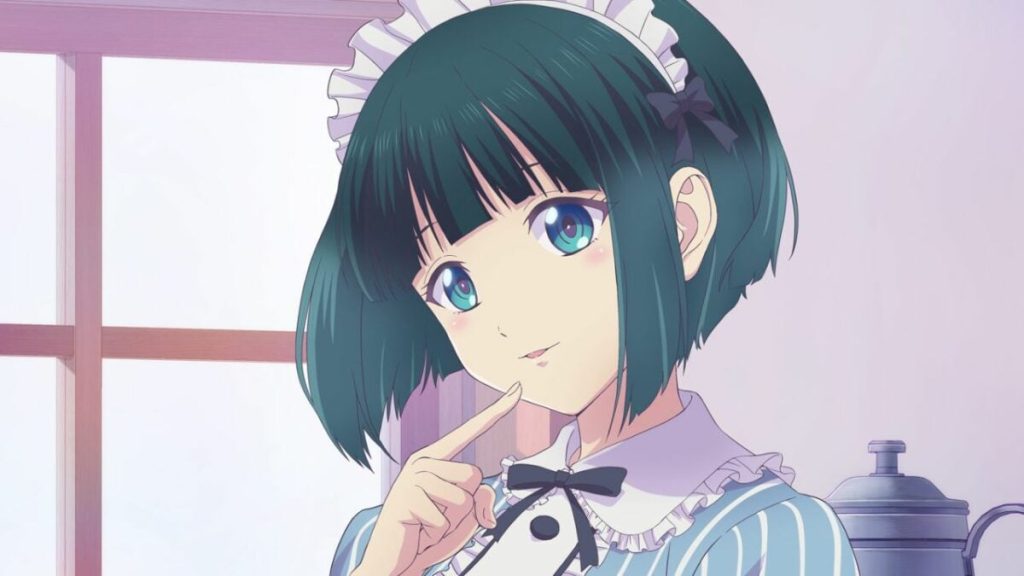 What could be better than a cute little cafe with great food and caffeine? the kind of world where goddesses work for you. In "The Cafe Terrace and Its Goddesses," by Kouji Seo, Hayato enlists the support of a group of stunning and wacky women in an effort to reopen his grandmother's cafe.
The manga became famous with otakus because of fan service and attractive characters. This led to an anime adaptation. As the April premiere date draws nearer, the franchise has begun streaming some fantastic advertising material.
New promotional footage for the anime "The Cafe Terrace and Its Goddesses" features one of the cafe girls, Shiragiku Ono. Azumi Waki, who previously voiced Nanao Inusaka in Orient, lends her talents to this character.
Shiragiku opens the video by giving us an introduction while her speech plays in the background. Shiragiku may present as the shy, quiet kind, but that's only before she hits the bottle.
When under the influence, Shiragiku reveals her peculiar qualities and characteristics together with those of all the other girls in the anime. To no one's surprise, she starts acting too boldly and flirtatiously with Hayato.
The franchise has also released an important image of Shiragiku dressed as a maid, complementing the promotional film.
Although it may seem like a harem narrative at first glance, Hayato's goal of revitalizing the cafe in memory of his grandmother lies at the heart of this story's pure nature. The girls who are assisting him want to do so because Hayato's grandma helped them out when they were younger.
The anime's premiere date and available streaming providers will be announced in the near future.
Megami no Cafe Terrace
This manga series, titled Megami no Cafe Terrace (Goddess Cafe Terrace), is a romantic comedy by author and illustrator Kji Seo, and it has been serialized in Kodansha's Weekly Shonen Magazine from February 2021. Its plot is being adapted into an anime television series that will debut in 2023.
After his grandmother passes away, protagonist Hayato Kasukabe goes to his hometown to wind down her diner, Familia. There, he meets five daughters who used to work at Familia on the side and, inspired by their devotion to their grandmother and the restaurant, decided to reopen it.