Kana and Ruby are concerned since Aqua has joined a dating reality show. The sixth episode of Oshi no Ko will continue with Kana and Ruby promoting their new idol group.
As we saw in the previous episode, Ruby felt unappreciated because she was the only one not actively participating in the group's activities. Aqua then called Kana to talk to her in an attempt to resolve the situation, but Kana mistook the call for a romantic overture on Aqua's part. Upon her arrival, Aqua convinced her to join Ruby in forming a new idol group.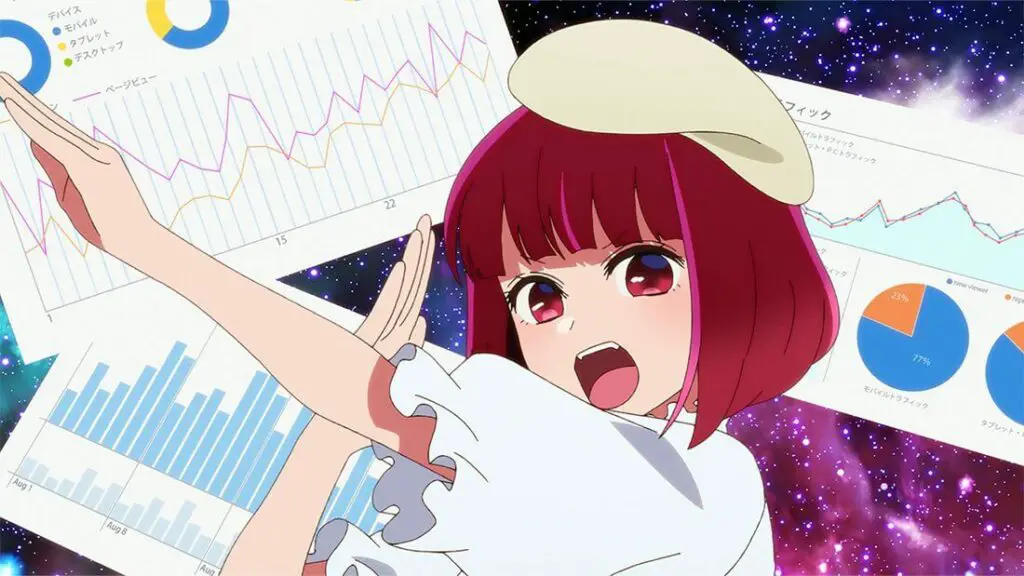 Kana politely rebuffed Aqua's advances at first, but after being repeatedly labeled cute, she eventually gave in. Later, we caught a glimpse of Ruby and Kana working with Strawberry Productions to build a fanbase for their future band, B Komachi (Ai's band name).
Oshi no Ko Episode 6 Publication Date & Time
The sixth episode of Oshi no Ko will premiere on May 17, 2023, at 11:00 p.m. JST. Oshi no Ko Episode 6 is highly anticipated by viewers who have enjoyed the first five episodes. See when it will be available below.
Oshi no Ko Episode 6 Publication Date
17th May 2023
Oshi no Ko Episode 6 Publication Time
4 PM GMT
8 AM PT
10 AM CT
Where Can You Watch Oshi no Ko Episode 6 Online?
There will be a number of places to watch Oshi no Ko Episode 6 online and on television. Streaming services may only be available in certain regions, but we've included them all below for your convenience.
Serving Area
Streaming Service
Europe
Akiba Pass TV
South and Southeast Asia
Ani-One
France
Animation Digital Network
South Korea
Aniplus TV
HIDIVE
Oshi no Ko Episode 6 Preview
The official Oshi no Ko anime YouTube channel has uploaded a sneak peek of Episode 6. The sneak peek is down below for your perusal.
Oshi no Ko Episode 5 Summary
As we saw last time, Ruby felt worthless because she had nothing to do at school while everyone else was busy. After telling Aqua about the situation, the latter contacted Kana for assistance. When Kana found out that Aqua hadn't called her to meet her, she was dismayed.
Later, Aqua approached Kana with an offer to join Ruby's idol group. Kana first said no, but after Aqua asked her several times and referred to her as "cute", she eventually joined in. We learned that Kana would eventually give in to persistent requests.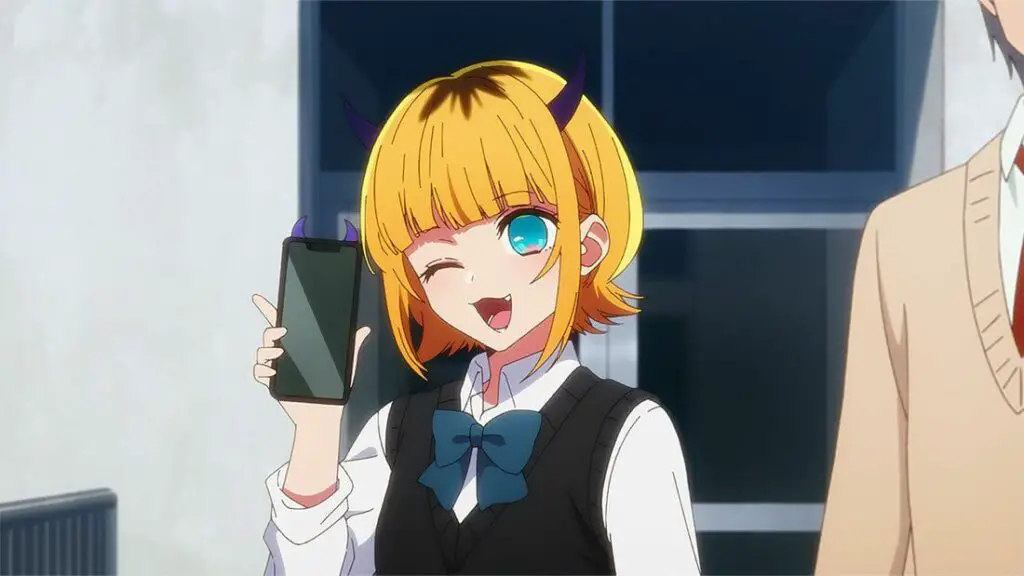 Kana also admitted that being an idol would be a tremendous risk for her acting career, but Aqua convinced her to join Strawberry Productions as an idol instead. Then we watched Aqua on a dating reality TV and got a taste for how these programs are structured.
The show follows the romantic exploits of three male and three female protagonists. Kana and Ruby saw the episode and did not approve of Aqua dating a YouTube star. Aqua only agreed to appear on the show after being assured by the producer that he would reveal every detail of Ai's romantic life. Ruby then suggested that he start dating one of the show's female characters.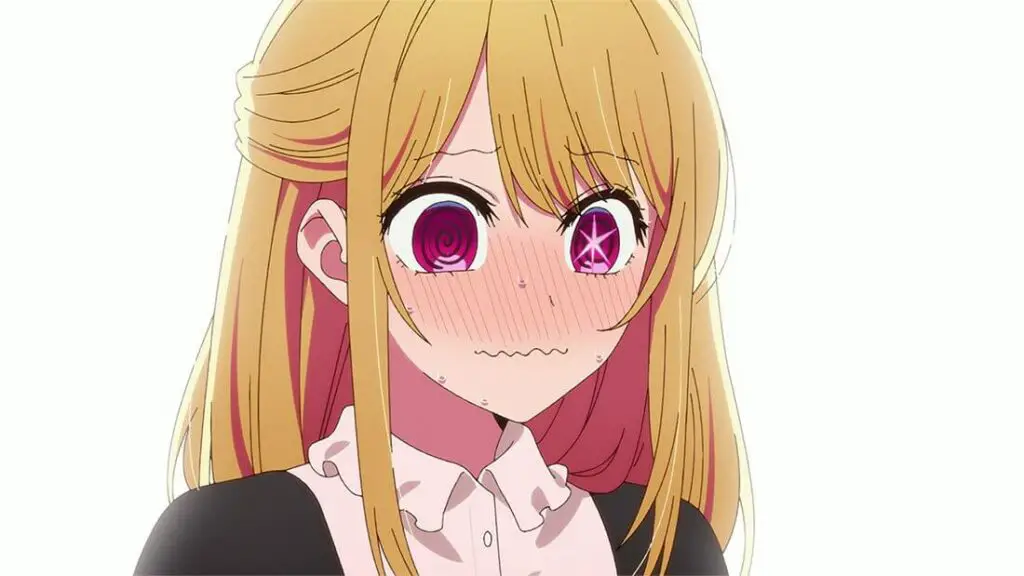 Soon after, Miyako introduced a youtube run by Strawberry Productions who provided them some lessons in order to increase their youtube audience and reveal their new idol group. This had Kana and Ruby thinking about what they could do next. The group was soon revealed to be called B Komachi, the same as Ai's own idol group.
Oshi no Ko Story
The twins Aquamarine "Aqua" and Ruby Hoshino are the protagonists of the story. Their mother, the Japanese pop star Ai Hoshino, and their gynecologist, Gorou Amemiya, were both murdered the night they were born. While Amemiya remembers his past life as he reincarnates as Aqua, Ruby denies any relationship between herself and Amemiya.
Aqua, distraught about her mother's death, vows to avenge her death as she matures. He blames their absent father, who was never in their lives, for killing their mom. In an effort to find his biological father, Aqua pursues a career in acting while also amassing a DNA sample collection from a wide range of people to compare to his own. His terrible backstory is revealed to him by his half-brother Uehara Taiki, whom he encounters on his journey.
Meanwhile, Ruby forms a girl group with Kana Arima and Mem-Cho to pursue an idol career. Both the band and Ruby's solo career take off after their initial success. But as she goes further into the profession, she and Aqua become exposed to danger as she discovers truths from their past.
In their pursuit of the truth, they make a devastating discovery about their father that threatens to destroy their family. Aqua's thirst for vengeance consumes him, as Ruby faces the fallout from her own choices. Personal and professional setbacks await them along the path, testing their mettle.
Ambition, self-discovery, and the unforgiving nature of the Japanese Idol performance industry are all discussed throughout the novel. It explores the complexities of family dynamics, including the effects of a terrible incident on present-day relationships.
At this time, these are all the facts we know about Oshi no Ko Episode 6. If we learn anything new about the upcoming fifth episode of Oshi no Ko, we will include it in this piece. In the meantime, you may find more information about your favorite anime and manga series by following us on Facebook and Twitter.