The 42nd chapter of "Player Who Returned 10,000 Years Later" has arrived, and the hero party has been reduced to a joke. To properly represent himself as the King of Hell, Kangwoo has called upon a dragon to serve as his family. The only thing left to do now is wait for the release of Chapter 43 of "Player Who Returned 10,000 Years Later."
Now that Kangwoo and the dragon, both of which are notoriously destructive, can easily clear any A-rank or S-rank gates, things are guaranteed to go out of hand. Fans are eager to witness Echidna's abilities and see what havoc Kangwoo might stir up next.
Fans of this brand-new manhwa, which hasn't even reached 50 chapters yet, are becoming antsy awaiting the publication of the next installment. Here, not only will you learn when Chapter 43 will be released, but you'll also be given a sneak peek at what's to come in that chapter.
Player Who Returned 10,000 Years Later Chapter 43 Spoilers
Breakfast is the first activity in Chapter 43, which begins a new day. Kangwoo felt it would be awkward to have a dragon that close to him all the time because of all the attention it would attract. Despite Kangwoo's best efforts, she was unable to assume human form.
She could now transform from human to large or little dragon with his assistance thanks to the Authority of Subordination.
Even though Han Seol-Ah meant well, the clothing she gave Echidna did not fit. Though in human shape Echidna would have felt well at home sleeping on Kangwoo's lap, her desire to do so made him uneasy. To avoid his hug, Kangwoo suggests they have breakfast first.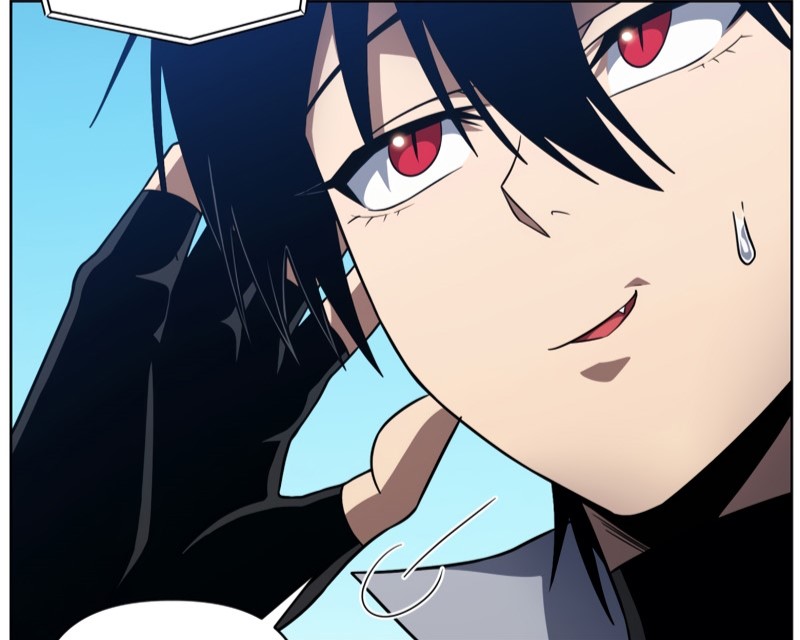 The two were planning on going shopping after breakfast, but Kangwoo had to work, so Han Seol-Ah and Echidna were going without him. Kangwoo intended to see Chae Yeon Joo in an effort to convince her to grant him an S-rank Gate pass permanently.
A temporary permit was previously issued to Kangwoo, but it is no longer necessary now that he possesses Echidna and the two of them can effortlessly travel through S-rank Gates. He would request a pass and an ID for Echidna.
Kangwoo believed it would be beneficial for Echidna to carry some sort of identification when she was in human shape so she could move around freely.
After Kangwoo handed off Han Seol-Ah and Echidna in the mall, he headed off to see Chae Yeon Joo. As per usual, he was sharing his account of the events at the S-Rank Gate while sitting alone with Chae Yeon Joo. Seeing as how Chae Yeon Joo had a hard time believing it, she was taken aback by it. Kangwoo probed her knowledge of the Eleanor Continent and the Gaia System.
Not even a hint has been given to her as to what it was. While Kangwoo was requesting the permanent ticket to S-Rank Gate in exchange for helping Echidna get an ID, their conversation was cut short.
What is The Publication Date for Player Who Returned 10,000 Years Later Chapter 43?
A new manhwa, Player Who Returned 10,000 Years Later, has won the hearts of all manhwa readers. Ten thousand years later, Kangwoo caused a storm on Earth by descending from hell. Readers are very into the demon protagonist and his passionate use of his Authority powers.
His new awakenings have piqued the interest of his fans, who are eager to see what he can do with his Demonic Authority.
Next week, on January 29, 2023, you may read Chapter 43 of this manhwa, along with the rest of the updates.
Where Can You Read Player Who Returned 10,000 Years Later Chapter 43?
If you're interested in reading Returned: 10,000 Years Later Chapter 43 in Korean, you may do so on Karaopage. Tappytoon and Webtoon have always got your back if you need to read them in English.
Player Who Returned 10,000 Years Later Chapter 42 Summary
Player Who Returned 10,000 Years Later Chapter 42 continues with the disaster of the Hero group, which was summoned by mistake via Familiar summoning.
They begged for compassion, but our protagonist had spent the previous ten thousand years hunting down and slaying demons with no mercy in mind, and the Hero party was now actively trying to eliminate his familiar and attacking him.
Getting their hands on that armor from another world was a bonus incentive to do so. The aberration had to occur, but the Gaia System detected it and sent the Hero group back to their home planet. The unfortunate Kangwoo was unable to acquire the armor of other worlds.
Kangwoo questioned Echidna, who had shrunk to the size of a housecat, about the Eleanor continent on the journey back to his house. Echidna also explained why the Hero party was following her and how she had become reclusive when her father disappeared.
Everything brought back painful memories of Kangwoo's time as an orphan with no one to care for him or protect him.
When Kangwoo finally got home, Han Seol-Ah gave Echidna a really harsh embrace. A lot of her self-esteem stemmed from the widespread recognition of her adorableness. Thanks to Kangwoo's assistance, Han Seol-Ah and her group are now powerful enough to pass C-rank gates, for which Han expressed her gratitude.
Echidna's infidelity with Han Seol-Ah, which was the catalyst for Kangwoo's jealousy, is resolved at the chapter's finale. The thing is, they managed to make us green with envy, too.
Spoilers for Chapter 43 of "Player Who Returned 10,000 Years Later" will soon be available to the public. While we wait for the raw scans to become up, please read our article about My Hero Academia Chapter 379.