Leonidas was at a disadvantage in the last chapter but now in Record of Ragnarok Chapter 81, he has shown Apollo what Spartas are made of course with the help of Ger.
In the last chapter, we saw an explanation about Apollo's weapon which is called the Thread of Artemis. The name is derived from his twin sister's name. The last attack from Leonidas was not that powerful but Apollo is still on the ground. Leon then tried to attack again with his weapon but Apollo dodged it with fast movements. Apollo's hands were shining and he was about to use the Thread of Artemis.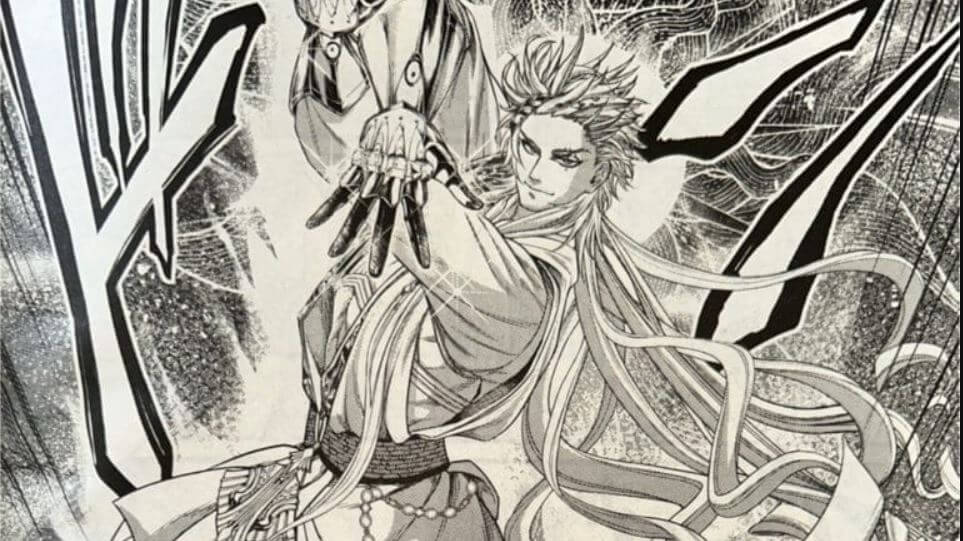 It was wrapped around his hand but it can change shapes. Brunhilde added that the thread is made of light and he used it to dodge the last attack. He then formed a new weapon using the thread. Leon on the other side also realized how this thread works. Leon's weapon can work like a yo-yo and he uses it in every direction. Apollo dodged every single one of them and that cost Leon too much stamina.
They both have boxing backgrounds and it looks like Apollo wanted to defeat Leon in a boxing match. They both have a lot of stamina but Leon was at a disadvantage that his attacks were not landing. Then he suddenly noticed that Apollo advanced on him and soon he got punched in the face. The things were on Apollo's side but he was still paying full attention. Then he said that the ring was too big and drew two lines using his thread.
Record of Ragnarok Chapter 81 Release Date
The Record of Ragnarok Chapter 81 will be released in Japanese on 25th August 2023 and spoilers and raw scans of the upcoming chapter have already been released online. The English-translated version of the latest Shuumatsu no Valkyrie chapter will take around 4 to 5 days to get translated into English and then be released online. So, till then you can enjoy the raw scans and spoilers that are mentioned below until the English translation for the upcoming chapter gets released.
Also Read
[Cage Match] Record of Ragnarok Chapter 71 Raw Scans, Spoilers, English Release Date
| | |
| --- | --- |
| Record of Ragnarok Chapter 81 Release Date | 25th August 2023 |
| Record of Ragnarok Chapter 81 English Release Date | 30th August 2023 or Later |
Record of Ragnarok Chapter 81 Raw Scans
Record of Ragnarok Chapter 81 Raw Scans has been released and it looks like Apollo getting full of himself has brought him to his knees.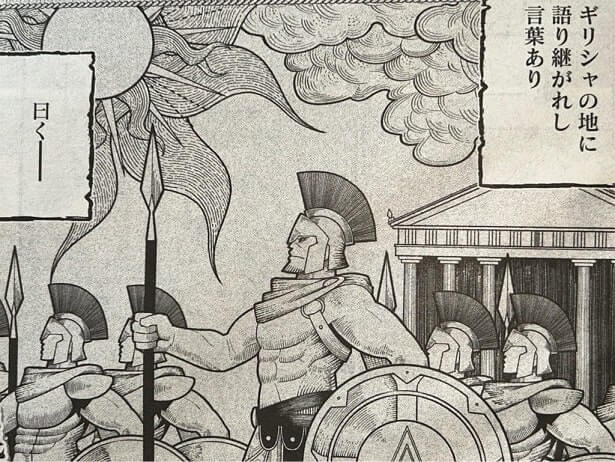 Record of Ragnarok Chapter 81 Spoilers
Leonidas says again 'Do not stand in front of Sparta'.
We then see a reference to a new battle that is known as the Battle of Plataea where only 91 people annihilated an entire army.
Then he talks about the pride of Spartans and how Apollo humiliated them.
Apollo was not at all aware that he was disrespecting Sparta.
But he is a god and does not care about human pride.
They will be fighting head on and the Gods are worried about Apollo.
If Leon's attacks hit, Apollo is going to deal with great damage.
Gods have mixed reactions to Apollo's decision to fight head-on but Zeus trusts him.
Apollo then activates his strongest mode and says that he is the sun that never sets.
Leon and the Spartan warriors are furious at Apollo and Ger feels the same.
She is worried if Leon loses it what is going to happen?
Brunhilde says to Ger that it's alright.
Ger who has turned into Sacred Treasure Phalanx says she will definitely kill him.
The Phalanx then turns into various weapons and shields.
The weapon looks like a hammer and shows their desire to crush Apollo.
Leon then moves to Apollo raises the hammer and swings it with full strength.
This attack destroys the whole arena.
This made even Zeus worried but Apollo was able to avoid a direct hit.
Apollo punches Leon in the stomach and goes for another attack on his hand to bring the hammer down but his hand is numb.
Apollo then uses the thread of Artemis to seal the hammer.
Leon is not able to see anything due to the bright light.
Leon then leans forward and hits Apollo's head with his head.
Apollo minimizes the attack but this move comes as a surprise to him.
Apollo collapses with a nosebleed and tries to block the impossible attack of Leon's hammer.
He gets a direct hit and gets slammed into the ground.
Chapter ends.
Also Read
Record of Ragnarok Chapter 68 Raw Scans, Spoilers, English Release Date
You can also follow us on Twitter and Facebook for more updates and details about the Record of Ragnarok Chapter 81 Spoilers (Shuumatsu no Valkyrie Chapter 81) and more. Also, keep checking Anime Troop for more updates about the Record of Ragnarok and other anime and manga series.