Season 2 Of "The Café Terrace And Its Goddesses" Will Premiere In 2024
The anime 'The Cafe Terrace and Its Goddesses' tells the tale of Hayato, a young man who inherits his grandmother's deserted beachside cafe, only to discover that it is also inhabited by five young women who identify as her family.
Although the fanservice is introduced right away, this anime is more than just that. The anime had a successful run because Hayato is a likeable main character who sticks out from other harem protagonists and because the women are all fascinating to watch because they are all so distinct from one another.
The second season of "The Café Terrace and Its Goddesses," an anime adaptation of the manga "The Café Terrace and Its Goddesses" by Kouji Seo, was announced on Saturday, leaving fans happy. For the second season, a graphic and promotional video was also made available.
Despite the lack of information surrounding the anime's cast and crew, it is safe to assume that the core group will return for the second season.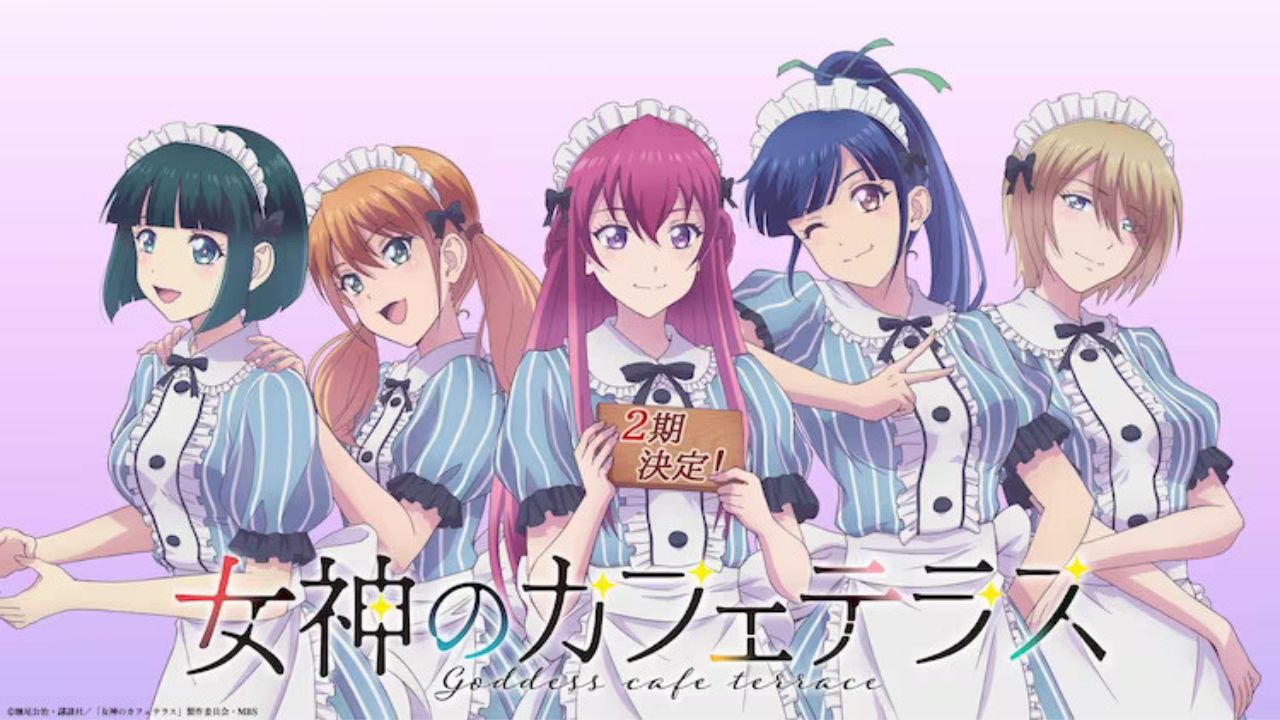 The image shows the five lovely lead characters, who exude joy and eagerness and announce the production of season 2.
So, if you haven't watched the first season, you really should. The amusing and unexpected rom-com harem anime "Cafe Terrace and Its Goddesses" is well worth seeing. The show is entertaining to watch because of its endearing characters, self-awareness, and surprises.
Regarding The Cafe Terrace And Its Goddesses
Kji Seo is the author and illustrator of the romantic comedy manga series Megami no Cafe Terrace (Goddess Cafe Terrace), which has been running since February 2021 in Kodansha's Weekly Shonen Magazine. In 2023, an adaptation of an anime television series is scheduled to debut.
The narrative centers on Hayato Kasukabe, who, after his grandmother passed away, went back to his village to shut down her cafe Familia. He meets five girls who had worked at Familia on a part-time basis there, and after observing their love for grandma and the location, he decides to reopen it.