Shinkai's Suzume Movie Has Made Over 11 Billion Yen, Which Puts It In The Top 30 Of All Time In Japan.
Up to January 3rd, Suzume no Tojimari, an anime directed by Makoto Shinkai, had grossed 11.35 billion yen (about 87 million USD) and sold over 8.51 million tickets. Since its debut on November 11, the film's earnings in Japan have skyrocketed, and it is now the 30th highest grossing film of all time in the country.
Despite this, the film is still the weekend's second highest grossing film, behind only The First Slam Dunk.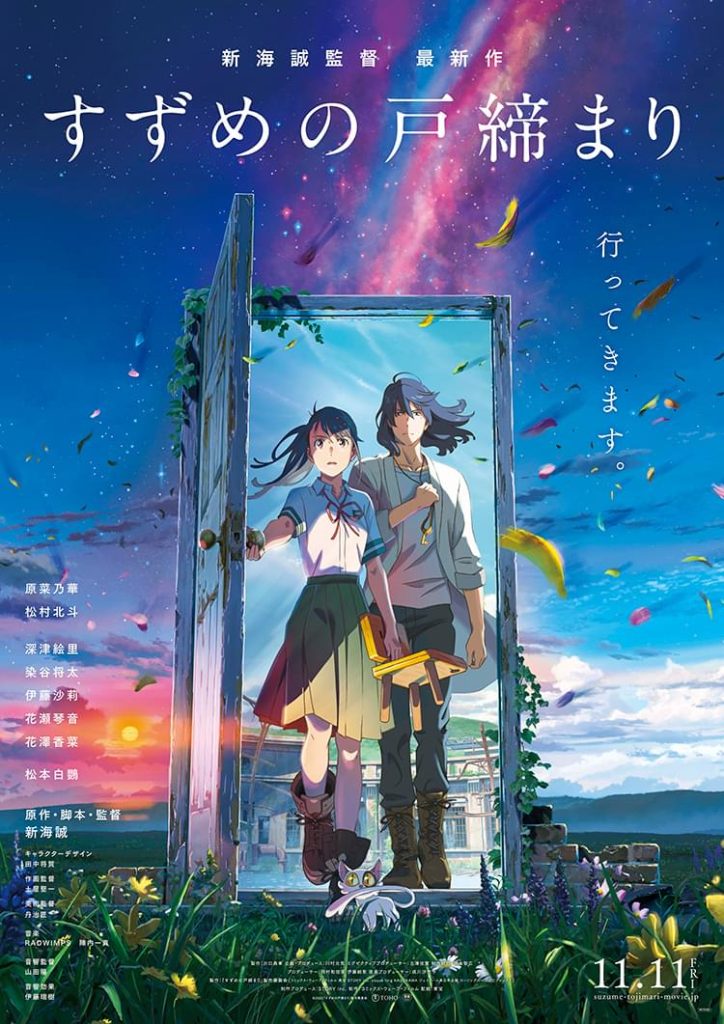 As of this writing, Suzume's box office earnings have already surpassed those of both the latest Detective Conan film and the final Evangelion film. One Piece Film Red, Jujustsu Kaisen 0, and Demon Slayer are the only Japanese films to have made more money.
Having earned 10 billion yen (roughly 75.4 million USD) as of December 25th, the film is currently ranked #3 on the list of the top 10 highest-grossing domestic films in Japan for 2022.
On its opening weekend, Suzume grossed $1.33 million in three days and debuted at #1 on the charts on November 11, 2022. In comparison to Shinkai's critically acclaimed Your Name, this one did 38.7 percent better in ticket sales and 47.4 percent better in box office earnings.
Shinkai directed, wrote the screenplay for, and is credited with the original story for the Suzume film. Character design was handled by Masayoshi Tanaka, and animation was directed by Kenichi Tsuchiya. Takumi Tanji oversaw the project as art director, and CoMix Wave Films directed and oversaw animation production.
Suzume no Tojimari
Makoto Shinkai's Suzume no Tojimari is an animated film. The premiere is planned for November 11, 2022.
Suzume, a young woman of seventeen in the film, is the protagonist and she meets a young man who is also on the prowl for a door. When Suzume opens a mysterious door she discovers among the ruins, doors all over Japan begin to open, triggering a chain reaction of catastrophes. If Japan is to be saved, Suzume must now shut them down.