The New Cast of "The Aristocrat's Extraordinary Adventures" Is Revealed in Its Trailer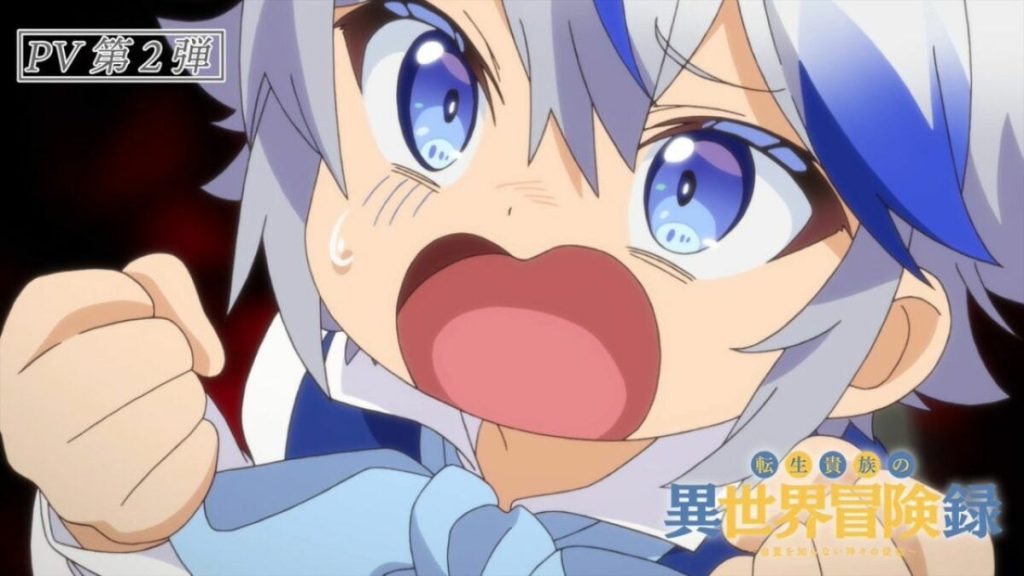 Similar to other works in the famed isekai genre, The Aristocrat's Otherworldly Adventures is a story about an upper-class man who has supernatural or otherwise outlandish experiences. It has the typical features of an isekai, but it strikes a good balance between them, so you don't feel uneasy about the material you're taking in.
We can now add this book series to the glut of isekai anime this year. Now that the announcement has been made, we can move on to the advertising phase of this production.
In the most recent trailer, the anime's April premiere was officially announced. There's also a sneak peek at 7LAND's 'Nanairo no E no Gu de' (With Seven Colors of Paint), the closing theme song.
Cain von Silford, the young hero, is introduced as a teenager called Shiinya Kazuya. After defending four young ladies from a group of thugs, Shiinya was slain and resurrected as Cain, the third son of a nobleman with godlike abilities.
Cain learns to conceal his extraordinary skills and advance through society and the lowest depths of the underworld with relative ease in this world of swords and magic.
The trailer also provides further details on the anime's cast and crew, which are as follows:
| | | |
| --- | --- | --- |
| Character | Cast | Other Works |
| Galm | Kousuke Toriumi | Acnologia (Fairy Tail) |
| Sarah | Aki Toyosaki | Homura (Dr. Stone) |
| Zenom | Tomomichi Nishimura | Yuuichi Tachibana (Initial D) |
| King | Hidenari Ugaki | Kuma Father (Sylvanian Families: Mini Story) |
| Eric | Tarusuke Shingaki | Mirio Togata/Lemillion (My Hero Academia) |
| | | |
| --- | --- | --- |
| Position | Staff | Other Works |
| Scriptwriter | Natsuko Takahashi | Farewell, My Dear Cramer |
| Character Designer | Eri Tokugawa | Ameiro Cocoa Series Ame-con!! |
| Music Composer | MICHIRU | Ascendance of a Bookworm |
| Sound Director | Ryousuke Naya | Orient |
Beginning in April, the anime will be accessible on Crunchyroll for streaming throughout the world. Crunchyroll will shortly reveal the languages in which it will be dubbed.
If you're in the mood for a humorous adventure this year, put this one on your list.
The Aristocrat's Otherworldly Adventures
Yashu has published an isekai light novel series titled Chronicles of an Aristocrat Reborn in Another World (The Aristocrat's Otherworldly Adventures). The manga has been serialized in print by Hifumi Shobo since June 2017, following its first serialization in digital form on the Shsetsuka ni Narō website in October 2016.
Shiina Kazuya, a protagonist of the novel, sacrifices himself to save his friend's sister. Upon death, Shiina is reborn in a another universe as Cain von Silford, the heir to a prestigious family. He has been given extraordinary divine favor, but prefers to keep his abilities under wraps so that he may freely assist others while on the road.