Video Introduces New 'Rent-A-Girlfriend S3' Character Mini Yaemori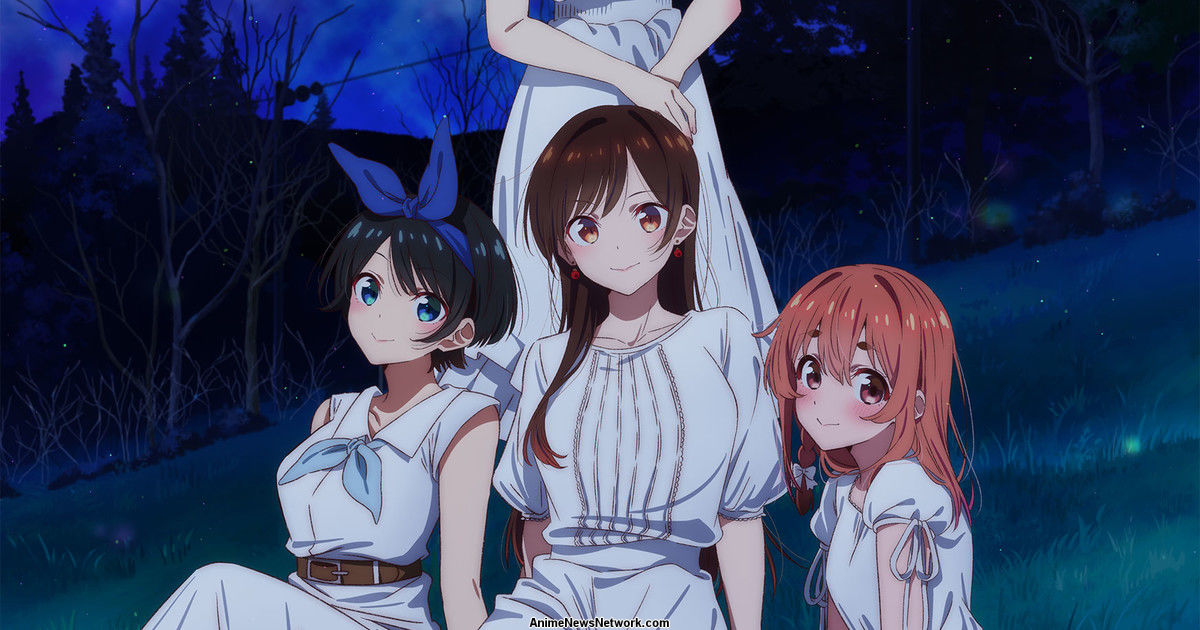 The third season of 'Rent-A-Girlfriend' premieres next month, and the anime team has been steadily unveiling character designs for all of the main protagonists. The aesthetics for each persona share a common theme: a Western setting, with the protagonist always dressed to the nines.
Four character illustrations have been posted so far, but the newcomer to the show next season is the one we're most looking forward to seeing. The staff has now been forthcoming with information about her, allowing us to have a better look.
On Saturday, a new character promo and a fifth 'date' visual starring Mini Yaemori were released on the official website and Twitter account for the 'Rent-A-Girlfriend' anime series. The performer of Season 3's closing theme song was also disclosed. The third season launch date is July 7.
Mini Yaemori, a first-year student, introduces herself first. She is later seen experimenting with various costumes for cosplay. When she comes close to him, Kazuya gets a bad feeling. Mini eventually requests Kazuya to be called "Shisho", which translates as "Master", from the Japanese.
Amber's "End Roll" was announced as the closing theme on the official site, and for Season 3, halca will sing the theme song, "Renai mm Film" (Love mm Film).
Mini Yaemori is called out as the girl with a "distinctive fang" and a "Su" at the end of each of her utterances. Like Kazuya and Chizuru, she attends the same university. Mini moves in with Kazuya and finds out about his history with Chizuru from him.
The following is a list of the primary voice cast members for the anime series, including the newest member, Mini Yaemori.
| | | |
| --- | --- | --- |
| Character | Voice Artist | Other Works |
| Kazuya Kinoshita | Shun Horie | Kyōtarō Ichikawa (The Dangers in My Heart) |
| Chizuru Mizuhara | Sora Amamiya | Elizabeth (The Seven Deadly Sins) |
| Sumi Sakurasawa | Rie Takahashi | Emilia (Re:ZERO -Starting Life in Another World-) |
| Mami Nanami | Aoi Yūki | Tsuyu Asui (My Hero Academia) |
| Ruka Sarashina | Nao Tōyama | Chitoge Kirisaki (Nisekoi – False Love) |
| Mini Yaemori | Yū Serizawa | Kaname Arisugawa (TONIKAWA: Over The Moon For You) |
The story will be rocked by Mini's arrival, which will undoubtedly alter the dynamic between Kazuya and Chizuru. She does not appear to be a horrible person, but any new addition to a group may cause some adjustment periods as people learn to work together.
Rent-A-Girlfriend
Rent-A-Girlfriend, or Kanojo, Okarishimasu as it's known in Japan, is a manga series by Reiji Miyajima. It began serialization in Kodansha's Weekly Shōnen Magazine in July 2017 and as of February 2023, thirty volumes had been collected from the series' serialization.
Since June 21, 2020, a spinoff manga titled "Rent-a-(Really Shy!)-Girlfriend" has been serialized, focusing on the character of Sumi. TMS Entertainment adapted the show into an anime series that debuted in July 2020 on Adult Swim's Animeism block.
After dating for roughly a month, Kazuya Kinoshita's girlfriend, Mami Nanami, breaks up with him.He eventually settles on Chizuru Mizuhara, a stunning young woman, whom he rents through a smartphone app.
As their lives get more intricate and intertwined, the plot progresses. The rest of the girlfriend business gals eventually start exhibiting interest in Kazuya as well.