In Episode 10 of Season 3 of Demon Slayer, the Fifth Upper Moon Gyokko is killed, and the Fourth Upper Moon Hantengu steps up to the plate. Love Hashira Mitsuri Kanroji is there to take on this challenge.
The previous episode revealed that Gyokko preferred to use words to defeat Muichiro. Both were being harsh, but Muichiro's criticism of Gyokko's art seemed to set him off. Gyokko, on the other hand, consistently underestimated Muichiro despite the fact that he was in Gyokko's zone during that fight.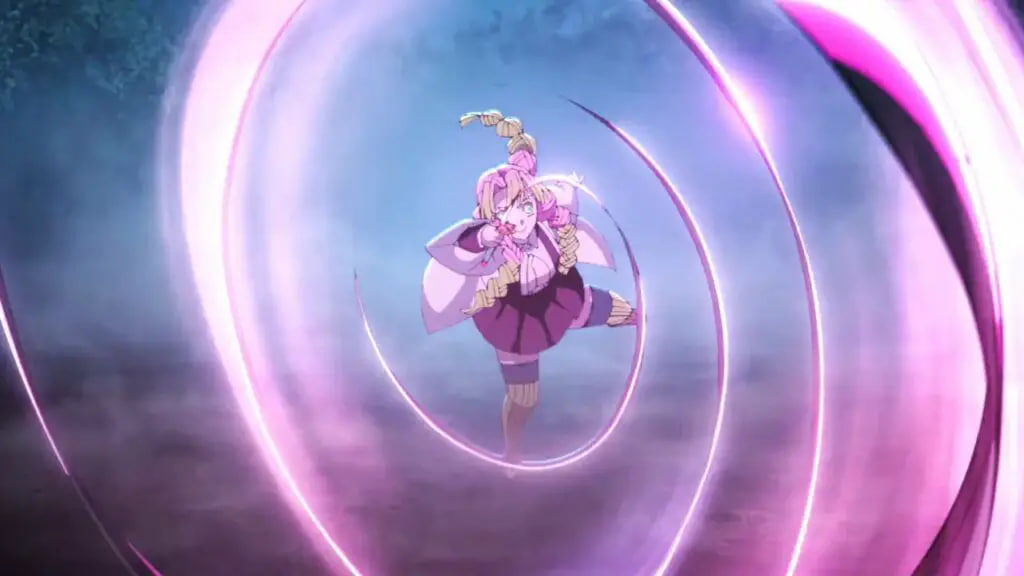 When Muichiro unleashed his mist powers, Gyokko had no chance of survival; with a single blow, Muichiro severed Gyokko's head. The upcoming episode will feature Love Hashira Mitsuri battling Hantengu, who Tanjiro and Genya were having a hard time defeating.
Demon Slayer Season 3 Episode 10: Launch Date
Love Hashira Mitsuri Kanroji, the tenth episode of Season 3 of Demon Slayer, will come out at 7:15 AM PT on Sunday, June 11, 2023. Depending on where you live, the release date and time might be a little different. The anime series is one of the ones people are looking forward to the most this spring.
Also Read
Demon Slayer Season 3 Episode 8 Release Date, Time, Where to Watch Online
Demon Slayer Season 3 Episode 10 Release Date
11th June 2023
Demon Slayer Season 3 Episode 10 Release Time
7:45 PM IST
7:15 AM PT
10:15 AM ET
2:15 PM GMT
Demon Slayer Season 3 Episode 10: Where to Watch Online?
Demon Slayer Season 3 Episode 10 will be available with English subtitles on a number of apps and streaming services on the same day that it comes out in Japan. Look at the list below to find the best way to watch the show as soon as possible.
| Territories | Streaming Service |
| --- | --- |
| North America, Central America, South America, Europe, Africa, the Middle East, Oceania, and India | Crunchyroll |
| Asia | Muse Asia |
| South Korea | Animax |
| Southeast Asia, South Asia, Taiwan, Hong Kong, Macau, Japan | Netflix |
| Japan and Southeast Asia | Amazon Prime Video |
| India | Disney+ Hotstar |
Demon Slayer Season 3 Episode 9: Summary
In the last episode, Mist Hashira Mucihiro and Fifth Upper Moon Gyokko started the episode with a roasting battle. Muichiro was in his comfort zone when he woke up from the water trap and remembered why he was there. He was trying to get Gyokko to make a mistake on purpose.
Gyokko attacked him several times, and Muichiro said some harsh things to him, but nothing got through until he made fun of his art. Gyokko didn't know anything about Muichiro's power. He thought he was just a little kid, so he didn't care if he played around.
Well, this was fun at first, but it soon turned into a nightmare for him when Muichiro used his mist powers and Gyokko couldn't even find Muichiro for once. Then, Muichiro killed Gyokko with a single hit.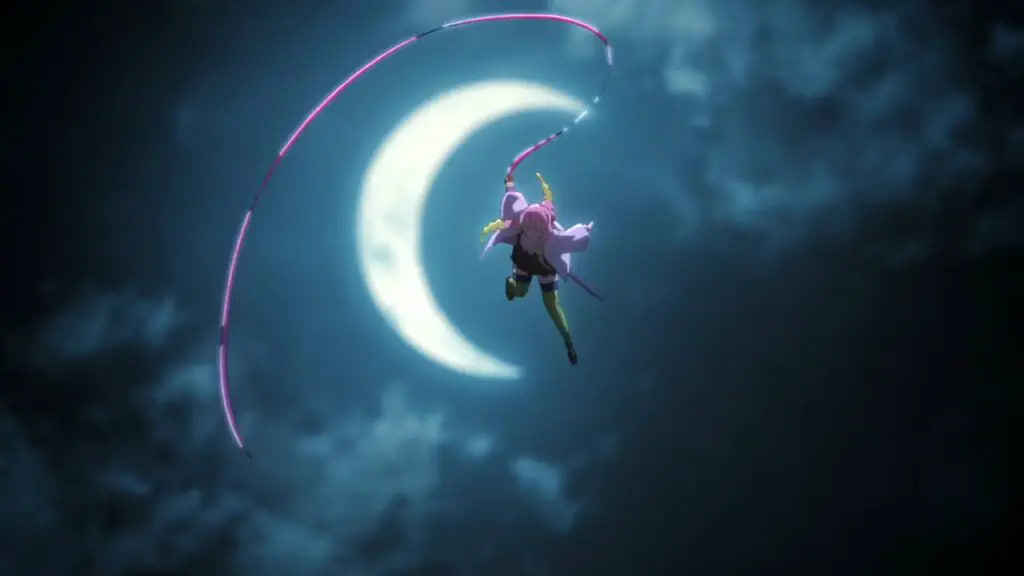 Gyokko was strong, but he never got to show off his demon skills, and the feeling of being too much for him also hurt him. Tanjiro and the others were still fighting Hantengu on the other side. Genya was able to stay safe in some way.
After some attacks, the wood dragon caught Tanjiro and then tried to crush him. Mitsuri then came back to the village after she was done with what she had to do there. She told them that she would take care of Hantengu and that they could now rest easy.
Story of "

Demon Slayer: Kimestu no Yaiba" Season 3 
The story will begin in chapter 98, when the leader of all demons, Kibutsuji Muzan, meets with all the upper moons because one of them has been killed. In the second season, Muzan called Akaza and told all the other upper moons that they would be meeting in one place after a very long time.
Their characters and personalities will be shown for the first time in the series, but fans are most excited to see Upper Moon Kokushibo, who is ranked number one. The series takes place in a world where demons roam the land and hunt humans. After his family is attacked and his sister is turned into a demon, a young boy named Tanjiro decides to become a demon slayer.
Tanjiro goes on a dangerous journey with the help of a few people he wouldn't expect to help him. He wants to find a cure for his sister and put an end to the demons' reign of terror. Along the way, he has to fight strong enemies, improve his sword skills, and face his own inner demons. Will Tanjiro be able to save his sister and keep the demons' anger away from people? In this epic story of adventure and redemption, only time will tell.
We'll let you know if we learn anything new about Demon Slayer Season 3 Episode 10.You can also keep up with us on Facebook and Twitter to learn more about your favorite anime and manga series until then.